On your trip to Napoli, you'll quickly realize, that this town is all about eating and eating well! Some of Italy's favorite fried snacks and sweets come from Naples and now is your chance to try the best right at the source. And one you absolutely can't miss? The traditional babà napoletano!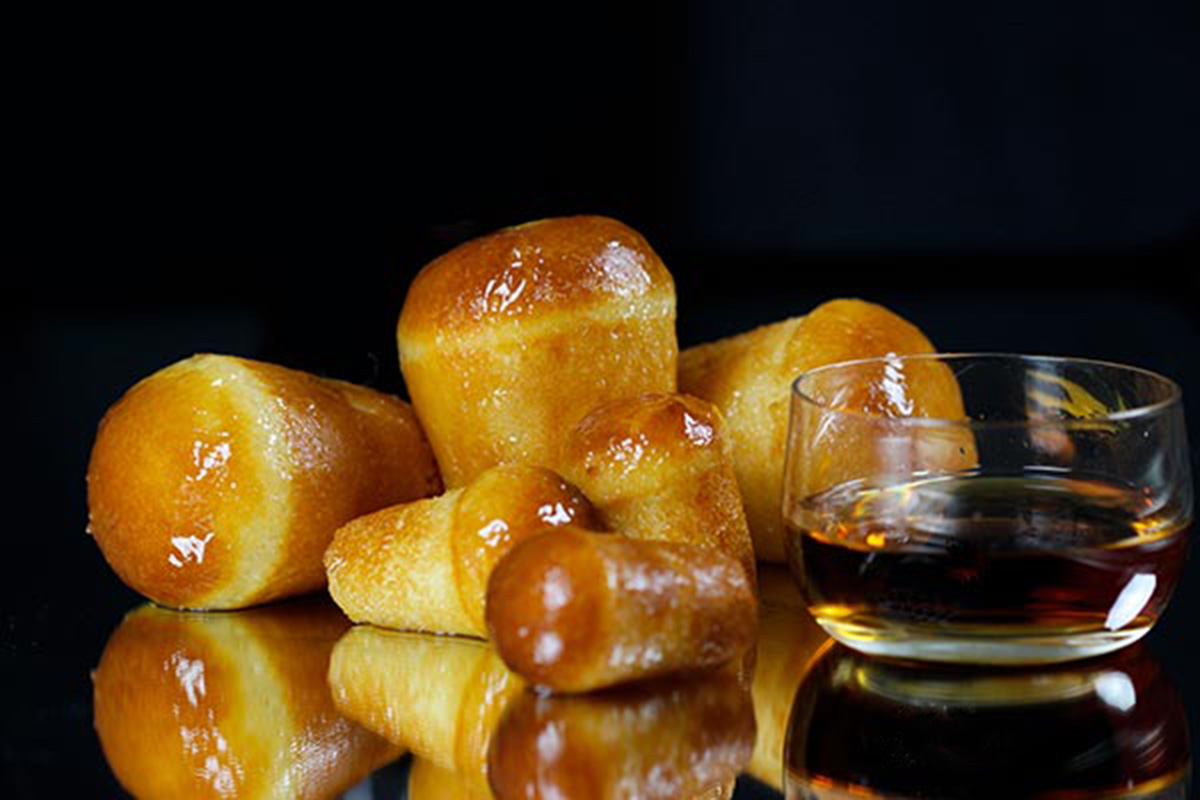 What is a

Babà Napoletano

?
The babà is a soft, fluffy cake-like pastry, soaked with liquor – most often rum. While it can be enjoyed on its own, it is more popular to fill or top it with whipped cream or chocolate. It is left to rise three times to make the perfect soft and sponge-like cake. 
The style of cake is actually of Polish inspiration and French origin. The form is reminiscent of babka, a traditional Polish cake. It was "invented" when an exiled king of Poland decided to soak the local Gugelhupf cake in alcohol. It was brought to Napoli by French pastry chefs and quickly took off as a local favorite.
What makes the Neapolitan babà particular to the city is its perfected form, making it another beloved street food. The cake is left to leaven and then baked in a long and thin form. It is served laying down, making it the perfect on-the-go treat.

The classic, simple rum-soaked cake is a favorite of some, but for those of you with a real sweet tooth, there's even more waiting for you in Napoli. Many pastry chefs love to slice the babà long-ways, filling it with whipped cream, strawberries, chocolate, and more. The real delicious ones have been filled with thick pastry cream, pistachio cream, or chocolate! Keep an eye out for them while wandering around Naples.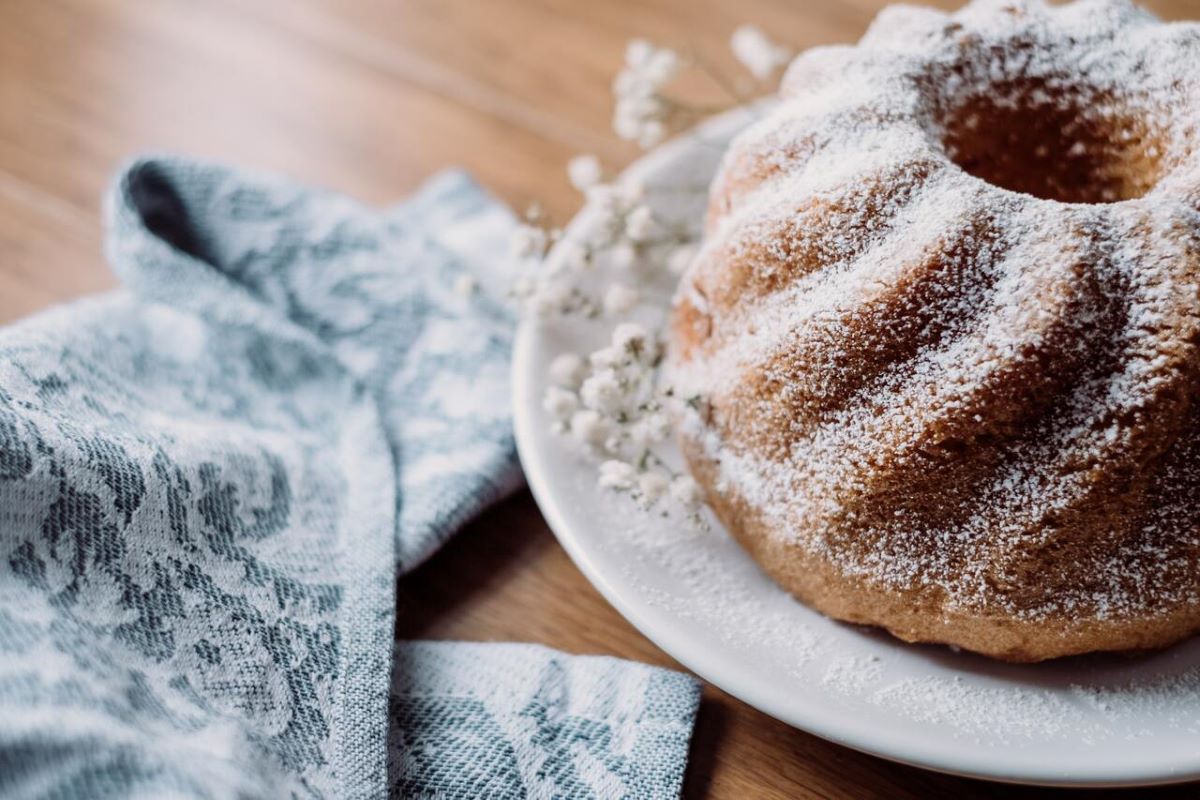 When to Enjoy the

Babà

?
Traditionally the babà is enjoyed as a dessert for special occasions, a true delight for Sunday afternoons. But now with the popularity of the sweet, you can enjoy it at any moment! The best part about this traditional sweet is that it has been made in a perfect form to eat on the go.
Whenever you are looking for a sweet rum-soaked pick-me-up, grab one of this delicious babà napoletano!
Where to Find the Best

babà

in Napoli
Every pastry shop and chef has their own version of the famous babà napoletano, some keeping it classic, some topping it with cream and cherries, and even others adding just a drop of bergamot or lemon essence. 
While everyone might have a different preferred version, here are some of the places we think have the best to try!
Scaturchio
Back at one of our favorite historic cafes, Scaturchio is a favorite for a quick caffè or a delectable sweet like sfogliatella or babà.
Founded by Giovanni Scaturchio in 1905, the first original location was in Piazza San Domenico Maggiore. You can still visit this beautiful locale and take in its historic charm. The windows are still lined with local specialties. One babà, in particular, to try from Scaturchio is the famous Babà Vesuvio. This babà is formed in the perfect mounds of Vesuvius' peaks. It was created in 1994 on the occasion of the G7 being hosted in Naples to represent a welcome to the city.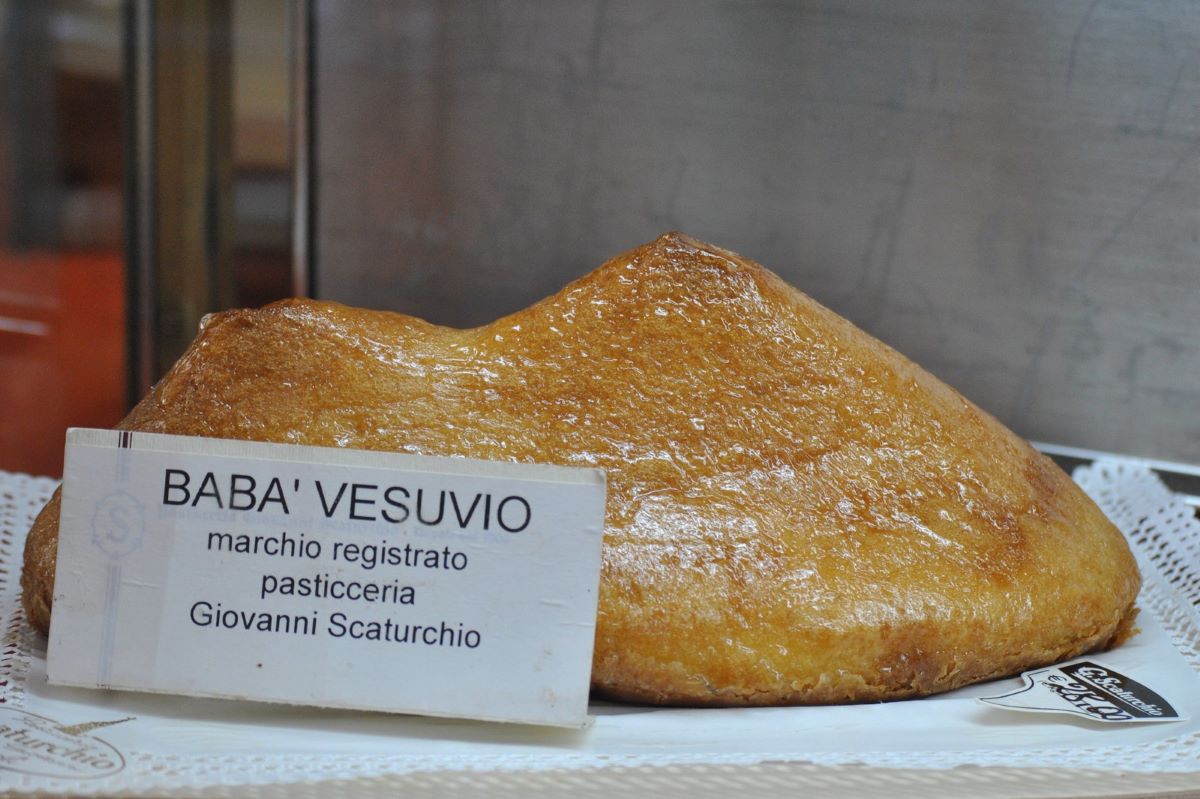 Di Costanzo
Di Costanzo is a small downtown pastry shop with an open workshop and plenty of delicious sweets. While it is more modern, it's located in the stables of an 1800s palazzo. All their recipes stay true to tradition, offering babàs in full or bite-sized forms.
Being so small, it is better to grab a to-go babà here, or take a few home to impress your new Neapolitan friends after lunch!
Poppella
A favorite among visitors and locals alike, the Pasticceria Poppella is famous for its delicious Fiocco di Neve pastry and its whole collection. Fiocco di Neve – meaning snowflake – is a brioche-like pastry filled with ricotta-based pastry cream.
CAPTION Poppella also happens to have some of the best Babà in town! We suggest trying the strawberry, cream, and chocolate ones! 
You'll find a few different locations for Pasticceria Poppella both in via Arena della Sanità, 29 Napoli's Rione Sanita neighborhood, or on Via S. Brigida 69/70, just off via Toledo.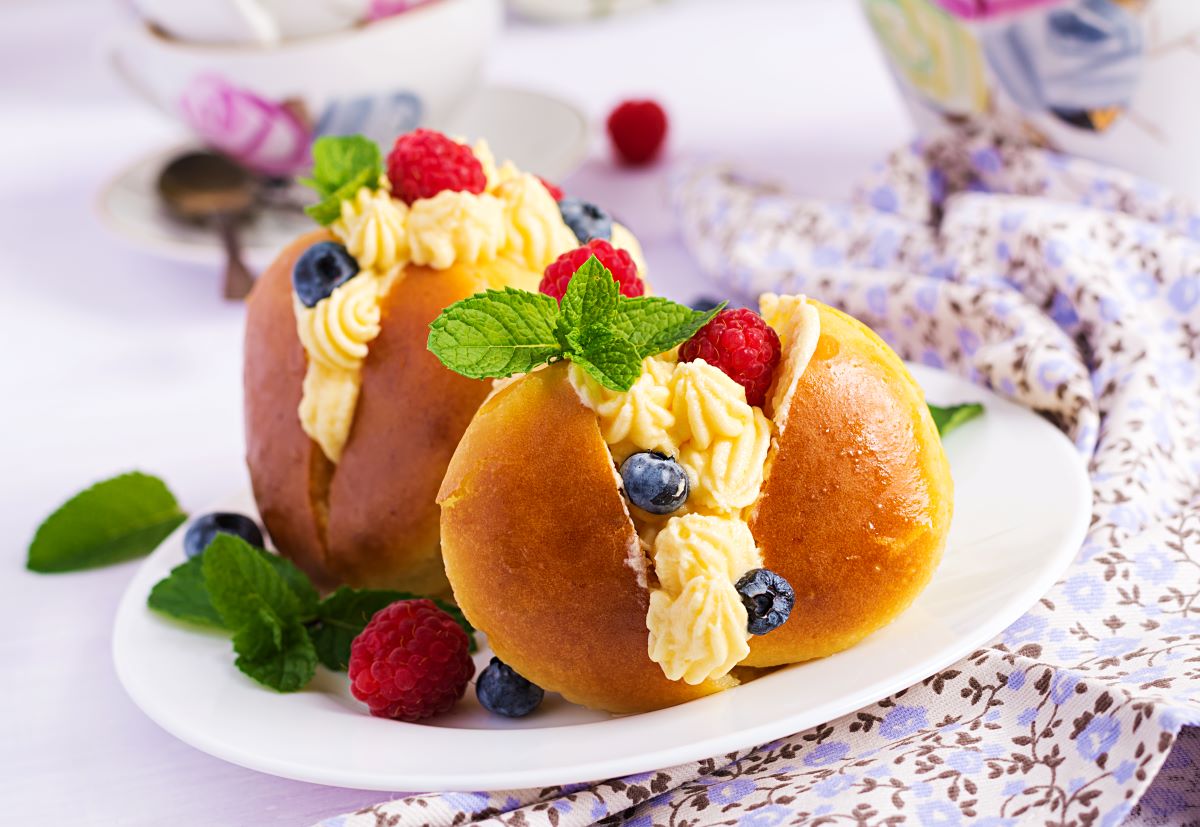 Vincenzo Bellavia
Founded in the early 1900's Bellavia's shop is another staple on Napoli's pastry scene. They are not only masters of Neapolitan sweets, but also traditional Sicilian ones. They offer a classic babà napoletano, fluffy and soft cake with just the right amount of sticky syrup. Save this spot to share with your celiac friends: Bellavia is one of the few pastry shops that offer excellent gluten-free options!
Al Capriccio
A more recent pastry chef in Napoli's long-standing tradition, Raffaele Capparelli of Al Capriccio (Via Carbonara, 39) surprises us on every visit. Their counters are filled with cakes and our favorite pasticcini (bite-sized pastries). 
Their own babà is by far what steals the show. A family recipe handed down for generations. You can enjoy many different versions, including one based on gelato! For a unique Al Capriccio babà, try the banana, a classic one filled with delectable milk cream.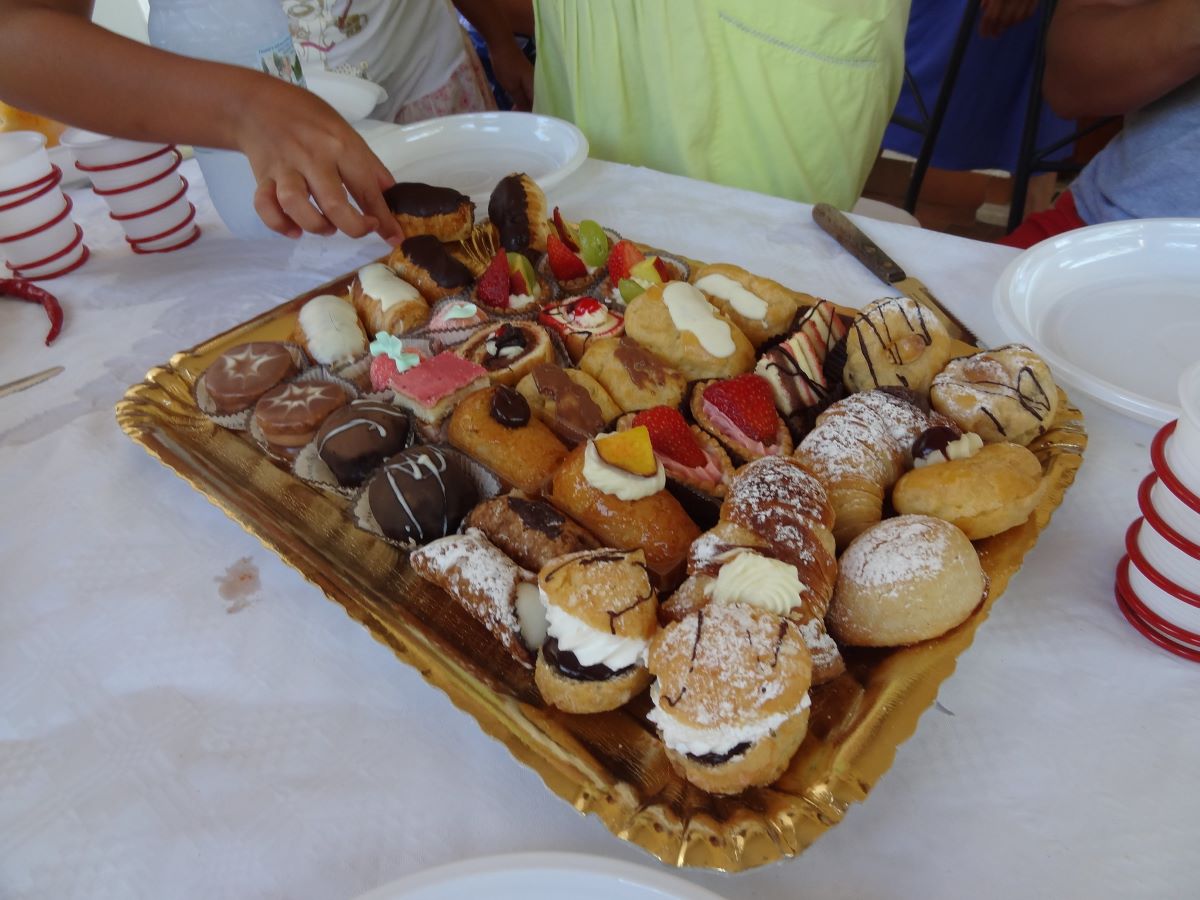 Pasticceria Capparelli
One of the best shops in Napoli's center, Capparelli (Via Tribunali 327) is where locals and visitors alike go to enjoy a classic babà napoletano. 
What makes them a favorite? Their larger than average size for a very reasonable price! It's hard to resist stopping here for a bite while wandering Via dei Tribunali. The perfect location for a break after site-seeing. In fact, it's right across the street from the entrance to Napoli Sotterranea Napoli's hidden underground city. As soon as you come back up, hop across to refuel with one of these delicious pastries.
Pasticceria Carraturo
One of the oldest pastry shops in Naples, founded in 1827, you shouldn't miss a trip to Carraturo. Since the beginning, they have focused on the craft of making perfect babà. One of their most popular is those filled with cream. But you'll find many different versions for all different tastes. A bite at Carraturo is a truly Neapolitan experience, don't miss it!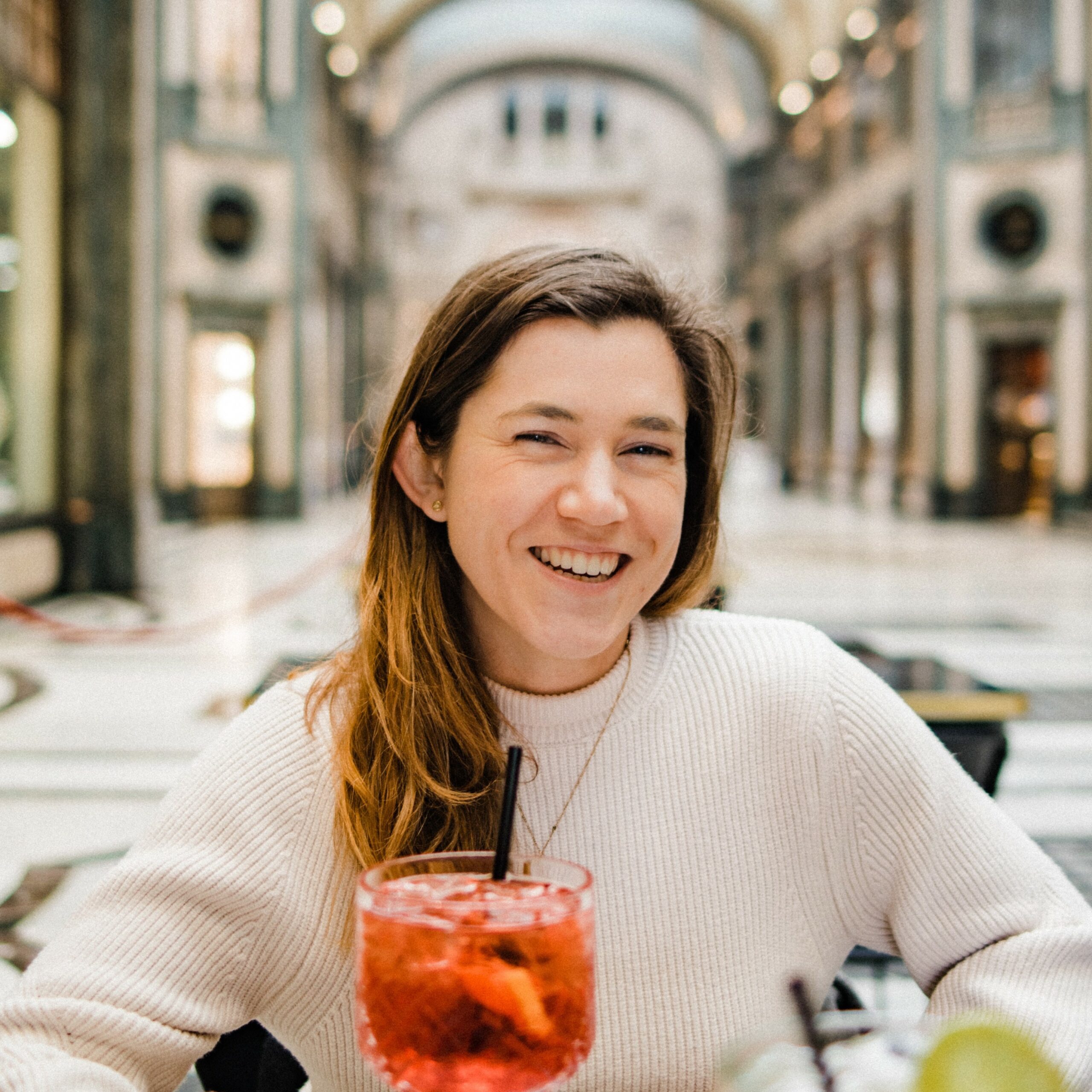 An Italy local for nearly 10 years, Evelyn has traveled to nearly every region getting overly excited about cute doors and nonni cafes. She's an archaeology and art history major who fell in love with Italian wine, getting her Sommelier and Italian Wine Scholar certifications. She's transformed her passion for La Bel Paese into a travel planning and relocation consultancy with Colline Alle Montagne. You'll find her on Instagram @collinemontagne, always sipping a glass of wine and sharing the authentic life in Italy.