Vibrant, bustling Puerta del Sol and the surrounding areas comprise one of Madrid's most central touristic neighborhoods. When it comes to where to eat near Sol, you'd be forgiven for thinking that fast food and chain restaurants are your only option.
But we'll let you in on a little secret. It is still possible to eat like a local here—if you know where to look!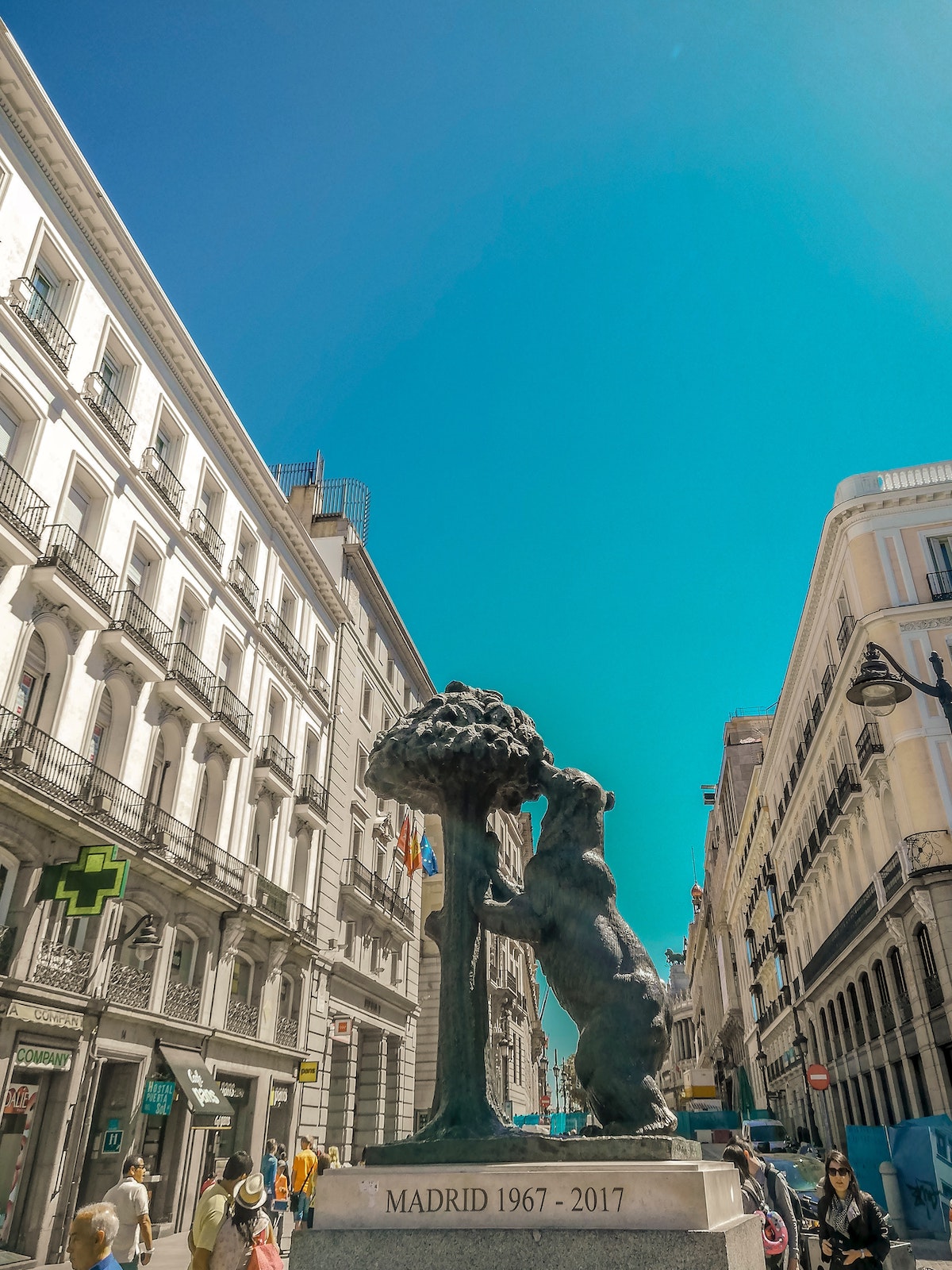 Smack dab in the center of Madrid lies the barrio known as Sol. It gets its name from the emblematic Puerta del Sol plaza, home to the famous bear statue and a point of reference for millions of visitors to the city.
While it might appear quite touristy at first glance, Sol retains an irresistible charm that continues to enchant locals as well. (Just ask the thousands of madrileños who pour into the area around Christmas and on any other celebratory occasion!) And nowhere is that charm more present than in the food.
Tucked between the tourist traps and souvenir stands lie family-run hidden gems that have quietly been serving madrileños for decades. If you're looking for the best bars and restaurants near Puerta del Sol, you've come to the right place!
Casa Labra
Walking distance from Puerta del Sol: 2 minutes
Walking into Casa Labra (C. de Tetuán, 12) is like taking a step back into the past. It's right around the corner from Puerta del Sol, yet an entire world away from the buzzing, modern plaza.
This centuries-old tavern is steeped in history. It's the birthplace of Spain's major socialist party, the PSOE, which was founded here in 1879! In addition to its unique place in Spanish political history, Casa Labra is also home to good, honest Spanish home cooking.
What to Order: Casa Labra does a lot of things well, but don't miss their croquetas de bacalao (salt cod croquettes). We recommend washing them down with a cool glass of vermouth!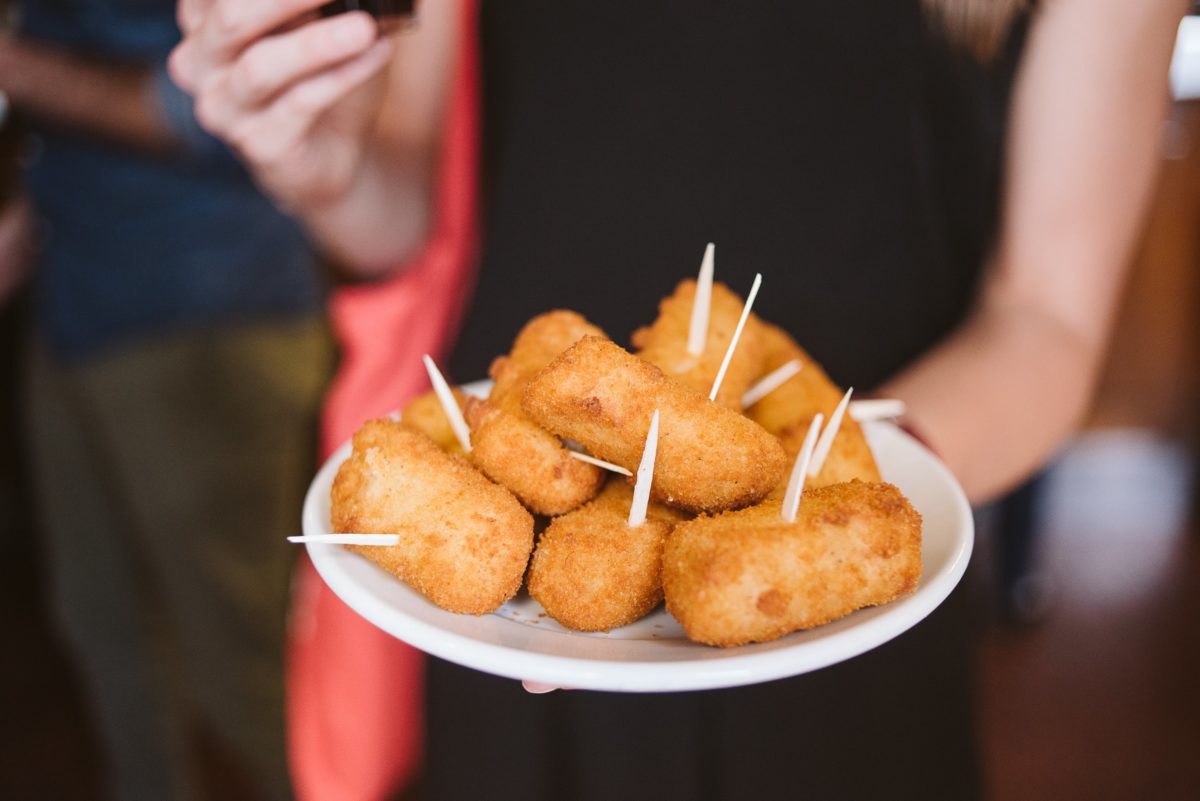 La Casa del Abuelo
Walking distance from Puerta del Sol: 4 minutes
Just the name of this place (which translates to "Grandpa's house" evokes warm, homey feelings, and that's exactly what you'll get at La Casa del Abuelo.
Founded in 1906, it has established itself as a point of reference for some of the best tapas in Madrid. Impeccable service, historic decor and delicious home-cooked food (plus a unique and delicious house wine) make this a must when visiting Madrid.
What to order: This is one of the best restaurants near Puerta del Sol to try one of Madrid's most famous small plates: gambas al ajillo (garlic shrimp). In fact, this tapa was invented at La Casa del Abuelo decades ago!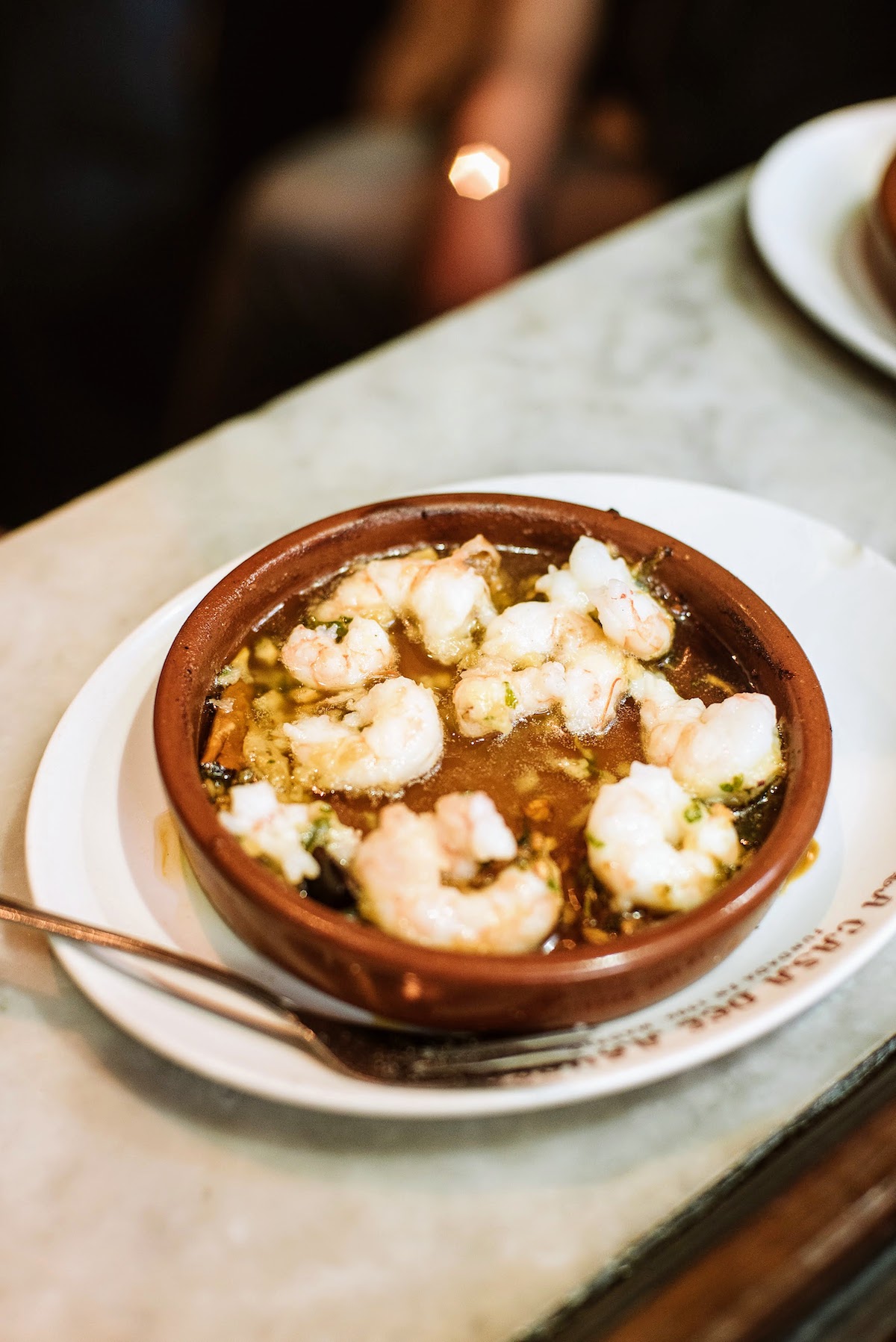 Bodegas Ricla
Walking distance from Puerta del Sol: 7 minutes
What Bodegas Ricla (C. de Cuchilleros, 6) lacks in space (you'll have to squeeze in around the locals crowding the bar), it makes up for in fantastic food and service. If you're looking for an intimate, no-frills dining experience near Sol, this is the place for you.
A true family venture (brothers Emilio and José Antonio are front of house while their mom, Anna, commandeers the kitchen), you'll feel right at home from the second you walk through the door.
What to order: Bodegas Ricla is one of the best places in town for callos a la madrileña, Madrid's classic tripe stew cooked in a fantastic tomato and paprika sauce. Not feeling quite so adventurous? Try some seafood—the boquerones (anchovies) in vinegar, garlic and parsley are to die for!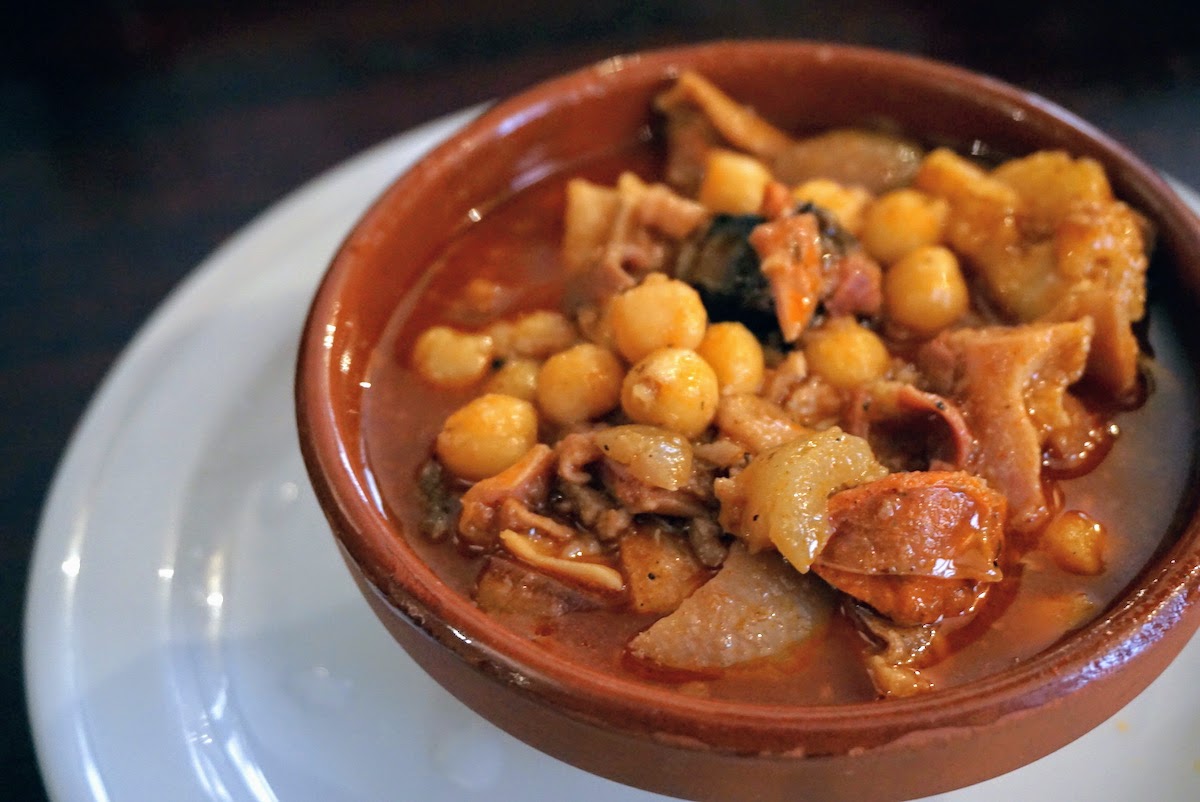 El Sobrino de Botín
Walking distance from Puerta del Sol: 8 minutes
Botín is one of the most iconic restaurants near Puerta del Sol, and in fact in all of Madrid.
Home to authentic Spanish dishes made from age-old recipes, its claim to fame as the world's oldest operating restaurant has made it quite popular. We recommend calling ahead to reserve your table. Don't miss the stunning underground wine caves, either!
What to order: Suckling pig (cochinillo asado), roast to perfection, is the specialty of the house. Enjoy it over a long, leisurely lunch with family and friends with plenty of wine.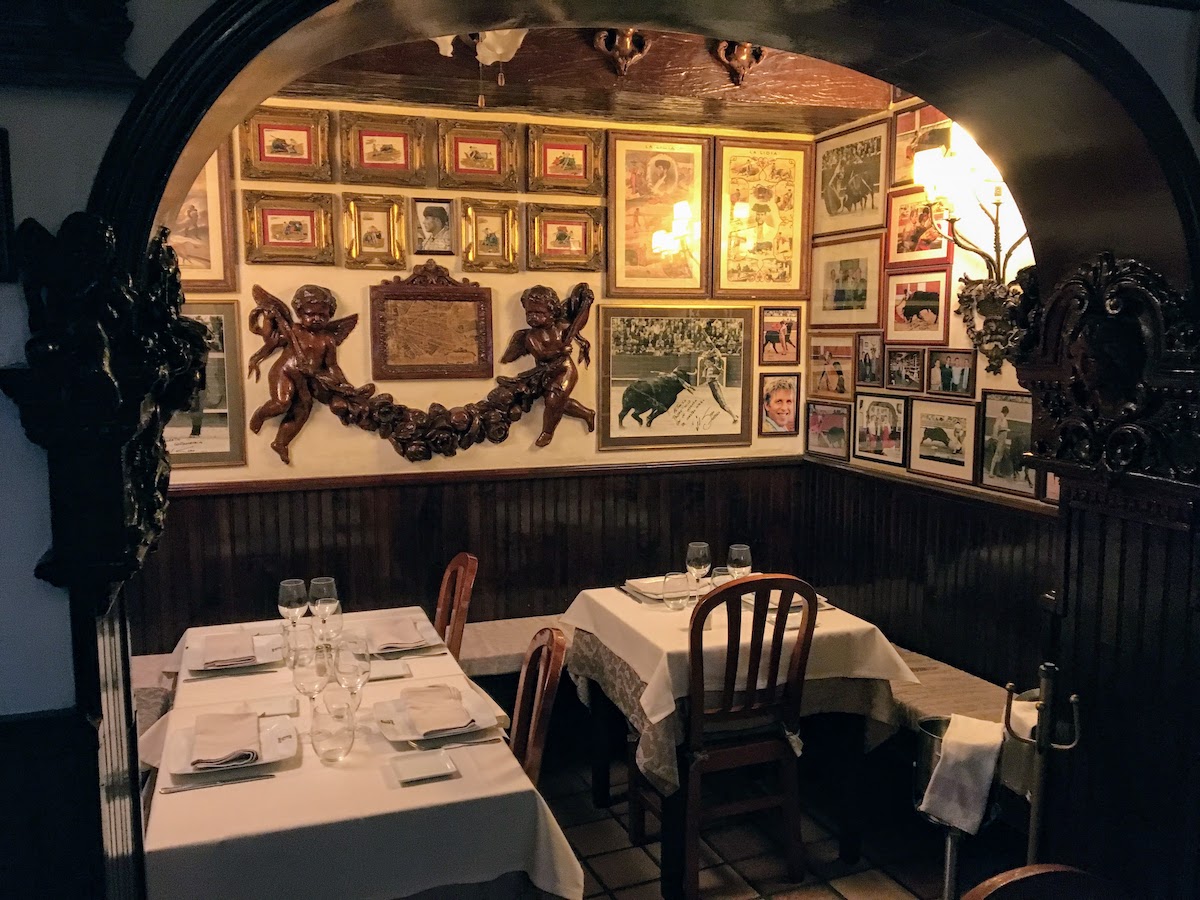 Taberna Real
Walking distance from Puerta del Sol: 6 minutes
Taberna Real's name means "royal tavern," a reference to this spot's location just around the corner from the Royal Palace (as well as near Puerta del Sol).
Founded more than 80 years ago by a group of former palace servants, this place blends the classic Madrid bar experience with a few royal touches. (The massive chandelier over the bar is an exact replica of one that still hangs in the palace!)
What to order: This place serves excellent Galician-style empanadas. Get the tuna one if it's available!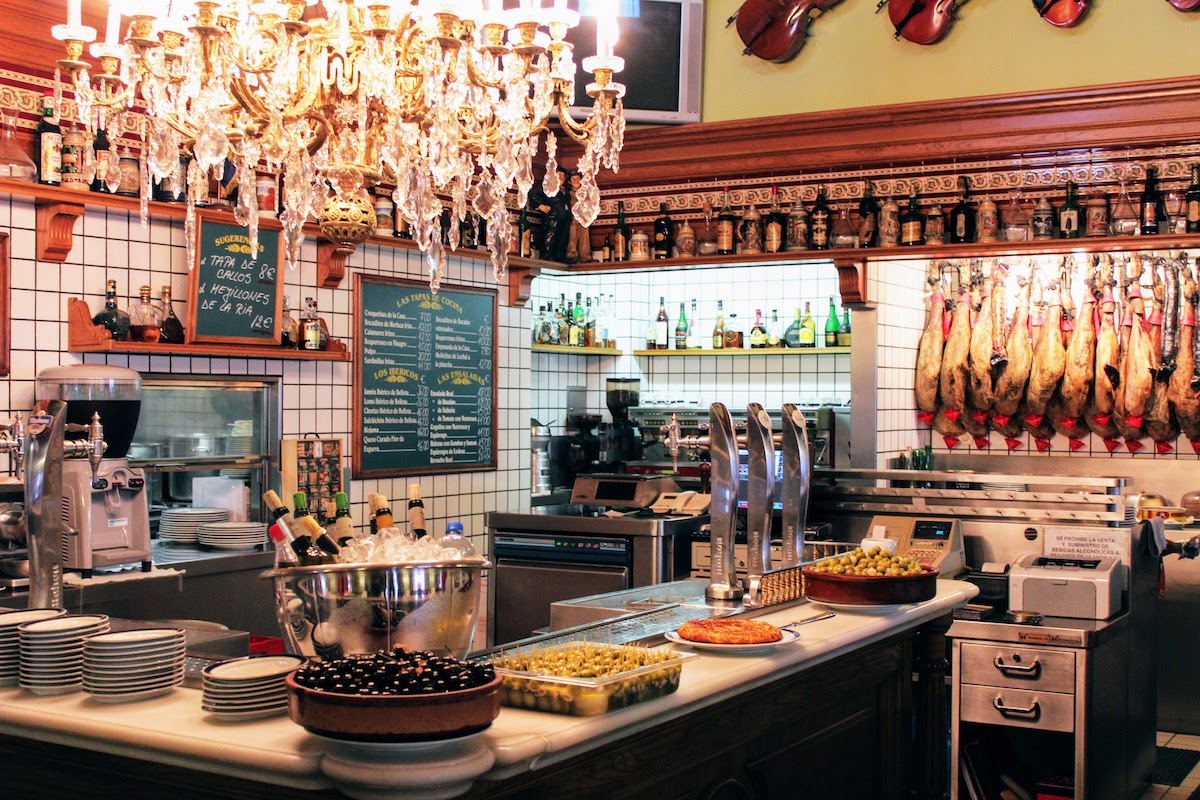 Mesón del Champiñón
Walking distance from Puerta del Sol: 7 minutes
Mesón del Champiñón is proof that you don't need a long menu full of fancy tapas when you can do one thing really well. In their case, that one thing is mushrooms (the clue is in the name: "house of the mushroom"!).
Less than a century ago, the space that this bar now occupies was a storage unit housing supplies for the old market in Plaza Mayor. Today, it's a gathering place for young and old madrileños alike, and a true hidden gem in the heart of one of the city's most touristic areas.
What to order: The eponymous mushrooms, stuffed with garlic, parsley, and chorizo, and grilled to perfection. For a real challenge, try eating them with toothpicks (the way all the regular customers do!).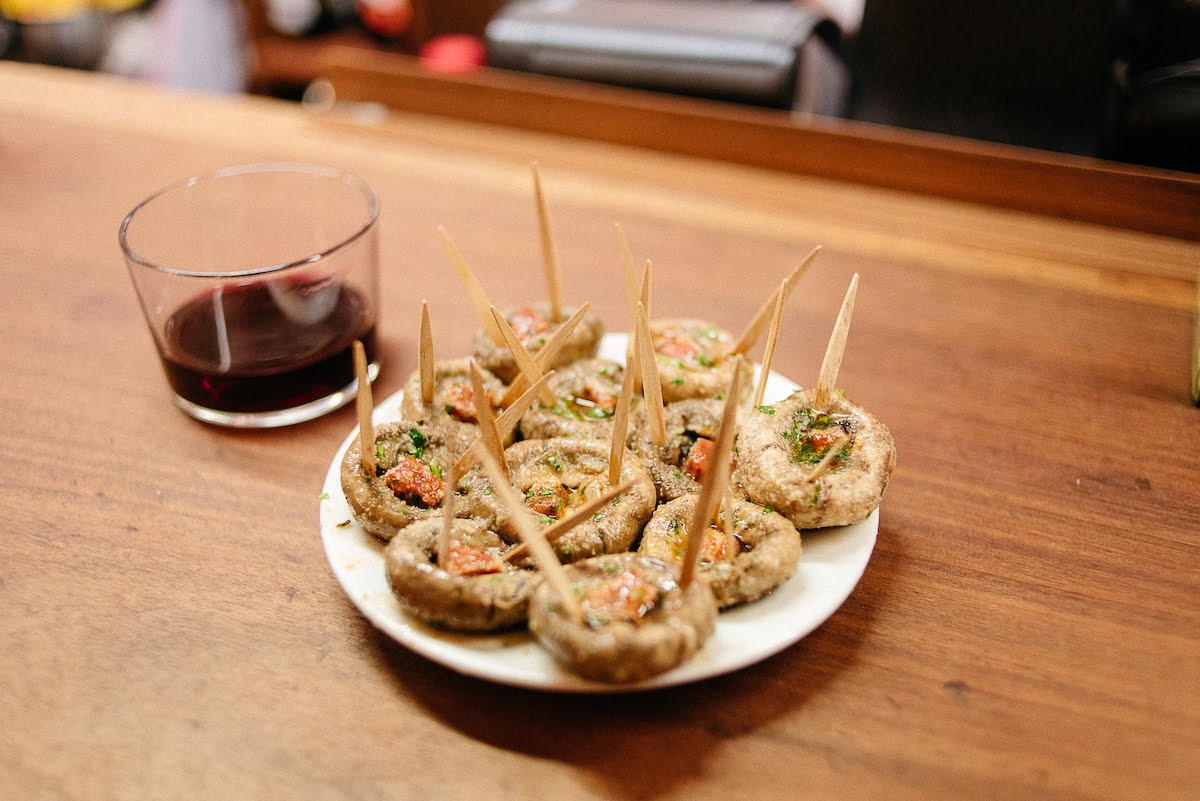 Casa Toni
Walking distance from Puerta del Sol: 4 minutes
They don't make them like this anymore!
Casa Toni (C. de la Cruz, 14) is one of the last few rustic, old-school tapas bars left near Puerta del Sol. It's right around the corner from the iconic plaza, but a far cry from the slick and shiny international chains that dominate the area—and that's exactly why we like it.
Founded in the 1970s by a group of three local friends, this place does Madrid-style pub food at its best. It's all cooked up in plain sight in an open kitchen with the ingredients on full display—a testament to the freshness and quality of everything they use.
What to order: Casa Toni is the place to try some of Madrid's famous offal products like sweetbreads, kidneys, and pig ear. This "nose-to-tail" style of eating used to be a sort of necessity in Madrid, when many residents were poor and had to make the most of all the meat they had.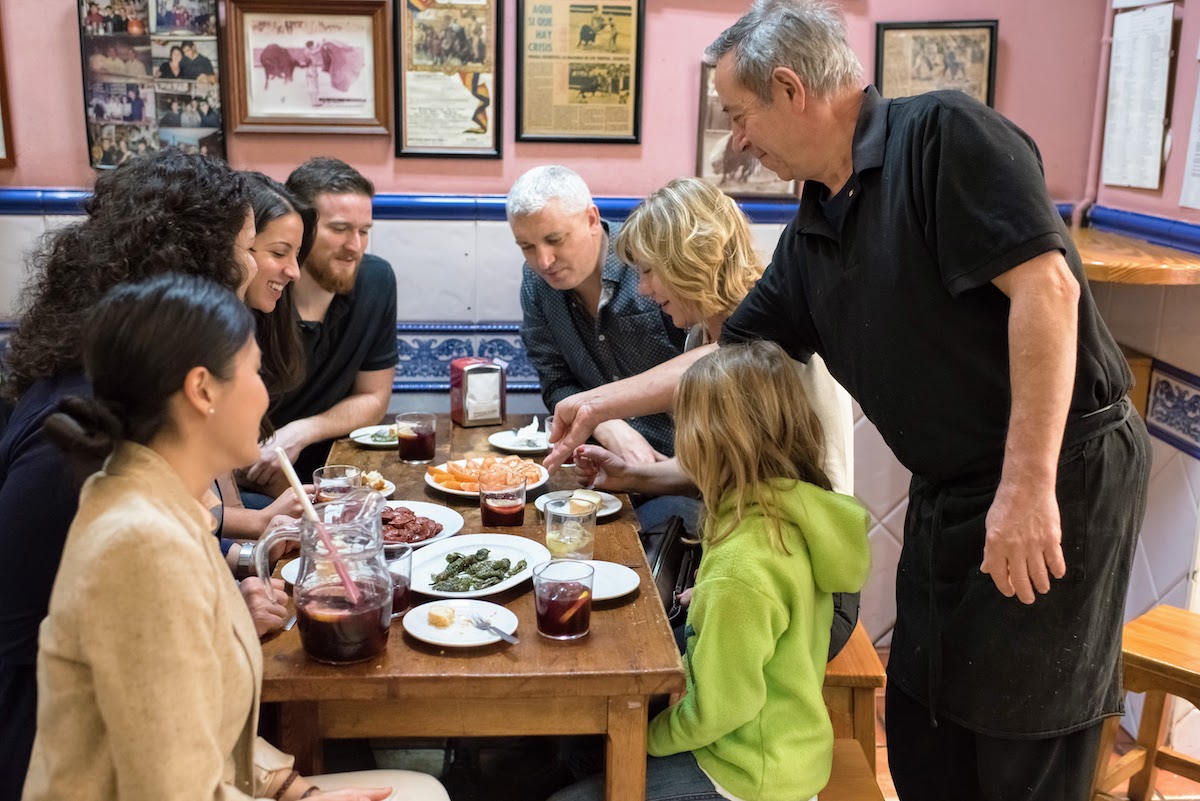 Restaurants Near Puerta del Sol FAQs
What is Puerta del Sol?
Puerta del Sol is Madrid's most central square, as well as one of its most famous (along with Plaza Mayor not far away). Centuries ago, it marked the old city limits of Madrid. Today, it's a popular tourist destination and gathering place for locals, especially on celebratory occasions such as during the Christmas season.
When are restaurants near Puerta del Sol open?
Traditionally, Spanish restaurant kitchens open from around 1 p.m. until about 3:30 or 4 p.m. for lunch, and from 8–11 p.m. for dinner. However, in busy tourist areas like Puerta del Sol, it's easier to find places with all-day kitchens—even some of the local spots listed here!
This post was updated on August 8, 2023.
Want to explore some of these iconic Sol eateries with a local expert? Join us on our Tapas, Taverns, & History Tour and let us show you how real madrileños do tapas—while learning the city's fascinating story along the way!