Here in Spain, the holiday season doesn't end when January first rolls around. In fact, there's plenty of festive fun happening all month long! Spain's gorgeous capital isn't just one of the best places to celebrate the new year—it's also a great place to spend some time at any point in January. Here's everything you need to know about visiting in Madrid in January for a perfect start to your year.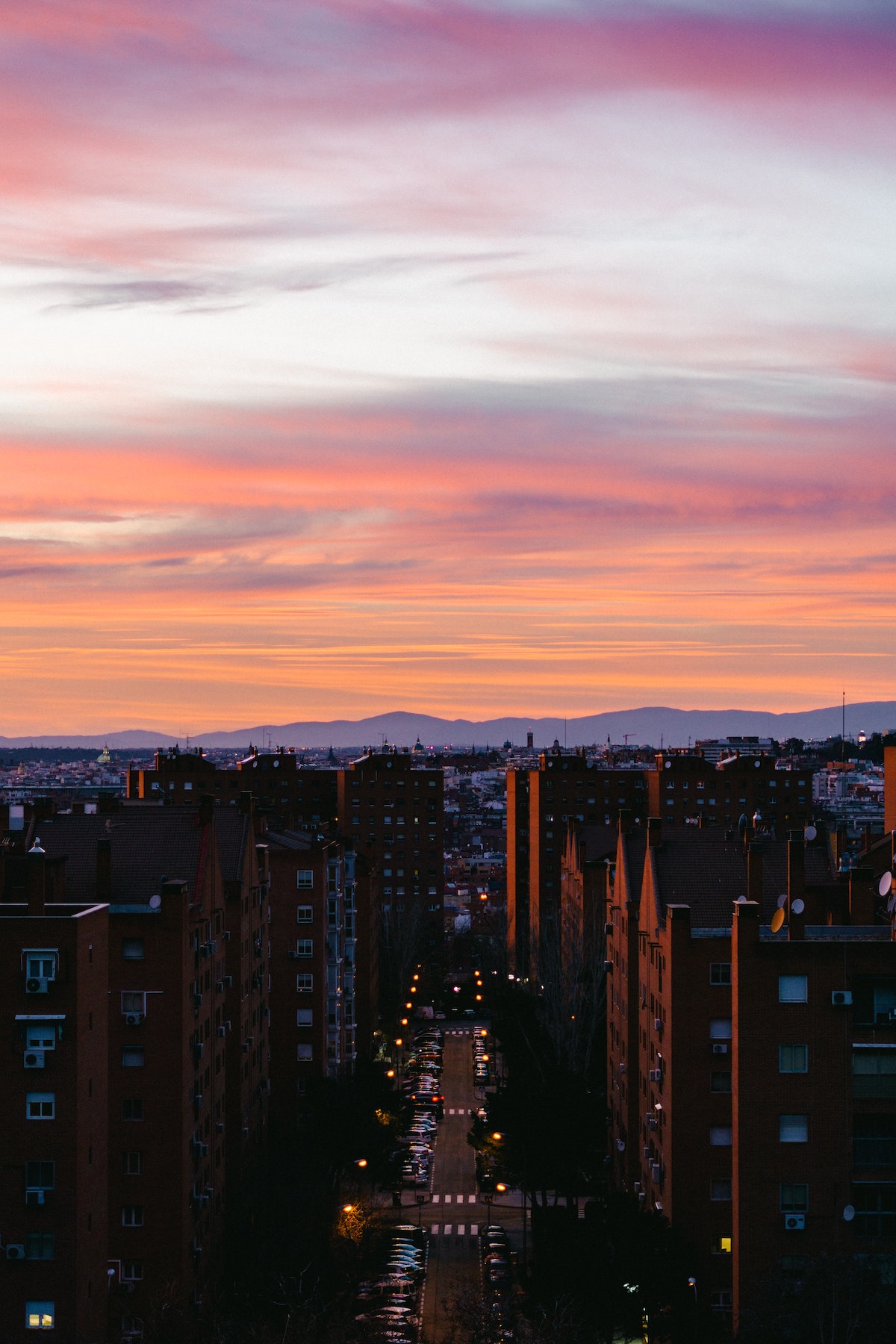 January doesn't bring as many visitors to Madrid as its predecessor—but that doesn't mean Madrid in January isn't worth visiting!
Christmas and New Year's may be over, but the festive fun is far from over—after all, we still have Three King's Day to celebrate! But even if you miss Los Reyes Magos, this is still a great time of year to get some shopping done or enjoy a winter getaway.
Ready to go? Here's what you need to know to plan the perfect trip to Madrid in January!
Weather in Madrid in January
Bring a good coat—January is the coldest month of the year in Madrid, with average daytime temperatures in the low 40s Fahrenheit (5–6 degrees Celsius). A bit of sun can take things up to the low 50s (10 degrees Celsius). That is, however, still relatively mild compared to many other places in Europe at this time of year!
January is also the month when you're most likely to see snow in Madrid. Snowfalls in the capital are uncommon, but they do happen—just ask those of us who were around for Storm Filomena in January 2021! Rain is also not out of the question, so come prepared for any kind of precipitation at this time of year.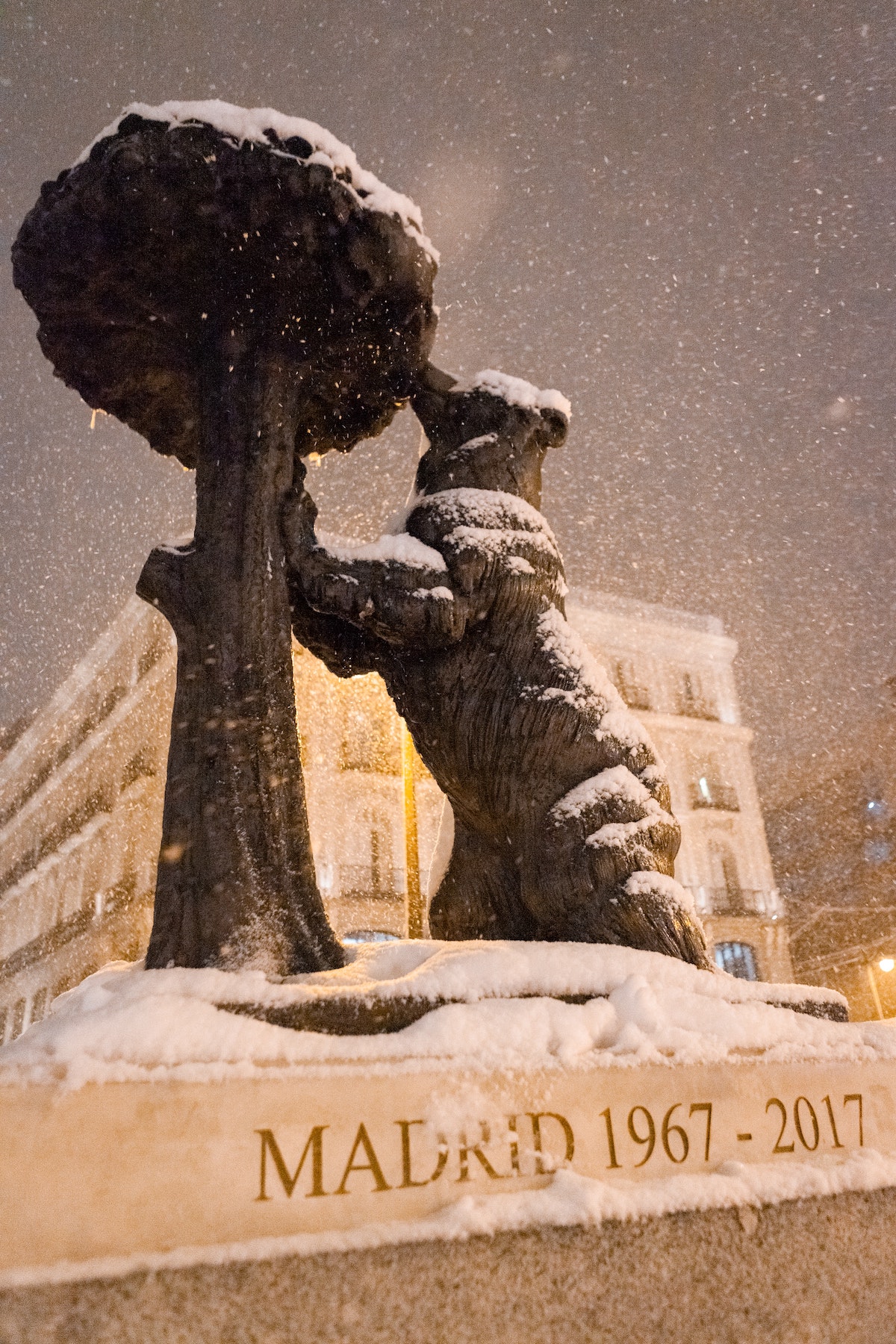 Things to Do in Madrid in January
Watch the Three Kings Parade
In Spain, Santa Claus steps aside to make room for the real stars of the show: the Reyes Magos, or Three Kings. Every year on January 6, kids across the country jump out of bed, eager to see what gifts the kings have left for them.
The fun starts the day before, however, when the Cabalgata de Reyes (Three Kings Parade) takes to the streets of Madrid. The young and young-at-heart alike line up throughout the city to catch a glimpse of these magical Christmas icons.
You'll be awestruck by the aerial acrobatics, colorful floats, intricate choreographed dances and whimsical giant puppets—and that's not even mentioning the kings themselves! Without a doubt, this is one of our top picks for what to do in Madrid in January no matter how old you are.
Practical info: The parade route begins at Plaza de San Juan de la Cruz, runs along Paseo de la Castellana and ends at Plaza de Cibeles. The parade commences at 6:30 p.m. on January 5 and arrives to Cibeles at approximately 9 p.m. Admission is free.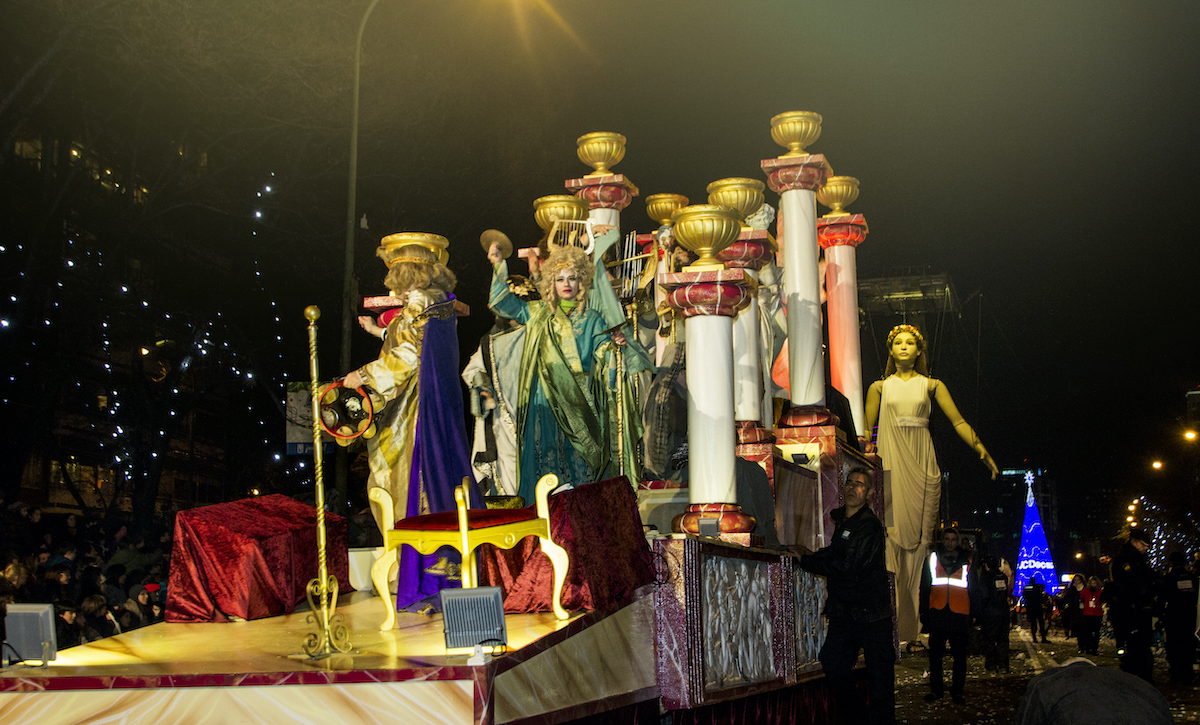 Eat Roscón de Reyes
A fun and festive holiday wouldn't be the same without its signature dish! In early January, madrileños go crazy for the special Three Kings cake, roscón de reyes.
The ring-shaped cake is a sweet bread (not unlike a brioche) decorated with candied fruit to make it look like a bejeweled crown. Inside, it's usually filled with whipped or chocolate cream, or sometimes left plain. The sweet confection makes for the perfect breakfast, snack or dessert on and around January 6, during which time many Madrid bakeries sell it by the slice.
Just be careful when you bite into it—there are two surprises inside. The person who gets the piece with the small king is the king or queen of the party and gets to wear the crown that most cakes come with. On the other hand, the person who gets the bean is the one who has to pay for the cake, according to tradition.
This little bit of added fun helps make enjoying roscón one of the most delicious options for what to do in Madrid in January!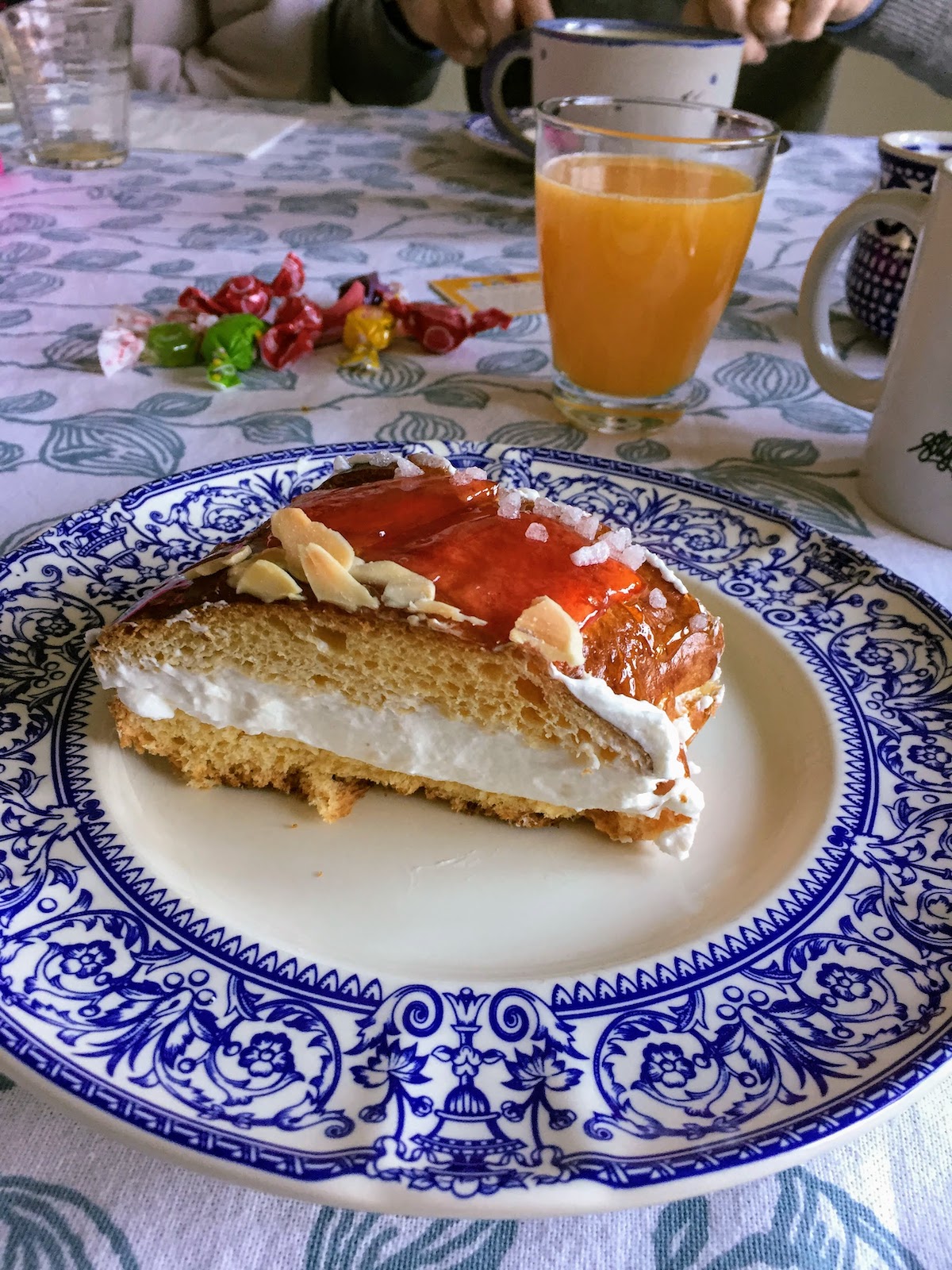 The chances of a white Christmas—or white January, for that matter—here in Madrid proper are pretty slim. However, if you can't imagine winter without snow, don't cross Madrid off your list just yet.
Take a day trip out to Puerto de Navacerrada, a ski resort tucked away in the scenic Guadarrama mountains less than an hour north of the city. It's one of our favorite things to do in Madrid in January if you want to get moving and stay active!
Insider's tip: We recommend making the trip by car if possible to best appreciate the views, but there are trains from the city if this is not possible. When you get hungry, stop for lunch in nearby Cercedilla to avoid crowds. The steaks with fried eggs and potatoes at La Maya are the perfect indulgence after a morning on the slopes!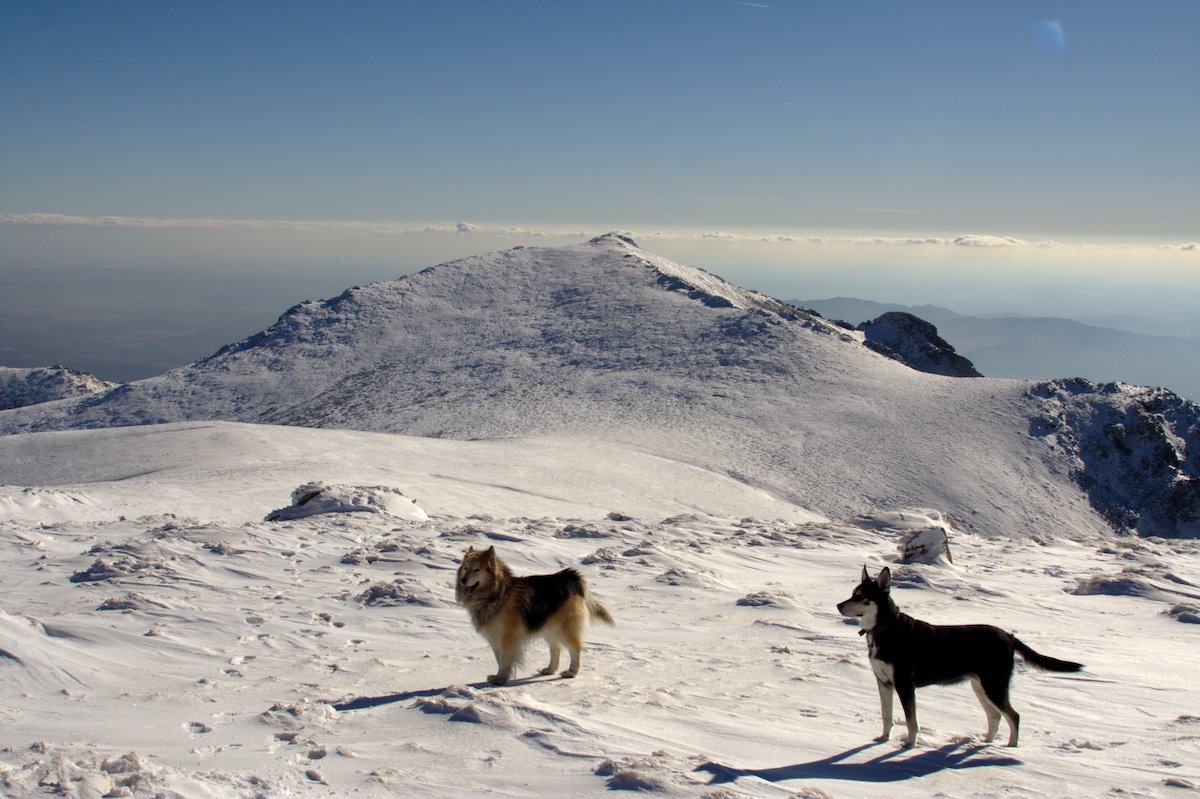 Go Shopping During Rebajas
Shopaholics, rejoice! If you're visiting Madrid in January, you're just in time for Spain's national semi-annual sales period, or rebajas.
Throughout the month, shops across Spain offer incredible deals on everything from clothes to electronics to home goods and more. Prices get lower as the month goes on, but selection gets slimmer as well—so choose wisely! The good news, though, is that with so many great places to shop in Madrid, you're sure to find something perfect.
Dig In to Winter Food
January is one of the best times of year for foodies in Madrid. Classic winter dishes like cocido madrileño (Madrid's signature three-course stew), Spanish lentil soup with chorizo, and—of course—churros and chocolate are the stars of the show at this time of year. There's no better way to warm up after a chilly day of exploring!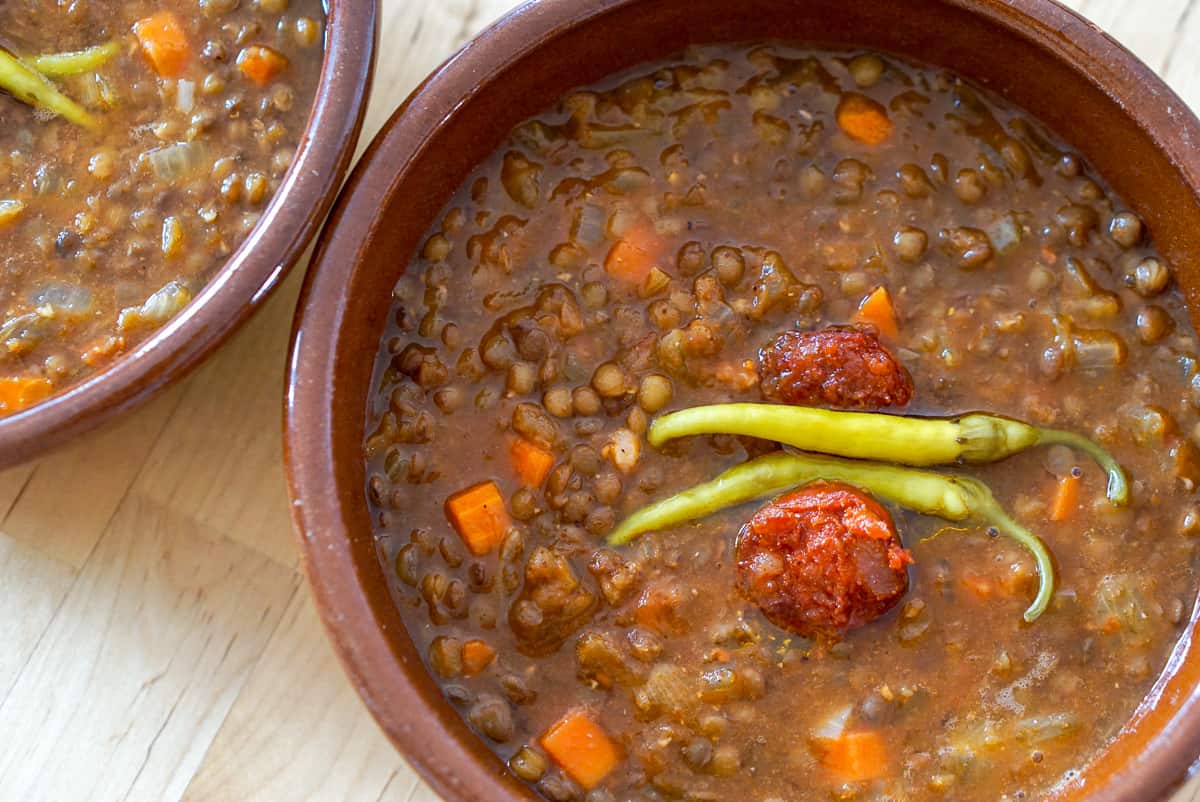 Madrid in January FAQs
Is Madrid nice in January?
If you don't mind a bit of cold, January is a great time of year to visit Madrid. There's plenty to see and do, from enjoying the festive Three Kings Day holiday to shopping at the winter sales. But it's also less busy than earlier in the holiday season, providing a much more relaxed atmosphere.
Does it snow in Madrid?
Snow in the city of Madrid itself isn't common, but not completely out of the question. If you want to experience a true winter wonderland, take a day trip up to the mountain towns north of the city. Navacerrada is home to some of Spain's best skiing.
This post was updated on September 28, 2023.