We don't make the rules, but we're pretty sure it's practically a crime to leave Spain without trying churros.
It's not like it's particularly hard, though—who wouldn't love crispy fried dough dunked in rich, thick, sweet Spanish hot chocolate? Whether you enjoy them as a late-night treat at the fair, an afternoon snack as a rainy day pick-me-up, or just as a lazy breakfast on a sunny Saturday morning, there's always an excuse to eat churros in Malaga. We devoured our way through the city's top churrerías (trust us, we were more than happy to take on the challenge) and narrowed it down to these essential spots.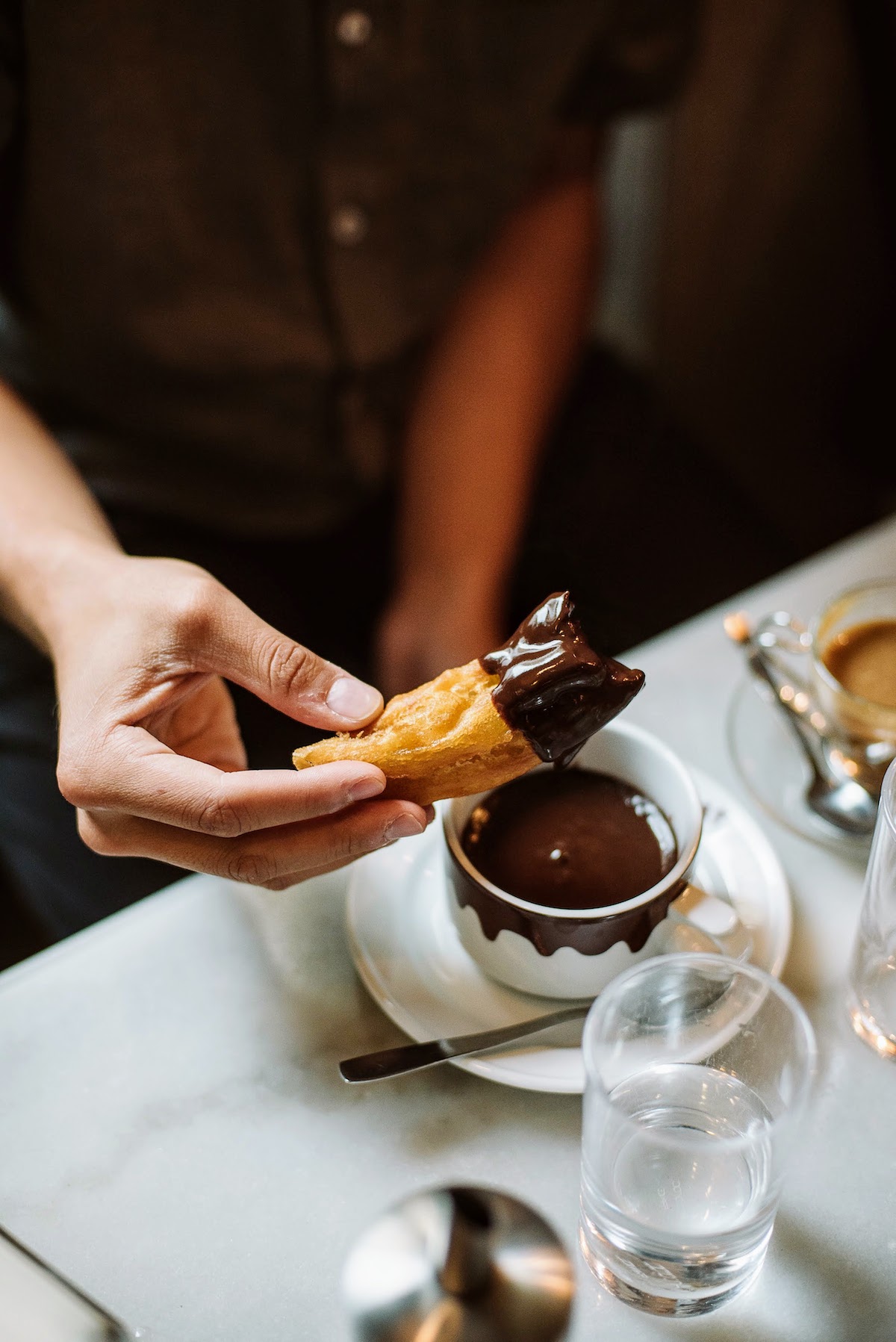 Los Valle
Here in Malaga, we don't just eat churros—we also love tejeringos. This tasty variation tastes the same as a classic churro, but gets its funny name from the object used to shoot the dough down into the hot oil, which looks similar to a large syringe ("jeringuilla" in Spanish). When it comes to churros in Malaga, you've gotta try tejeringos, and no place does them better like Los Valle.
Walking by this unassuming hole-in-the-wall cafe, it might not look like much from the outside. Once you open the door though, you'll be greeted by the intoxicating scent of fried dough and sweet chocolate. Due to its location in the off-the-beaten-path neighborhood of El Perchel, it's also one of the cheapest spots for churros in Malaga.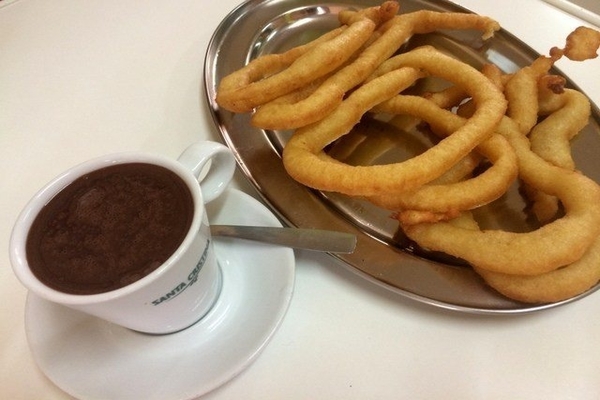 Casa Aranda
We've talked about tejeringos, and of course you already know what churros are. There's one more important category of fried dough you need to keep on your radar, and that would be the porra. Porras are thicker and fluffier, with more air in the middle (to remember the name, think "porous") and are especially great for soaking up hot chocolate. They're also what you'll find at this next spot, which is a true classic if there ever was one.
No list of the top spots for churros in Malaga would be complete without Casa Aranda. A onetime humble shop occupying a single storefront, Casa Aranda today is nothing short of a mini-empire, having expanded into all the surrounding buildings and even a store a few blocks down. This famed institution is especially popular among locals, so be prepared to fight through some crowds to find a table.
Insider's Tip: Locals like dipping churros in chocolate or coffee. Read our guide on how to order coffee in Malaga.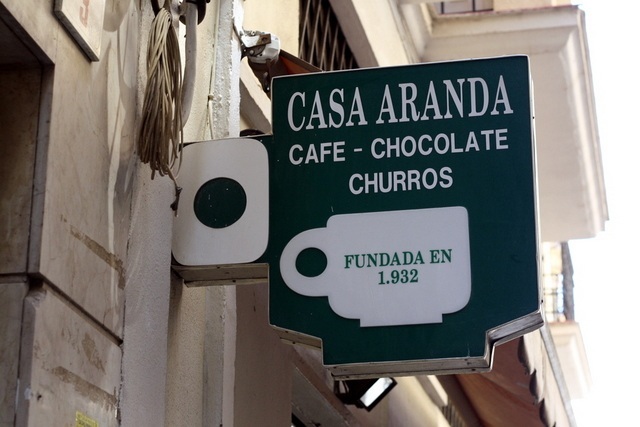 Café Madrid
Now that you know a few of our favorite different varieties of fried dough here in Malaga, let's take it back to the classic churro for a moment. Thinner yet more dense than their porra cousins, these are the star of the show at Café Madrid, where they're made perfectly crispy and perfect for dunking. The place itself has been around since 1892, so it's safe to say they're doing something right.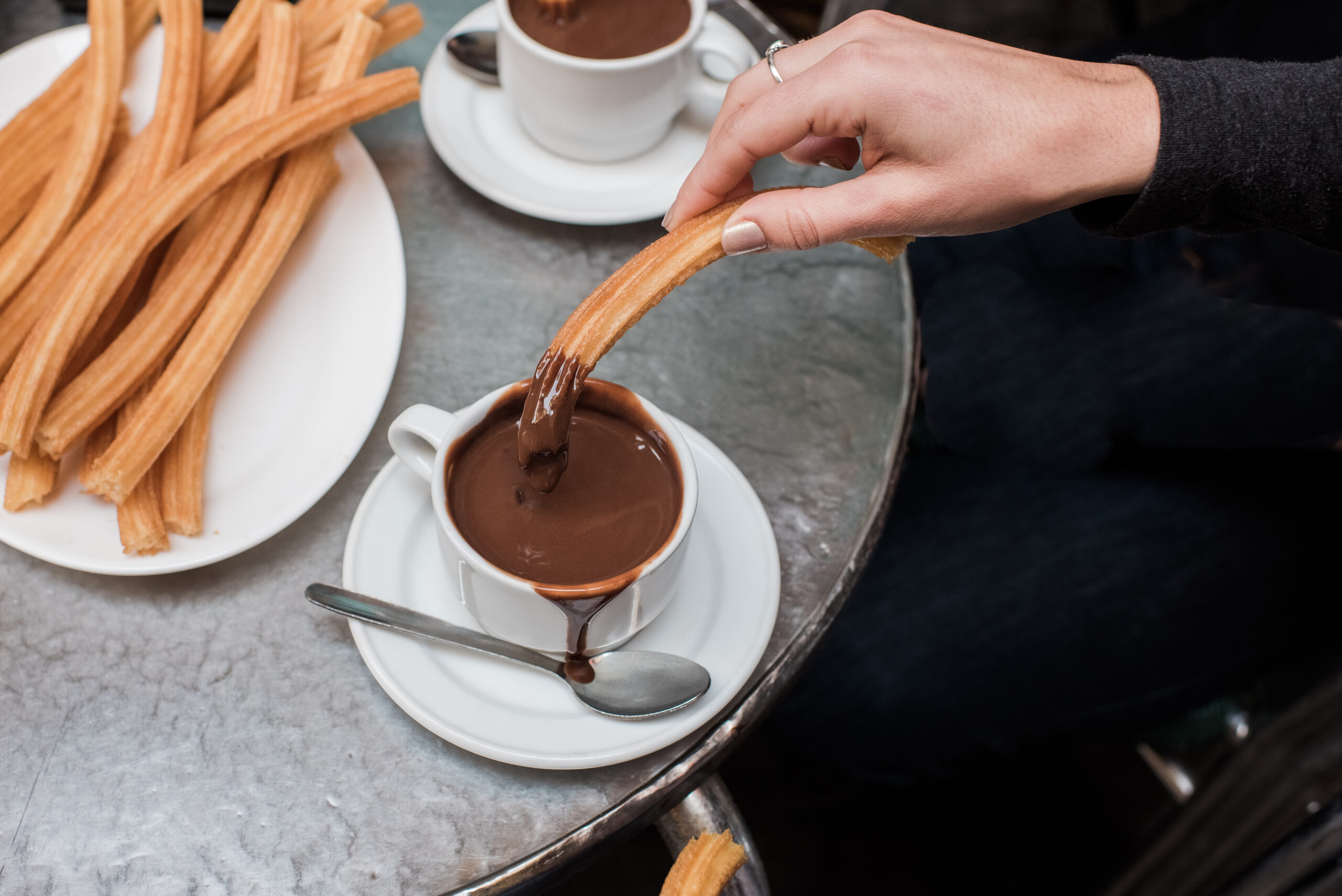 Who doesn't love churros?!
Bar El Caracol
A classic spot in Malaga's Victoria neighborhood just north of Plaza de la Merced, Bar El Caracol serves up tasty tejeringos and traditional churros, both of which taste absolutely perfect when dunked in coffee or hot chocolate. They open early and close around lunchtime, so be sure to stop in for breakfast to get your fix.
Cafeteria Oña
For more than 40 years, Cafetería Oña has been serving up some of the best churros in Malaga in the La Trinidad neighborhood near the hospital. The secret to their success? Using brand new oil every morning to ensure a fresh taste and that perfect amount of crispiness.
Update Notice: This post was updated on March 9, 2023.