Sunday is one of the best days to enjoy all that Madrid has to offer. Sure, you might not get any errands done, but that's what weekdays are for!
Weekends, and especially Sundays, are for enjoying life as only a madrileño knows how. In fact, Sundays in Madrid give you the chance to enjoy the city at its best!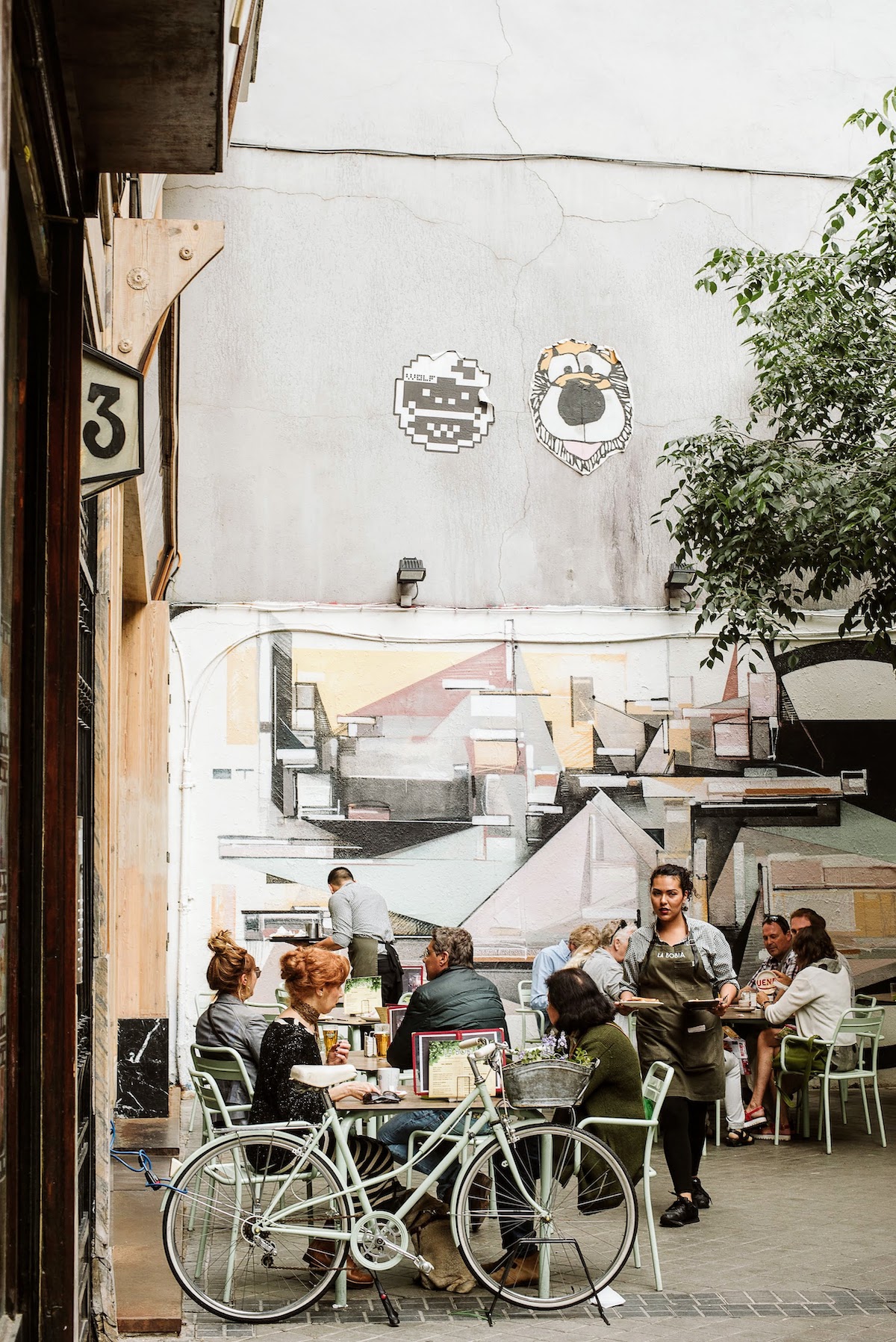 Spain is famous the world over for its laid-back lifestyle, and there's no time when that's more evident than Sunday. Even in the busy national capital, Sundays are for long, leisurely meals, walks in the fresh air, and spending plenty of time with family and friends.
Here are some of our favorite ways to enjoy Sundays in Madrid to end your weekend on a high note.
Things to Do on Sundays in Madrid
Whether you're winding up a Madrid weekend break or enjoying a leisurely Sunday during the middle of your stay, here's how to make the most of the city on what just might be our favorite day of the week!
1. Visit world-class museums for free
Madrid's museum scene is one of the best in Europe, and there's no better day to enjoy it than Sunday.
The Reina Sofía, home to Picasso's iconic Guernica, is free from 1:30–2:15 p.m. every Sunday. Enjoy your visit here before sitting down for a long Spanish-style lunch, then continue your artistic explorations in the afternoon. The nearby Prado is open for free on Sunday from 3–5 p.m.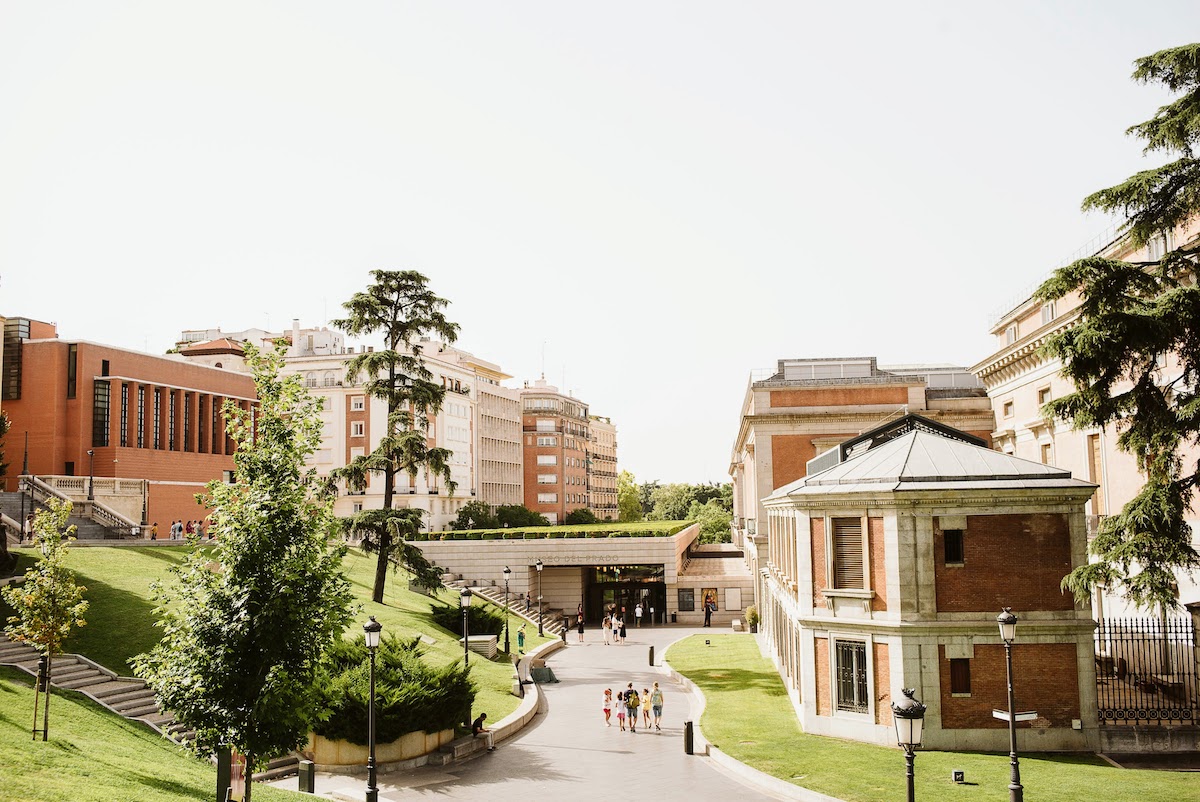 2. Wander through El Rastro
One of the must-do activities on Sundays in Madrid, without a doubt, is checking out the city's most famous street market! The bustling and vibrant El Rastro is packed with centuries of history and countless bizarre finds.
The Rastro sets up shop every Sunday on and around Calle Ribera de Curtidores, in the heart of Madrid's colorful La Latina neighborhood. You can't spend a Sunday in Madrid without stopping by!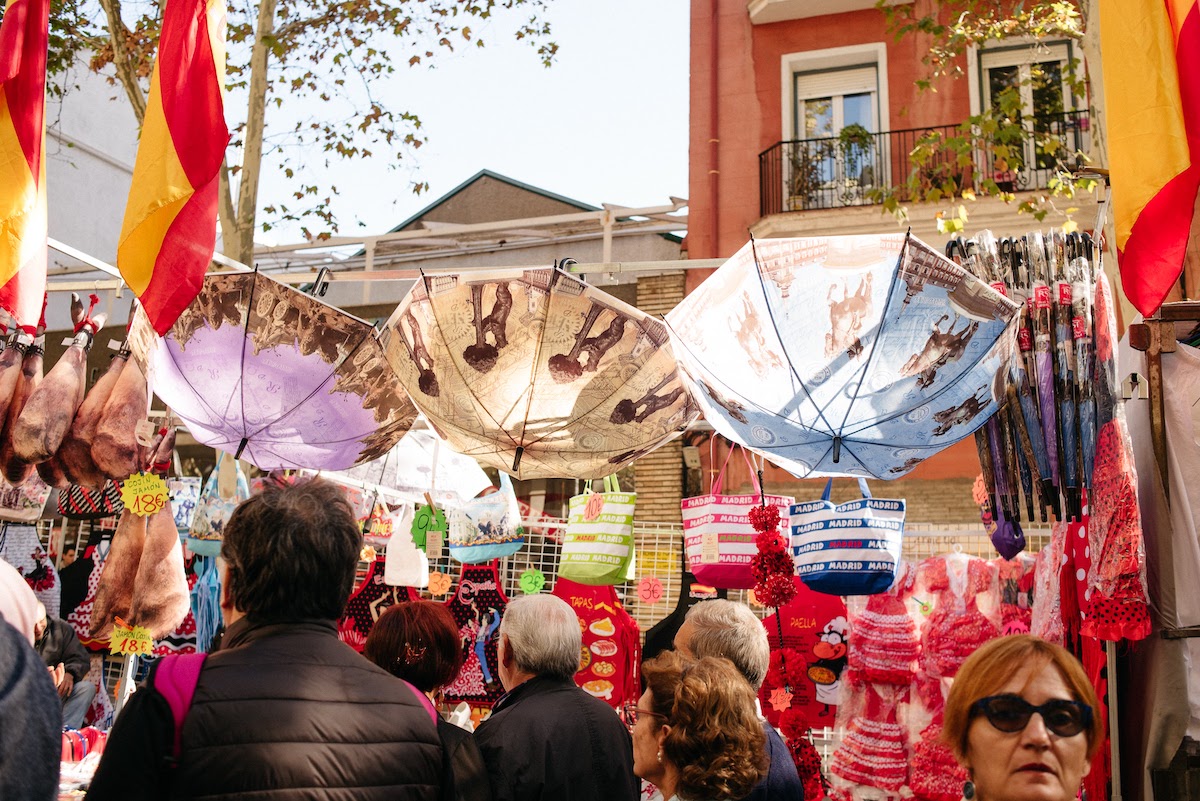 3. Enjoy brunch or a picnic
Everyone's new favorite meal is gaining popularity in Madrid! There's nothing quite like a fun Sunday brunch with good friends to end your weekend in style.
Madrid is full of great brunch spots and gorgeous terraces just waiting to be discovered, so grab your travel buddies and settle in for a chilled-out midmorning meal.
Want something a little more low-key? Pick up some fresh bread and produce at the market and head to one of Madrid's renowned green spaces for a picnic! Either option is a delicious way to relax and enjoy Madrid on Sundays.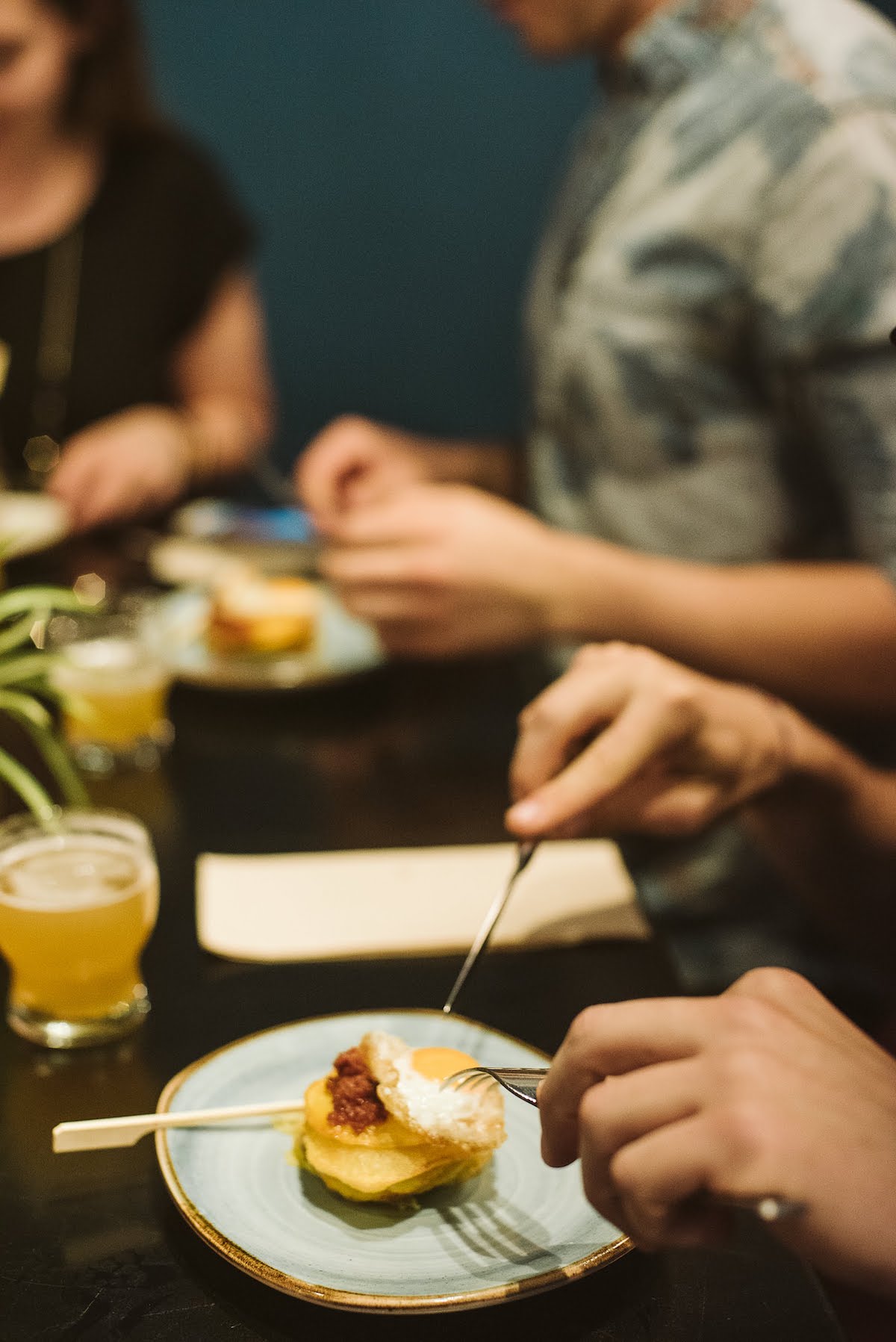 4. Check out the Mercado de Motores
This market unlike any other isn't the best-known thing to do on Sundays in Madrid, but that just makes it one of our favorites!
The Mercado de Motores opens its doors the second weekend of every month. It features fresh food and handmade clothing, but unlike other markets, it takes place inside the old train station at the Museo del Ferrocarril! The beautiful, unique vintage setting makes this local favorite a must-visit.
5. Escape the city and take a day trip
Take things one step further and get out of town!
There are dozens of beautiful towns and small cities within your reach from the Spanish capital. A day trip from Madrid is the perfect way to really take advantage of your Sunday.
From the stunning Alcázar of Toledo to Segovia's towering aqueduct, Madrid is the perfect home base for discovering some of Spain's most precious cultural treasures.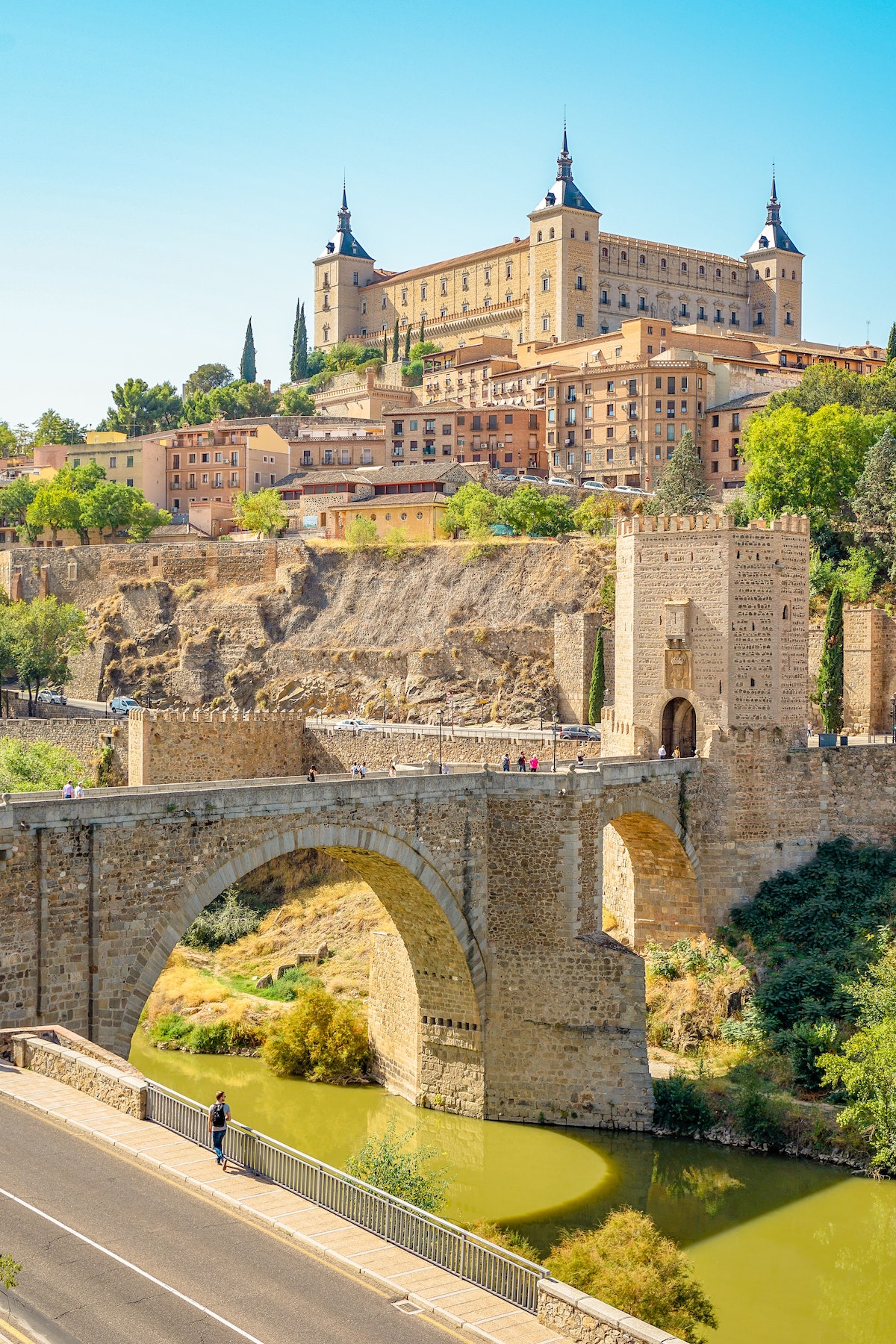 Where to Eat on Sundays in Madrid
Sundays are when you'll find madrileños packing into tapas bars and onto sunny terraces by the dozens to enjoy food and drinks in good company. To really get a taste of the local gastronomic scene, join the fun! With all day to relax, Sunday makes the perfect day for a tapas crawl or a hearty, home-cooked meal.
No matter what you're craving, here are some of our favorite places to eat and drink on Sundays in Madrid.
1. Casa Lucio
Calle Cava Baja in the happening La Latina neighborhood has dozens of bars and restaurants, and a tapas crawl here is the perfect way to spend a Sunday. But knowing where to start can be a bit tricky with so many options to choose from.
One of our top picks is Casa Lucio, a family-run affair and a true Madrid institution. It also happens to be the home of some of the best huevos rotos in Madrid!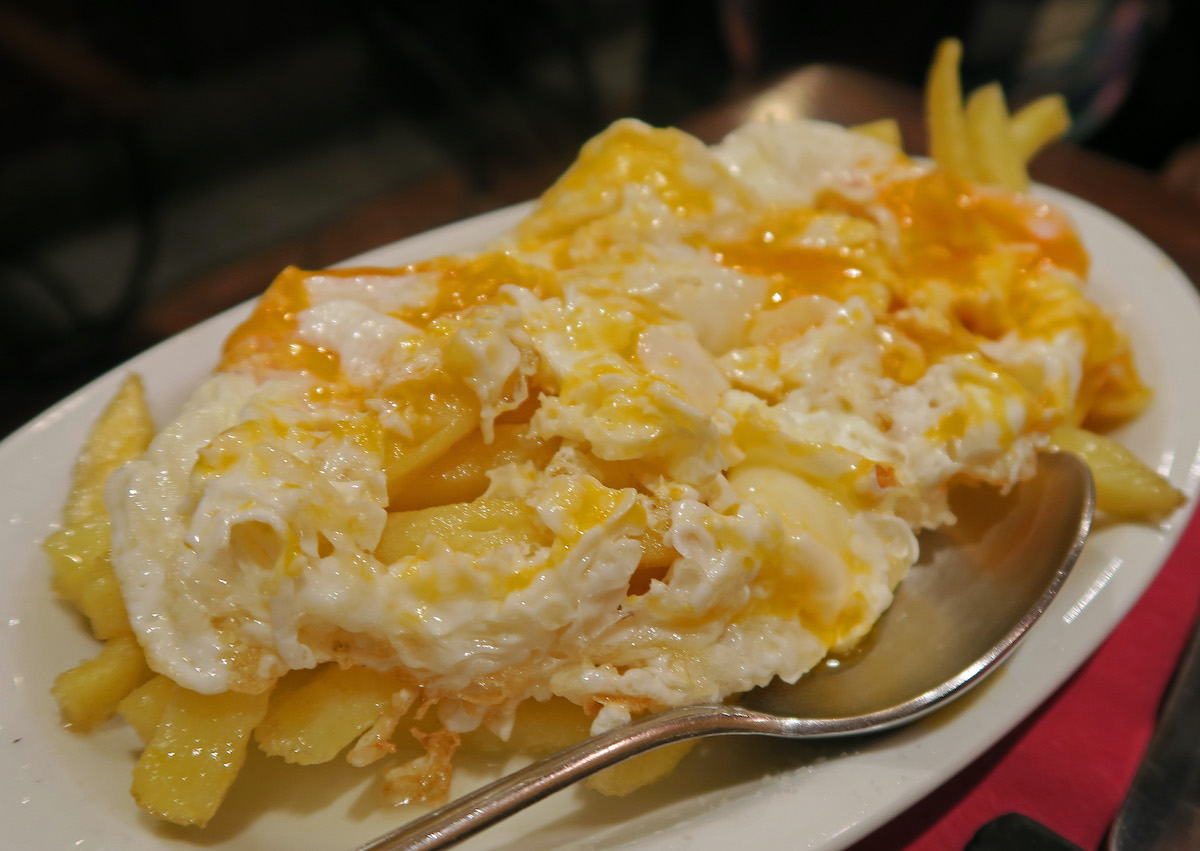 2. Casa Revuelta
Sometimes all you need is some fried fish and beer. Luckily, that's exactly what Casa Revuelta does best, making it one of our favorite places to eat on Sundays in Madrid.
Hidden away between more touristy places in the area surrounding Plaza Mayor, this tiny, unassuming bar is constantly packed with locals. The fried bacalao (salt cod) is the specialty of the house and will set you back less than €5 when paired with an ice cold beer.
3. Taberna El Sur
Get off the beaten path and head into the vibrant local neighborhood of Lavapiés, where few tourists wander. Here, you'll find the small but charming Taberna El Sur, which locals adore for its welcoming atmosphere, friendly service and—of course—delicious food at reasonable prices!
Simple homemade Spanish food is the star of the show here. It's the perfect place to spend a few hours chatting with friends over beer long after the meal has ended.
4. Taberna La Alhambra
Escape to the south of Spain without leaving Madrid! Taberna La Alhambra is a perfect little haven of Andalusian flair right here in the capital, with interior decor that evokes Cordoba, Granada and Seville. Dishes such as rabo de toro and gazpacho bring the flavors of southern Spain to life.
While this is the perfect place to enjoy a Sunday meal, you can also catch some great flamenco music here later at night!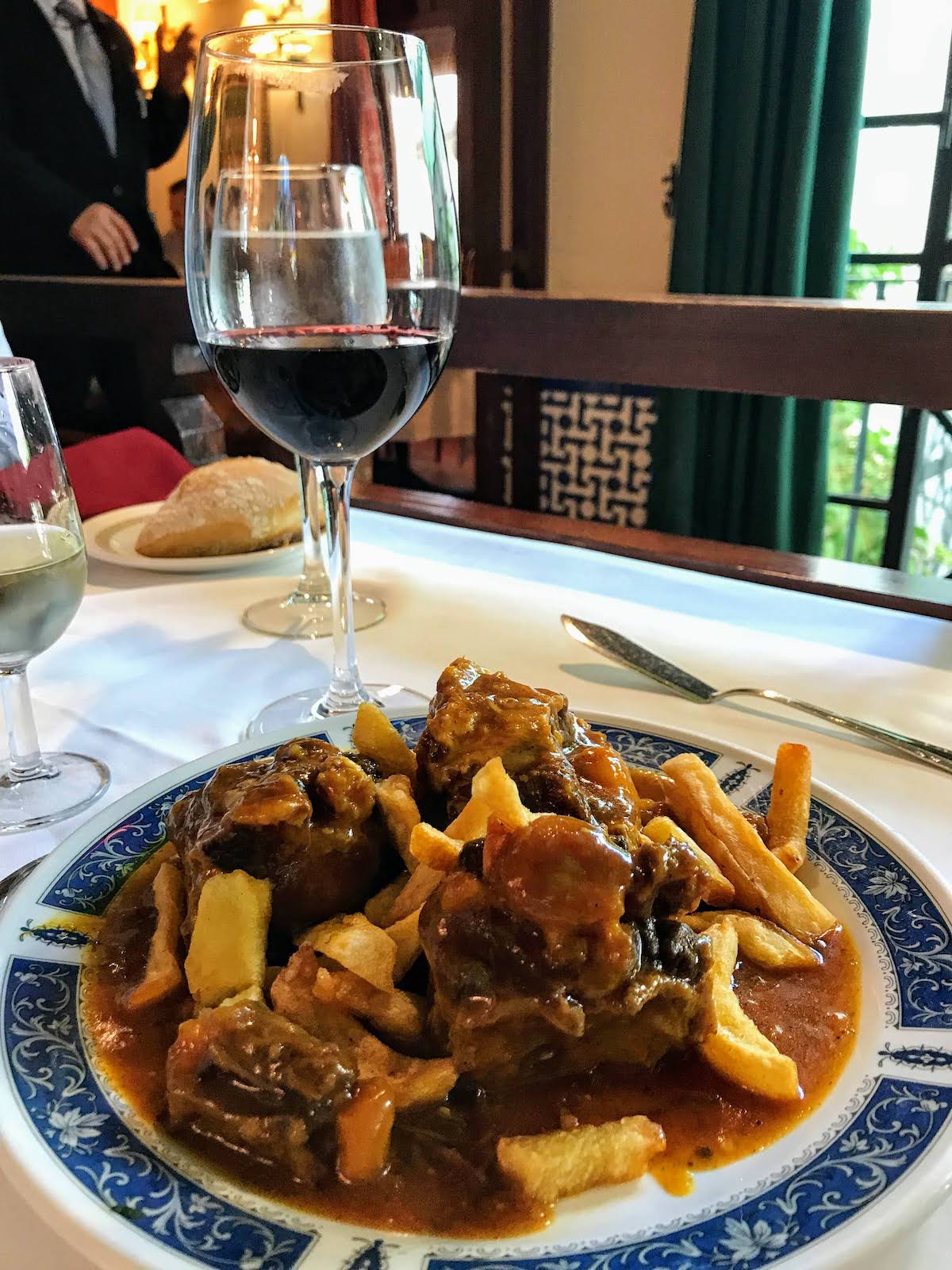 5. Restaurante Vivares
Located in a bright, beautiful, recently renovated space on Calle Hortaleza, Restaurante Vivares is home to both the traditional and the eclectic. Residents of the vibrant Chueca neighborhood love this locale for its friendly service, varied menu options (including plenty of vegetarian fare), and welcoming staff. Without a doubt, this is where to eat in Madrid on Sundays if you want a casual, relaxed experience in one of the city's hippest barrios.
Sundays in Madrid FAQs
Are shops and restaurants closed in Madrid on Sundays?
The overwhelming majority of bars and restaurants open on Sundays in Madrid. Weekends are peak days, so many eateries opt to take one of the less-busy weekdays off instead.

As far as grocery stores and other shops go, it depends. Generally speaking, the closer you are to the center, the more likely you'll be to find places open on Sundays. Most supermarkets and many shops in central neighborhoods do open on Sundays, as well as all locations of the El Corte Inglés department store.
What market is held every Sunday in Madrid?
The most famous Sunday market in Madrid is El Rastro, a massive open-air shopping extravaganza that takes place in the La Latina neighborhood. However, there are plenty of other Sunday markets in Madrid, so you're sure to find one nearby no matter where in the city you are.
Update Notice: This post was originally published on December 20, 2017 and was updated with new text and photos on May 4, 2021.