It doesn't happen very often, but when storms blow through the Bay Area, having a go-to list of entertaining indoor activities in San Francisco will come in handy. Fortunately, there are plenty of fun things to do on a rainy day in SF.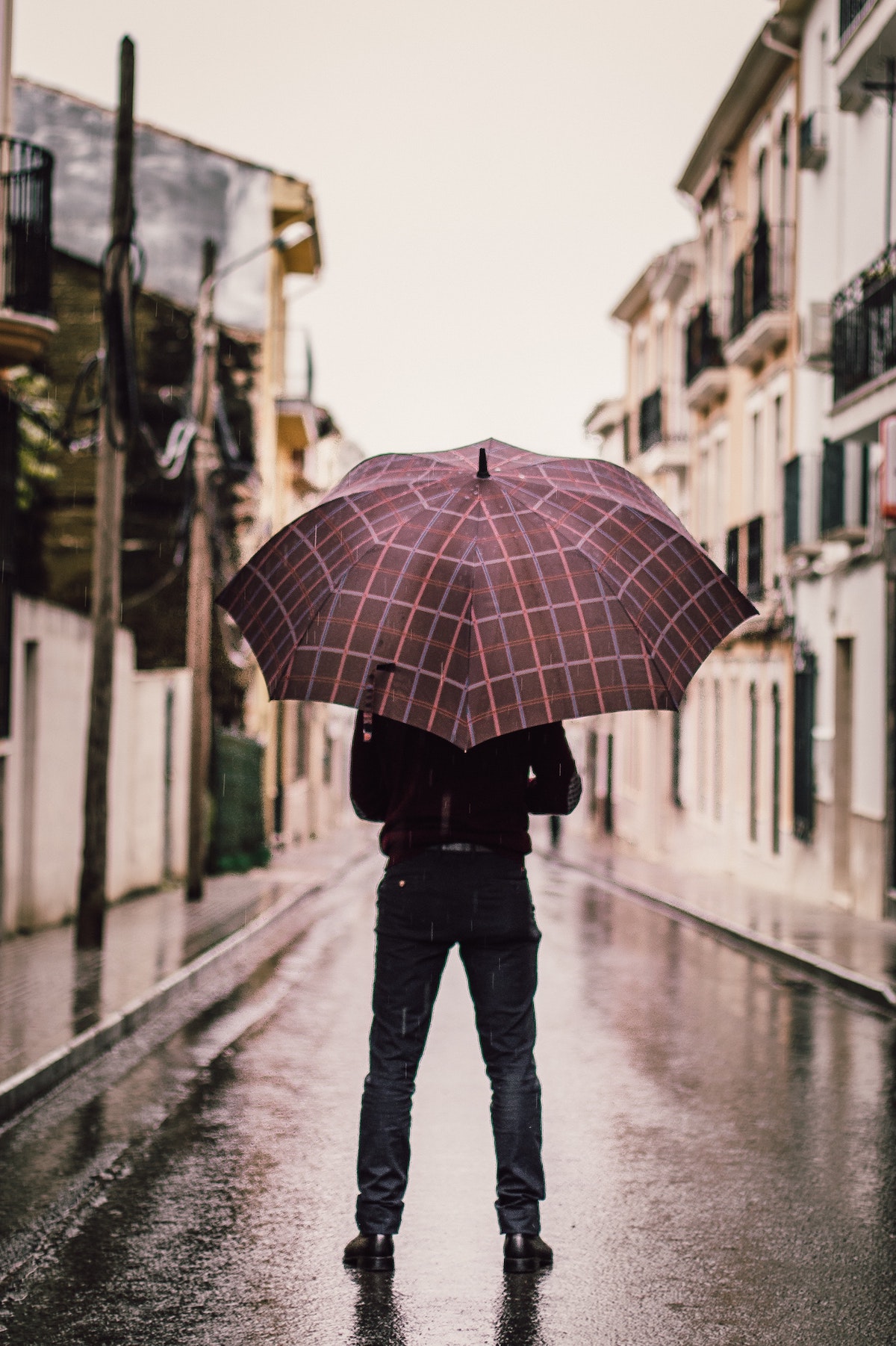 From leisurely activities like a soothing spa day or an upscale afternoon tea to more physical ones like rock climbing or disco roller skating, we've selected 11 of our favorite indoor activities in San Francisco to help you keep busy on a rainy day.
Visit the Academy of Sciences and De Young Museum
Golden Gate Park is home to the California Academy of Sciences, whose natural history museum, aquarium, planetarium, and rainforest thrill kids (and adults) of all ages. Check out the towering T. Rex in the main lobby, watch African penguins get fed, and visit Claude the albino alligator in the swamp area.
Then walk across the Music Concourse to tour the stately de Young Museum, which hosts temporary exhibits and permanent fine arts collections, from costumes and textiles to graphic arts and photography.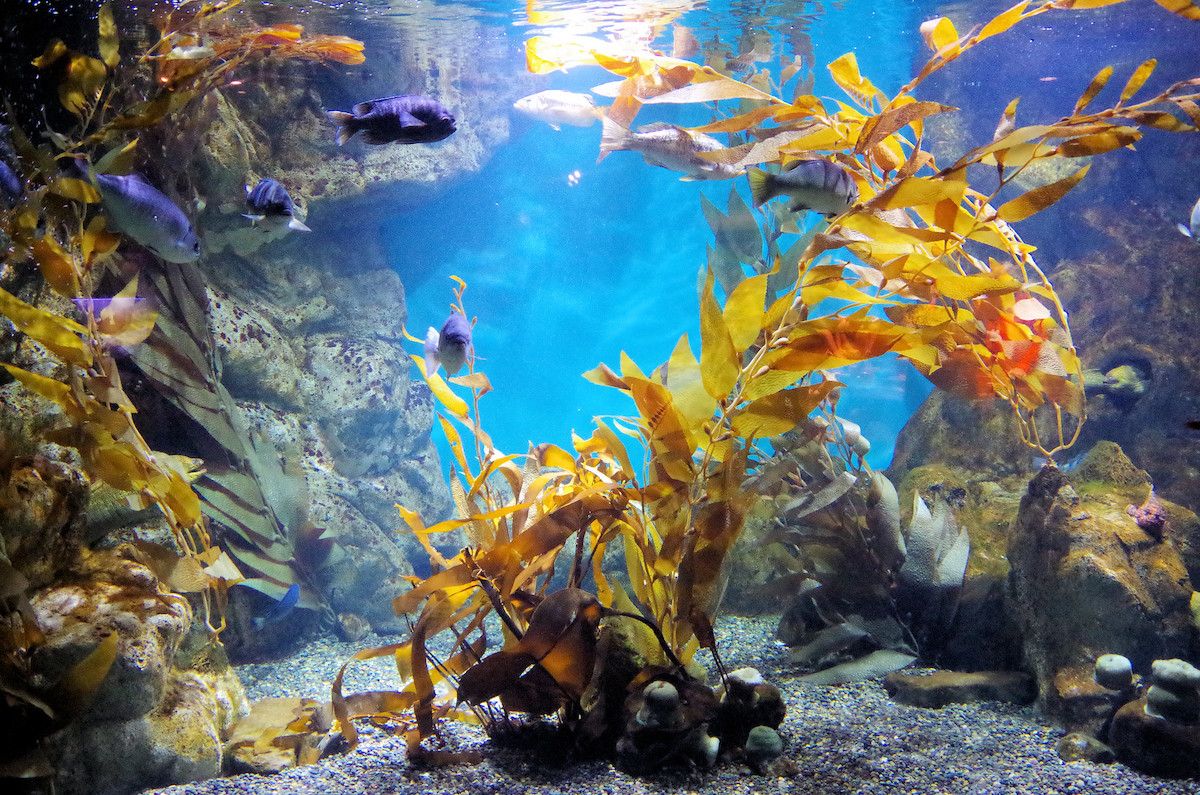 Indulge in the Palace Hotel's Signature Tea Service
When it's a rainy day, San Francisco is almost always better spent indoors. Especially if you spend that time in the Garden Court, a gorgeous historic landmark housed in downtown SF's almost 150-year old Palace Hotel. Every Friday and Saturday from noon to 2 p.m., the Garden Court features a luxurious signature tea service, complete with high quality hand-blended teas and an impressive assortment of homemade scones, pastries, and tea sandwiches—with options to add on a glass of bubbly or caviar, if you're so inclined.
Looking for accommodation in SF? Check out our guide on the City by the Bay's most unique boutique hotels.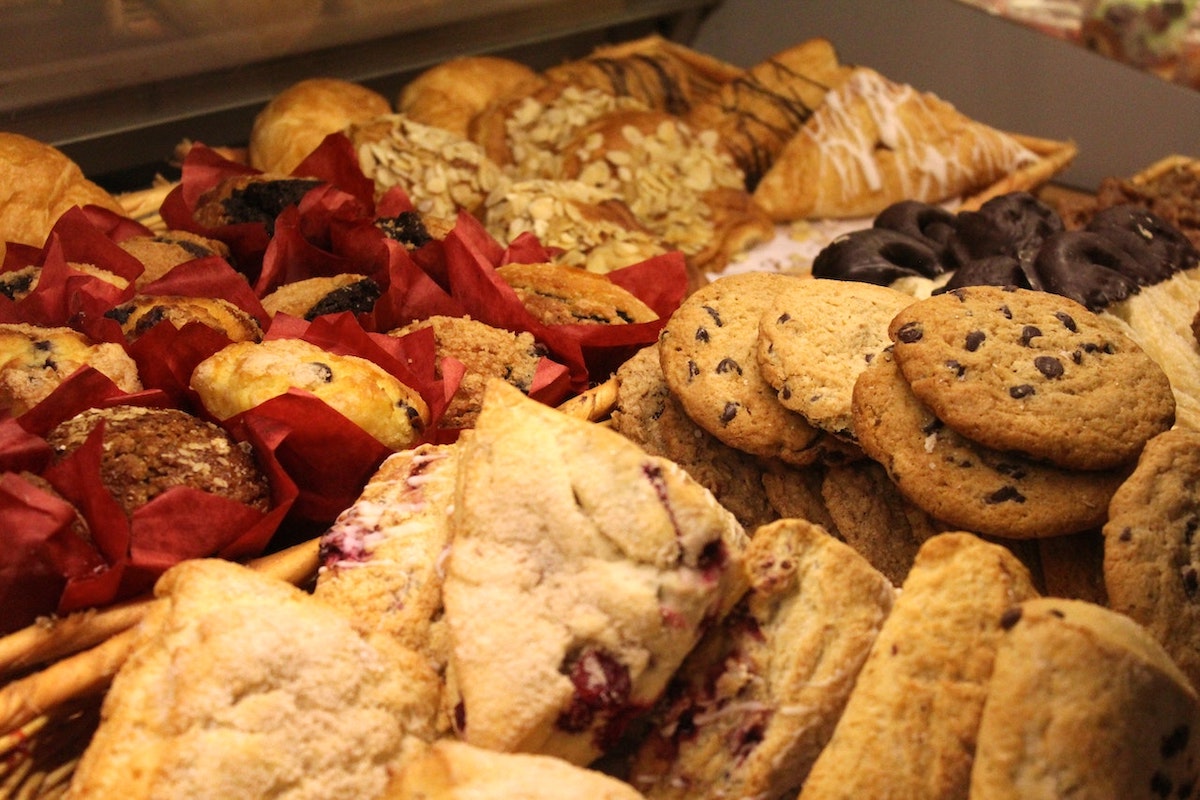 Related Read: Discover some of San Francisco's most Unique Boutique Hotels.
Shop at the Westfield SF Centre
From Bloomingdale's, Nordstrom, and Sephora to H&M, Zara, or Kate Spade, you'll find over 80 retailers at the nine-story Westfield San Francisco Centre, located near Union Square. After a couple hours browsing the shops, head over to the food court for a quick bite to eat—Ajisen Ramen and Shake Shack are good choices—then wind down after a long day of shopping at the shopping mall's top-floor movie theatre.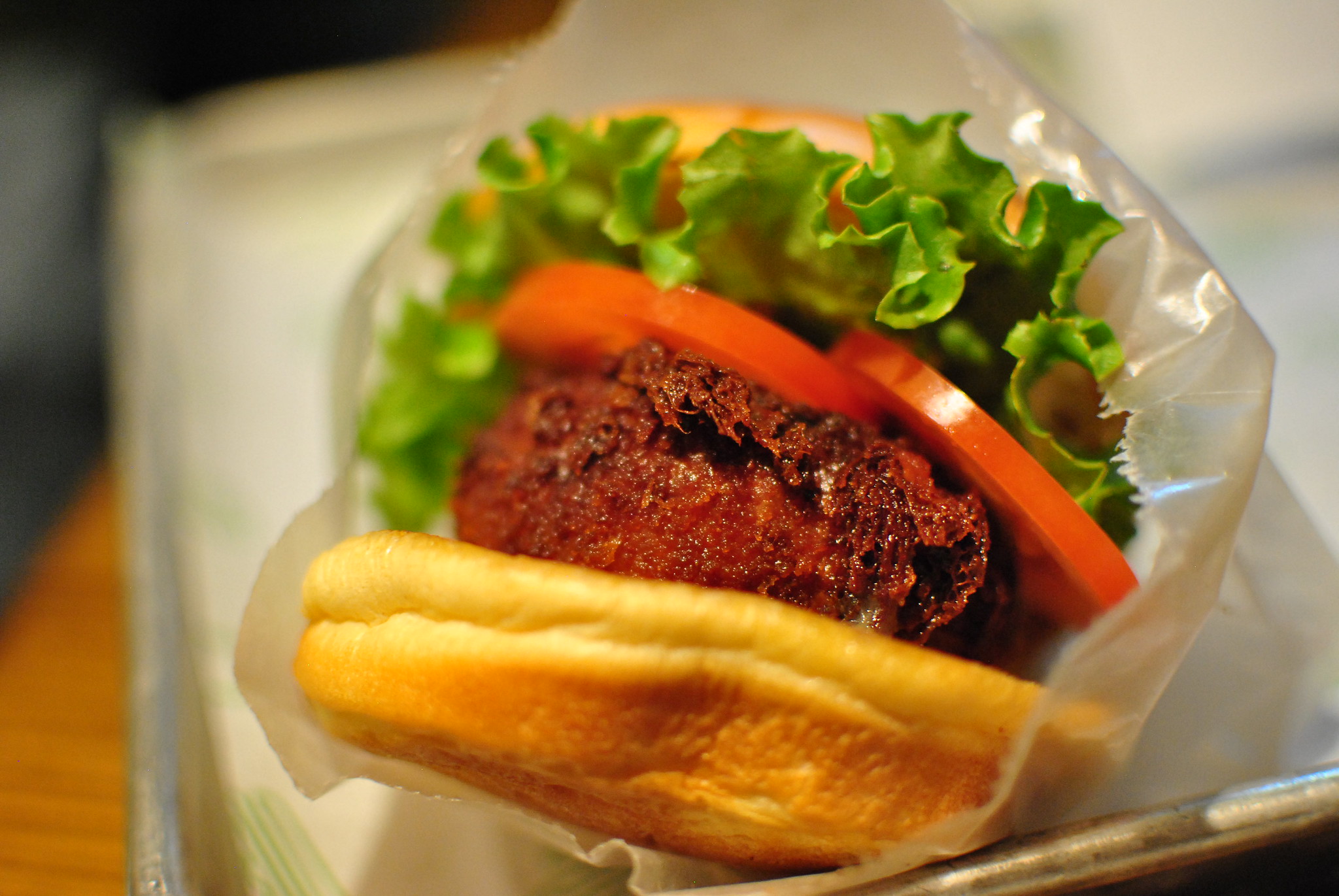 Knock Down Some Pins at Presidio Bowl
What's always a good thing to do in San Francisco when it rains? Bowling!
Head on over to Presidio Bowl, which is smack dab in the center of the scenic Presidio National Park. Take your family or a few of your friends and enjoy the laid-back atmosphere.
With just 12 lanes, Presidio Bowl is snug in size—reservations are recommended—but it comes with all the bells and whistles, including a full bar and dining menu.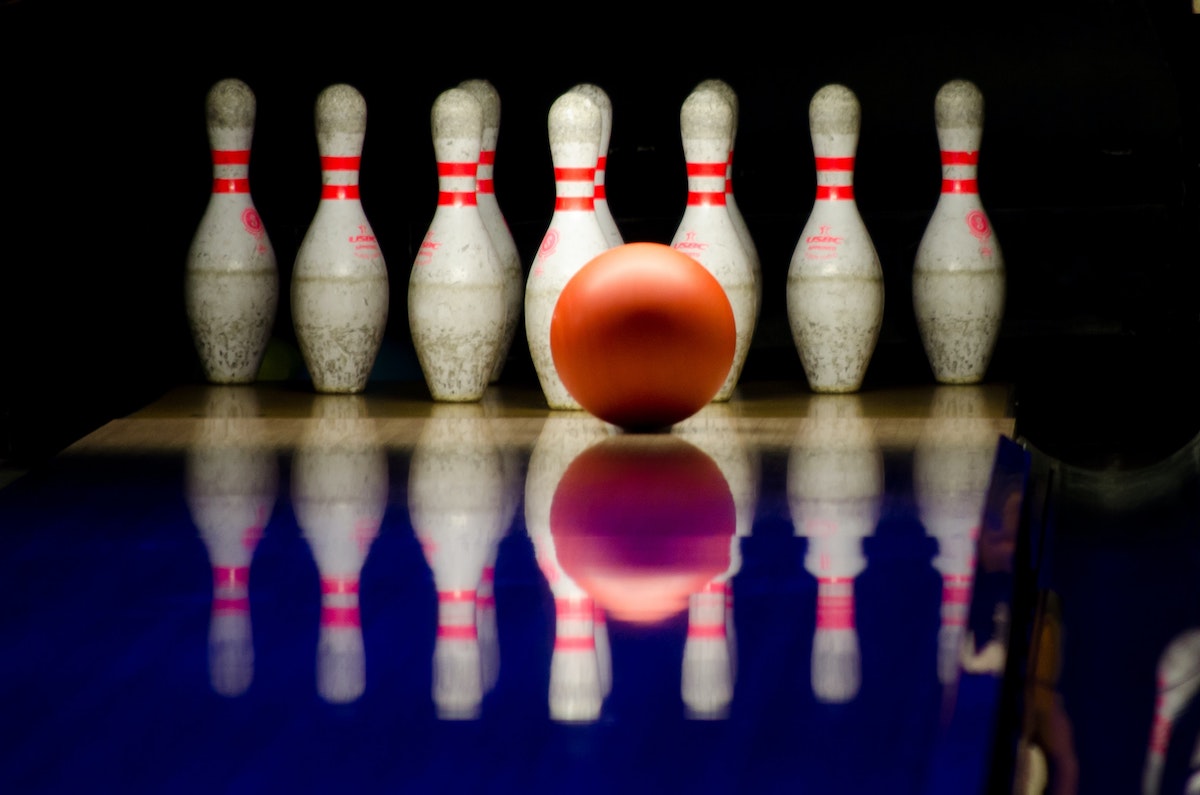 Insider Tip: Presidio Bowl is a great spot for parties, rain or shine.
Explore SFMOMA
With close to 33,000 pieces housed in 170,000 square feet, the San Francisco Museum of Modern Art (SFMOMA) could easily eat up your entire day. The first West Coast museum dedicated to 20th century art, this monolithic space underwent a $305 million facelift several years back that bumps this widely respected institution into a league of its own.
Meander along the museum's bright and airy halls, and grab a caffeine pick-me-up at Steps Coffee on SFMOMA's second floor.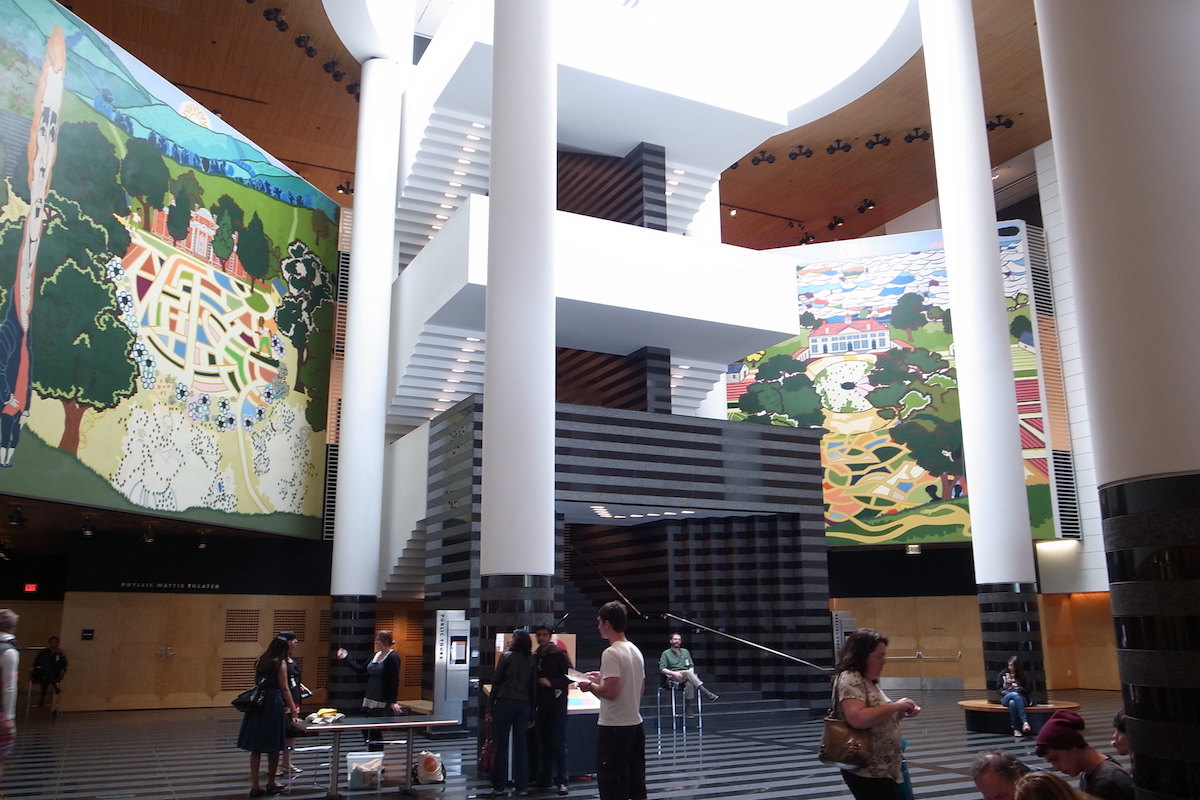 Roller Skate at the Church of 8 Wheels
There really aren't any indoor activities in San Francisco quite like the one at Church of 8 Wheels (554 Fillmore Street). Roller skaters of all abilities cruise around the large space—which was once a house of worship—boogying under the rainbow lights to disco, pop, and soul music. If you're a newbie, you can take lessons on Saturdays from noon to 1 p.m.
While all ages are welcome in the early hours, when the clock strikes 8 p.m., the Church is just for those 18 and up.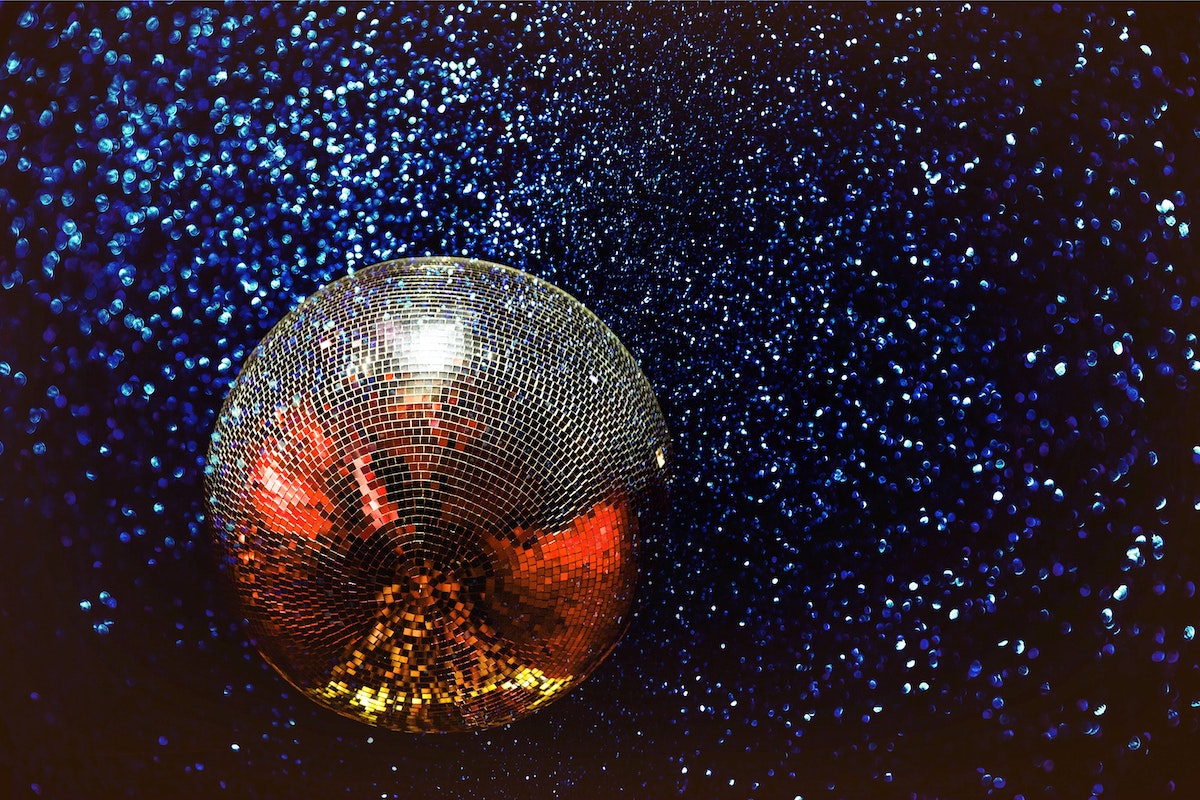 Relax at the Kabuki Springs & Spa
Get some serious pampering at the full-service Kabuki Springs & Spa, which "elevates the act of bathing to an art." Located in SF's Japantown, the spa offers treatments such as facials and massages. You can pair the treatments with a visit to the communal bathing facilities for some relaxing "me" time in the hot and cold pools, sauna, and steam room.
Just be sure to check the website for when all gender, men, and women's bathing days are scheduled.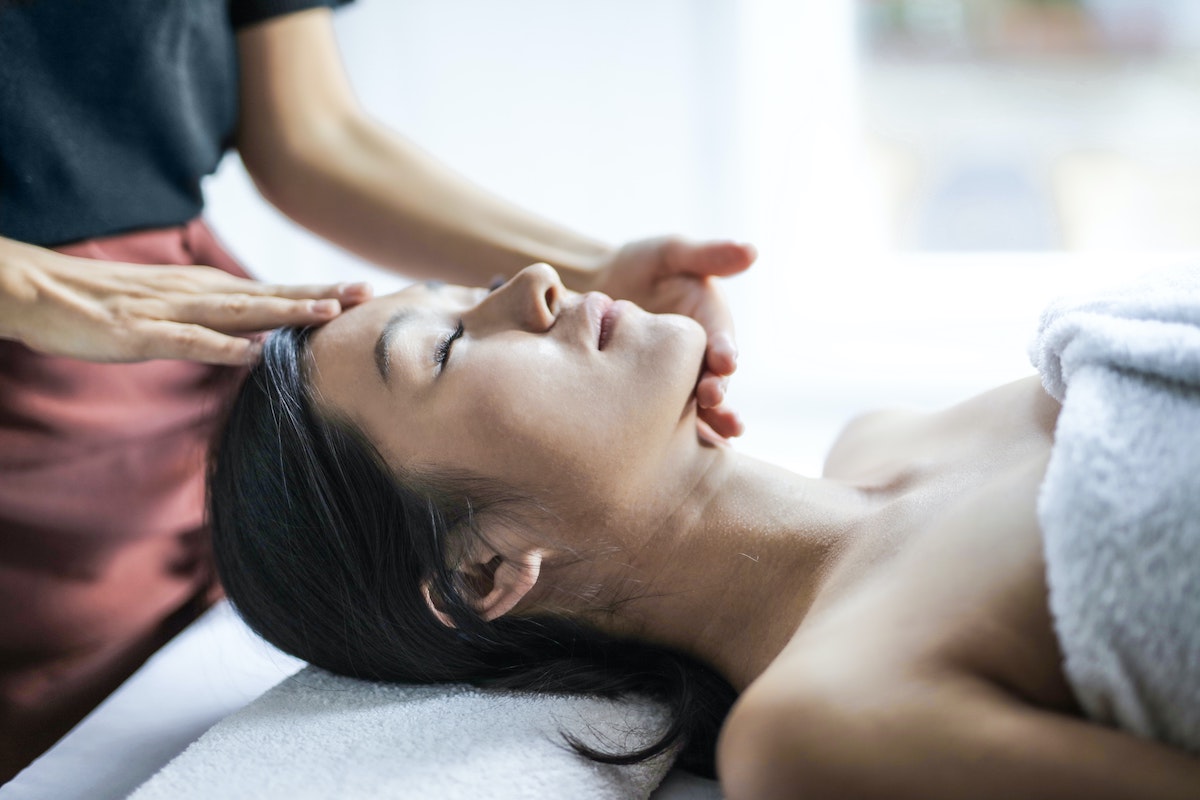 See a Show at Alamo Drafthouse
Movie-watching at the Alamo Drafthouse in the Mission is quite the cinematic experience. Reserving seats ahead of time is a cinch as is ordering a craft cocktail or beer along with a full plate of tasty food to dine on while taking in your show. Once the movie ends, stroll on over to Alamo's Bear vs. Bull bar, which opens at 5 p.m. daily and 3 p.m. on Sundays, for a post-picture beverage or two.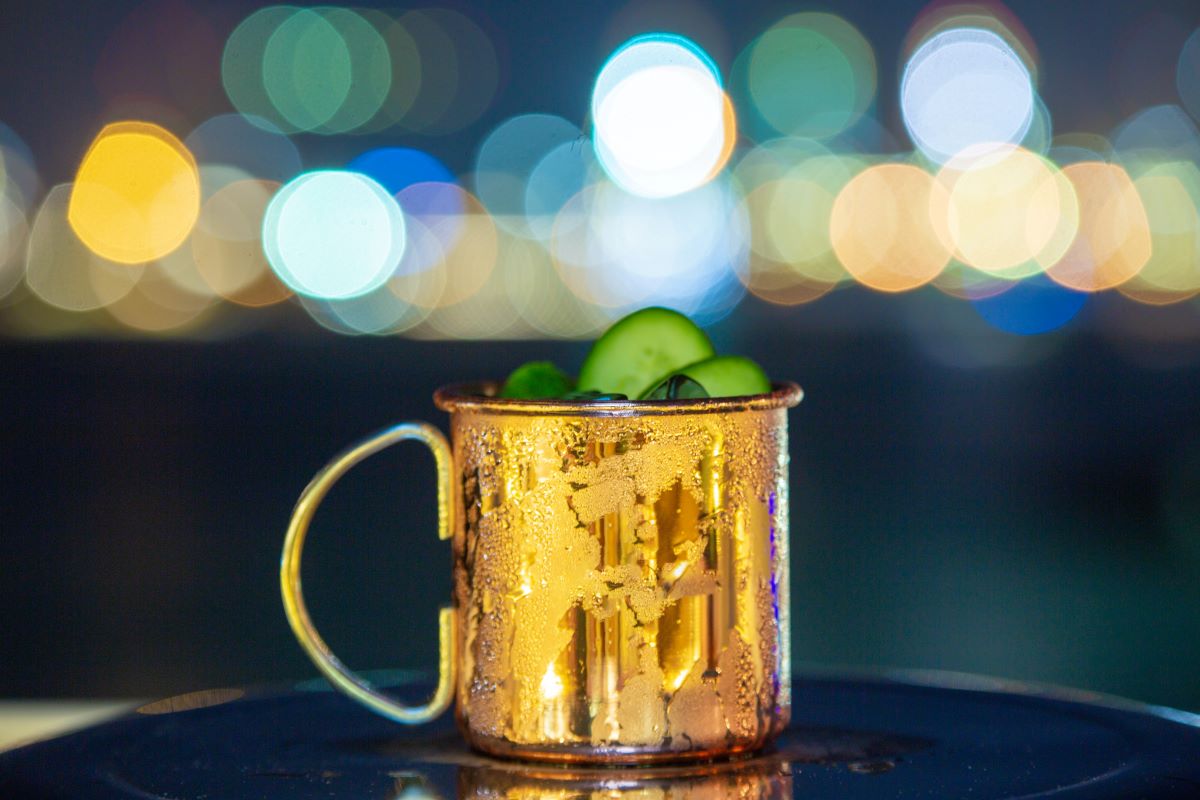 Climb the Walls at Mission Cliffs
As far as indoor activities in San Francisco go, rock climbing at the city's oldest climbing gym Mission Cliffs is one you're bound to remember. With 23,000 square feet of climbing terrain, you and your partner can take turns belaying each other while scaling the five-story walls. If you'd rather forego the ropes and harnesses, then try bouldering at Mission Cliffs.
Either way, you'll get your mind and body moving, while having fun.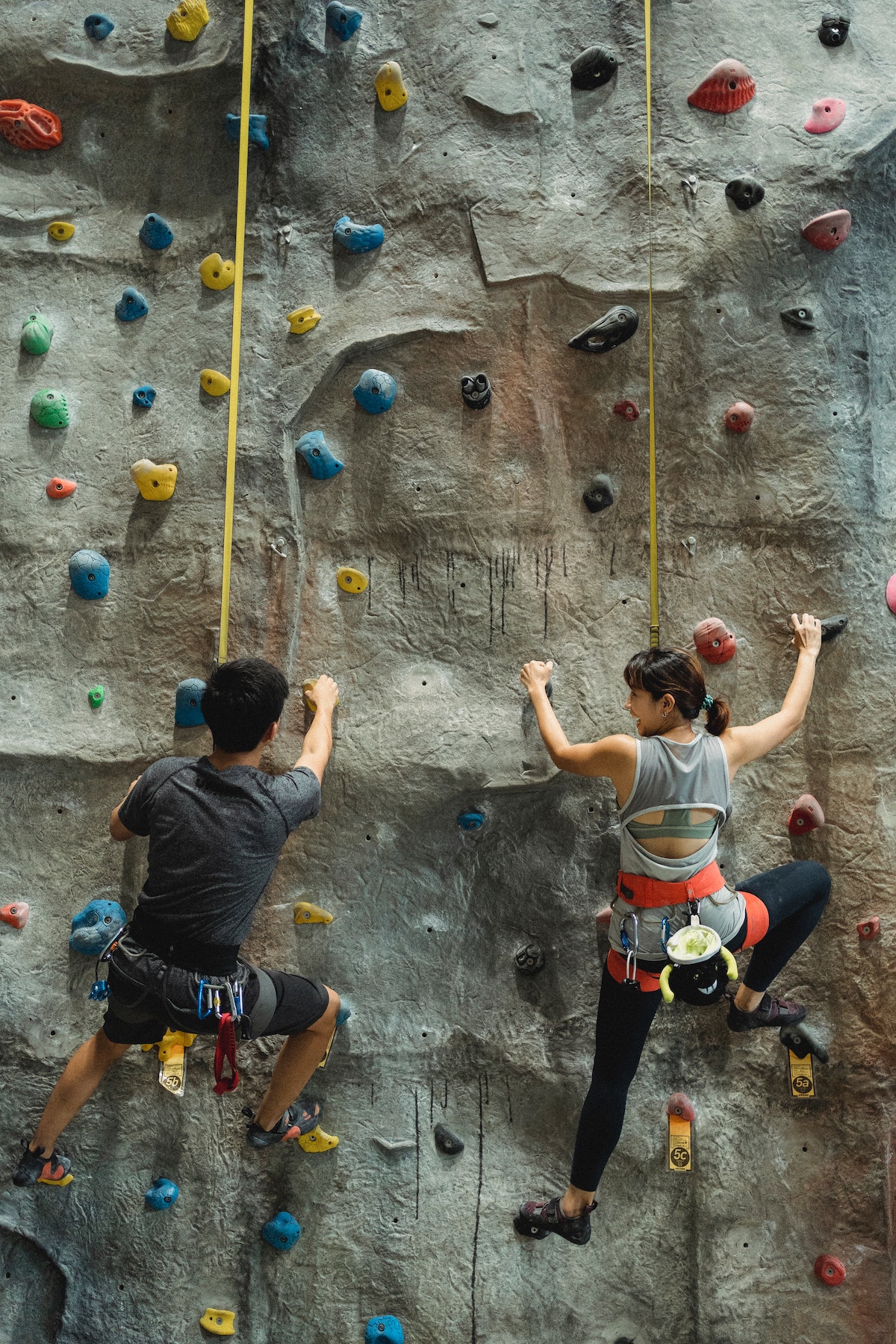 Experience the Exploratorium
Spending the afternoon at the Exploratorium is one of the best things to do on a rainy day in San Francisco. With over 600 exhibits scattered throughout several galleries at Pier 15 on the Embarcadero, the science, technology, and art museum encourages visitors to play and interact with their collections. From its anti-gravity mirror and distorted room to its tornado and shadow box exhibits, the Exploratorium is a source of endless fascination.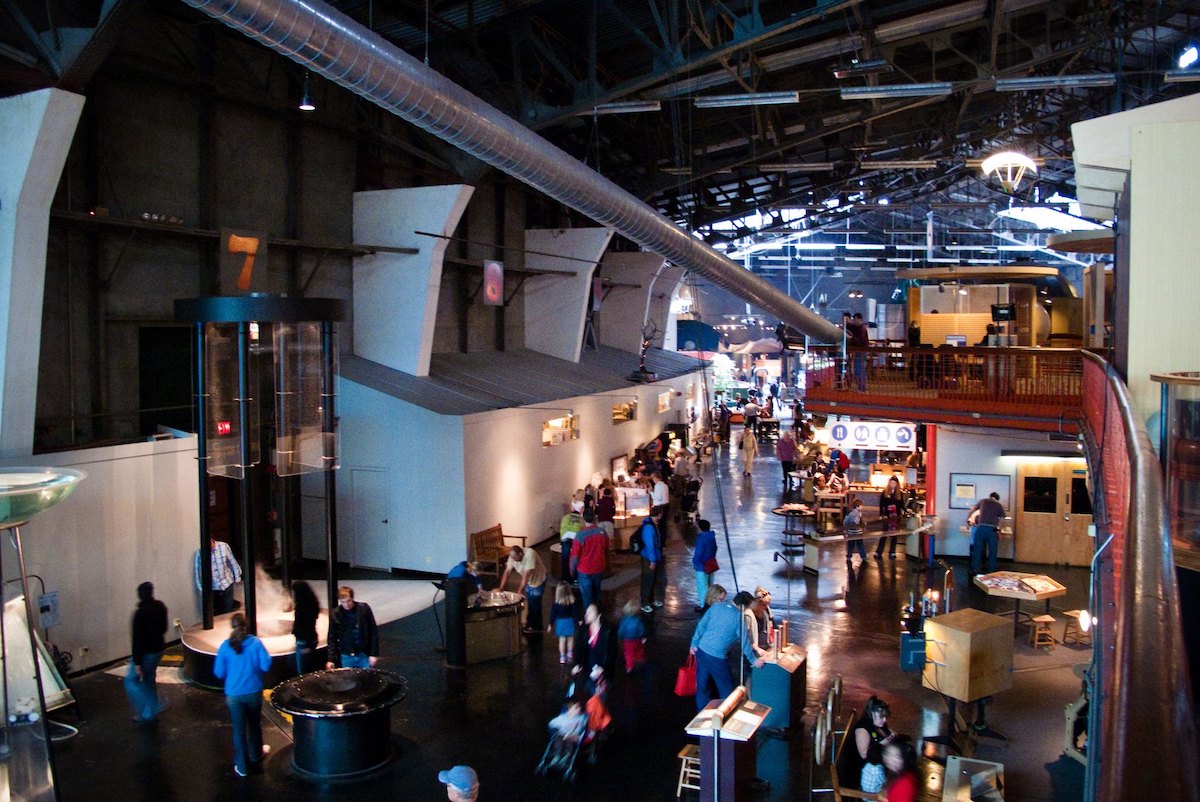 Tour Anchor Brewing Company
Go with a group of friends on a one-hour tour of the iconic Anchor Brewing Company, which got its start in San Francisco in the late 1800s. Admire Anchor's copper brew kettles and classic art deco architecture, while your guide regales you with the company's history including its claim as the birthplace of craft brewing. The tour finishes up in the taproom where you'll get to sample 12 brews on draught.
Feel free to stay awhile and enjoy another pint of your favorite brew.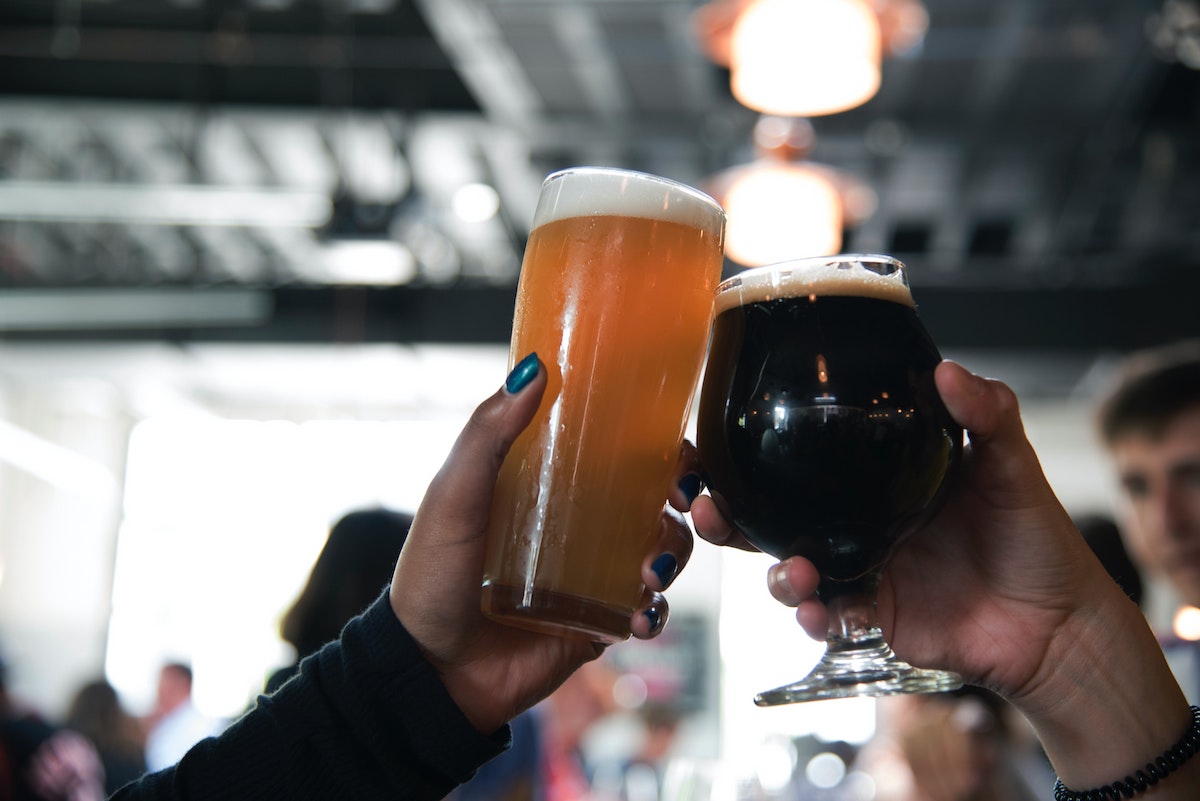 Want to spend your rainy day in SF honing your culinary skills and eating good food? Try one of these hands-on cooking classes.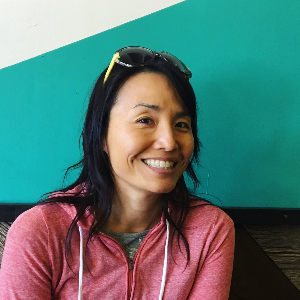 SF native Lisa Park is a content strategist, editor, and writer whose past credits include food-centric stints at Martha Stewart, 7×7, and Foodsmart. An Institute of Culinary Education grad, she worked for top chefs in NYC and SF. These days, you'll find Lisa cooking at home and exploring the SF Bay Area's best eats.