If you've spent enough time in the Floating City, you may long for some perks of modern city life like the roaring traffic, bikes on the road, and the long-lost feeling of turning a corner without the risk of plunging in a canal. What are you waiting for? Hop on a train and discover these five best day trips from Venice!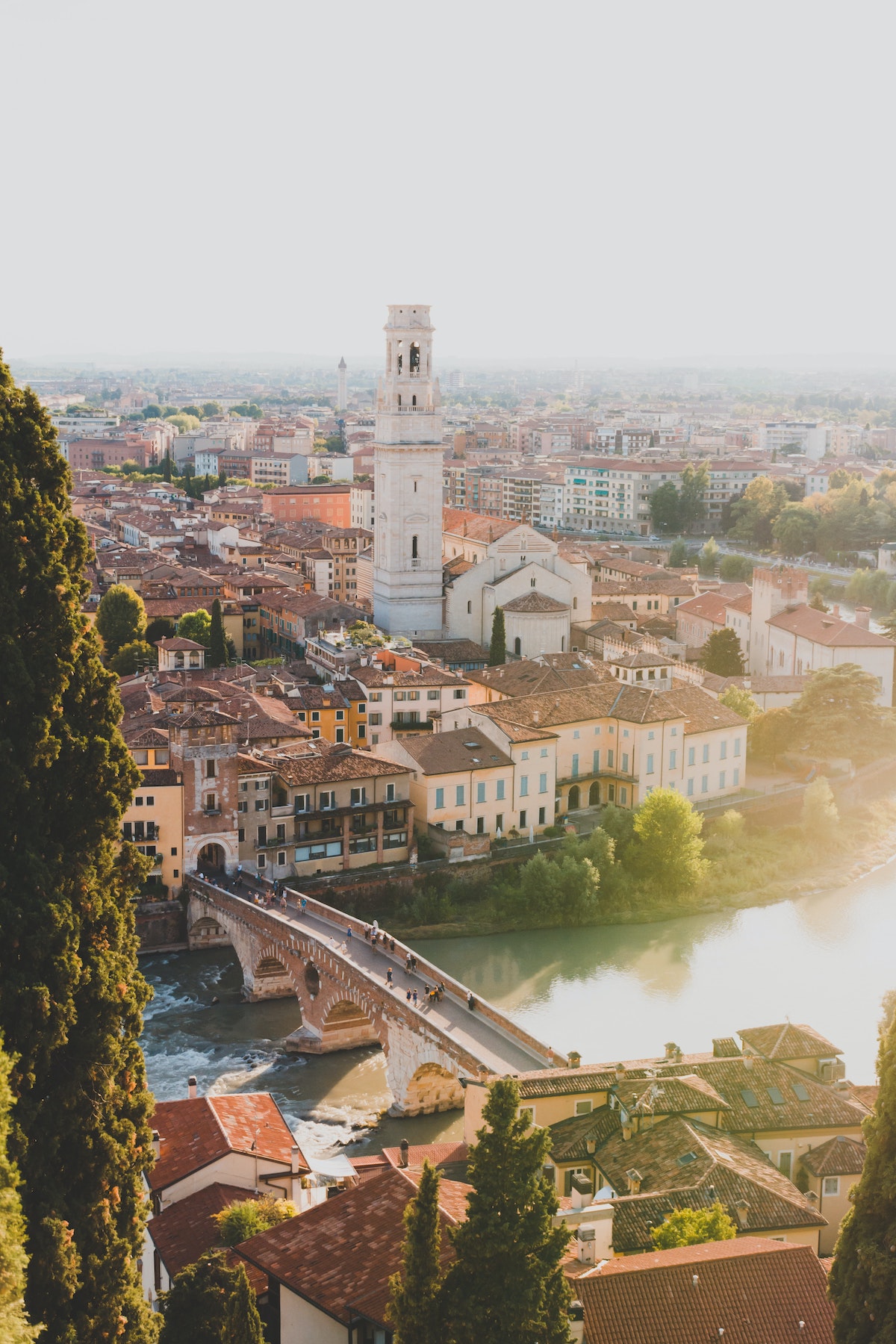 But which cities rival Venice in history and beauty? If you know the right destinations, it won't be difficult to enjoy some art (and delicious food) just a brief ride away. From Padua to Florence, check out our top picks for day trips from Venice.
Treviso
Treviso makes a great day trip from Venice for foodies. The city is renowned for its radicchio trevigiano (red chicory) and Prosecco di Valdobbiadene. You don't need to find the finest restaurant to enjoy these, either. In Treviso, every osteria can satisfy your Italian food cravings. 
Gelato lovers will also be thrilled to discover that Treviso boasts some of the best gelato in Venice. Top contenders include Dassie Vero Gelato Artigiano, a gelateria that never ceases to experiment with its flavors (they even have a whole line of gin-based gelatos), and Il Re del Gelato (Via Roma, 13), which delights guests with their mini cups and cones.
While you eat your way through Treviso, the city will also win your heart with romantic porches, exceptional architecture, and charming views of the river flowing through the city.
Every tiny corner of Treviso is filled with the North Italian spirit. Make sure to stop by the Fontana delle Tette, a signature landmark of the city. Finally, no day trip to Treviso would be complete without visiting Palazzo del Trecento to experience a bit of history.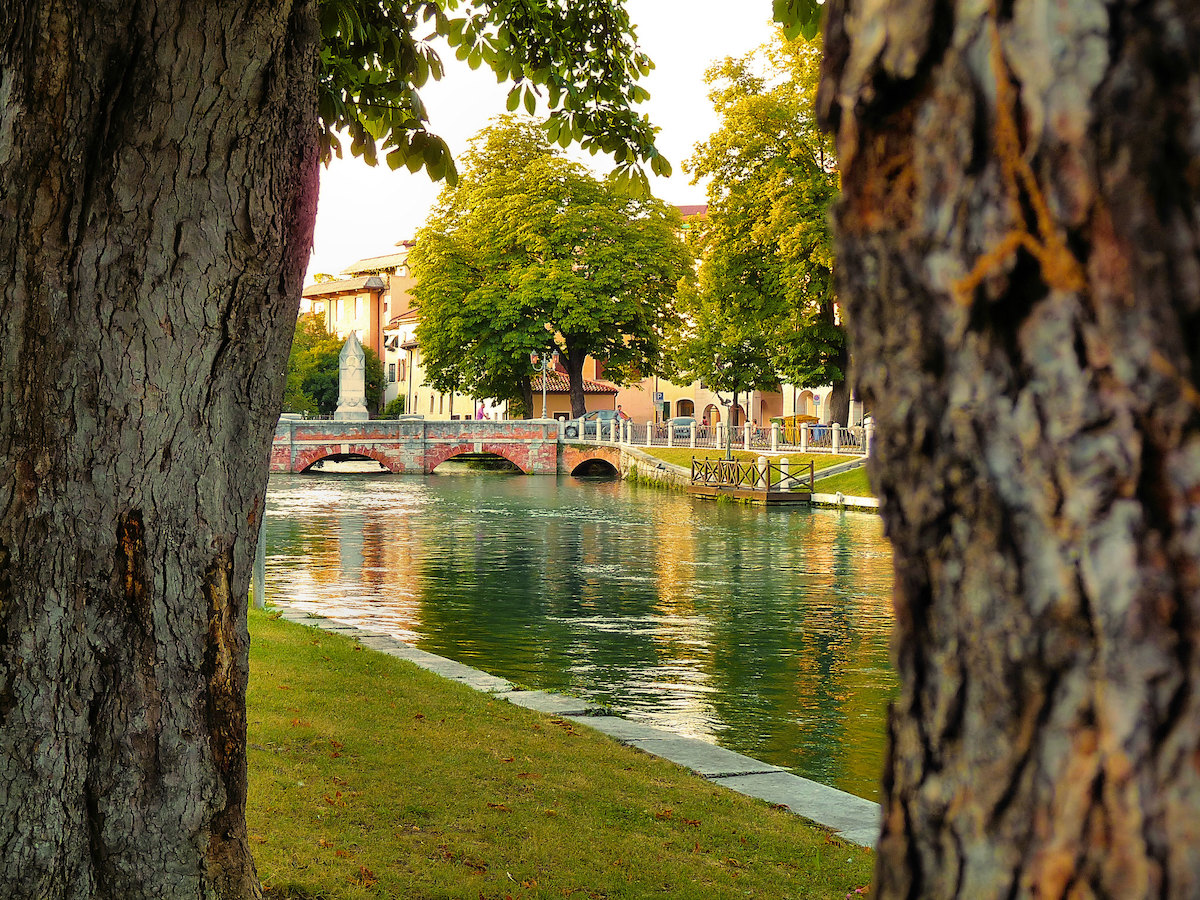 Padua
If you enjoy a young, dynamic city, then Padua makes the perfect Venice day trip. One of the most important Italian universities is here, so the whole city is filled with young voices and crazy hairstyles. You can reach the city by train from Venice in just 40 minutes, making it one of the easiest day trips from Venice.
Padua (or Padova, in Italian) is an ancient city with cobblestones, rich history, and infinite charm. A must-see is certainly the Cappella degli Scrovegni, Giotto's masterpiece. The small chapel is completely covered in frescoes from the fourteenth century. Remember to book your visit in advance!
Other essentials during a Padua day trip from Venice:
Strolling to the iconic Prato della Valle, one of the biggest squares in Europe.
Savoring the city vibes between Piazza dell'Orologio and Piazza Duomo, while enjoying an espresso and pastry at Pasticceria Tadiotto
Sipping a Spritz in Piazza dei Signori.
Then, trying another Spritz in the Jewish ghetto district. (You'll find some Venetian bacari here, too!)
And finally, having your last Spritz at Caffè Pedrocchi, where you can enjoy perfect neoclassical architecture while taking your aesthetic Instagram pictures to the next level.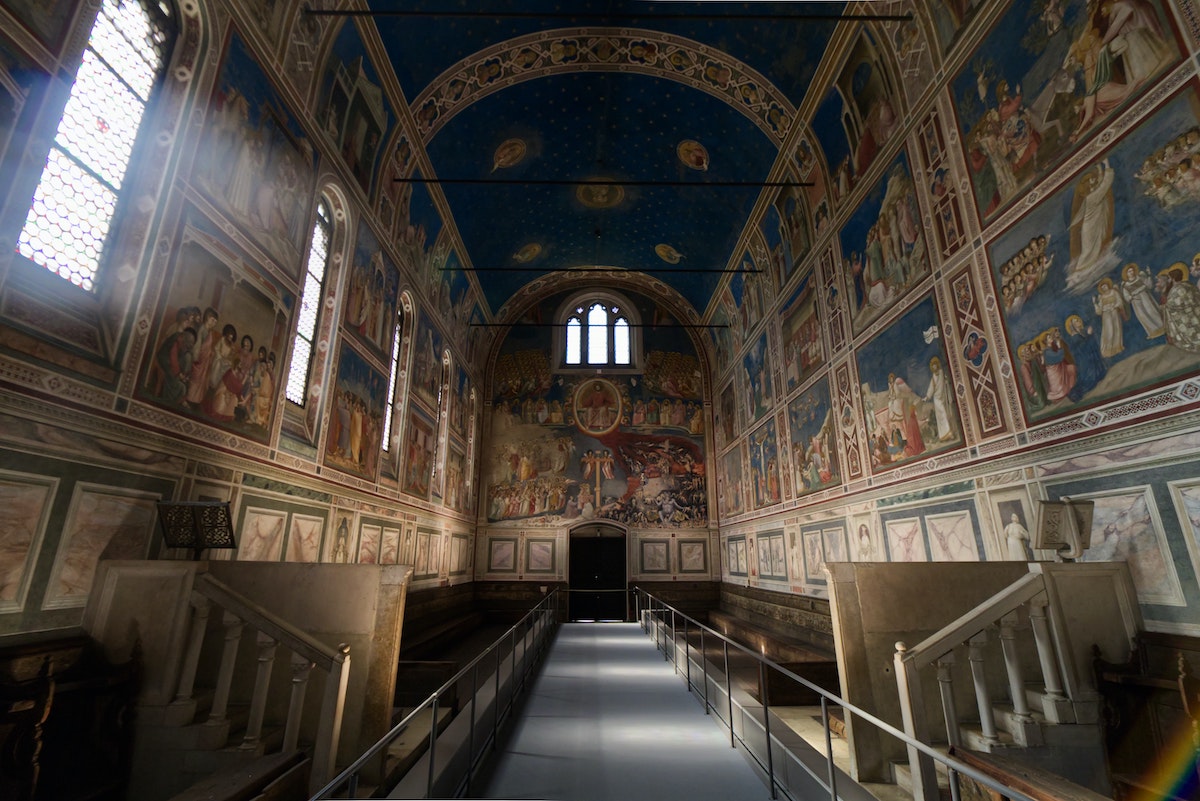 Verona
If you came to Venice mainly for its romantic allure, then you'll find that Verona is a perfect match. It was the city of Romeo and Juliet, after all!
If you're traveling with your sweetheart, you need to visit Juliet's House and Museum. Who can't imagine the two lovers swearing upon the moon on the little balcony? Through the years, many lovers have left their declarations on the walls of the little courtyard, and we invite you to do the same.
But Verona is also known for its Arena, a Roman amphitheater that has survived the centuries and still maintains all its magnificence. Even today, the Arena di Verona hosts many musical events, with a rich opera season and even pop music. If you enjoy live music, going here is certainly a must!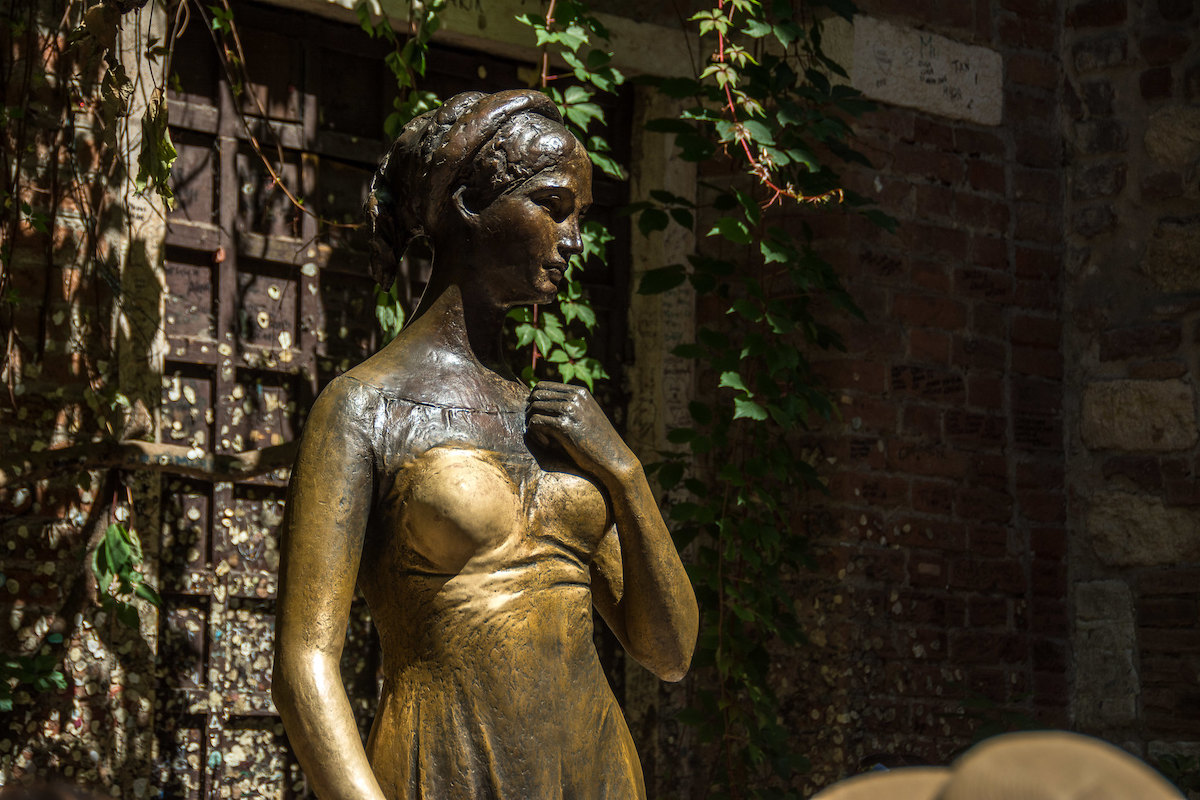 Florence
If you plan to stay in Italy only for a few days, you can't miss the city of Renaissance! You can get to Florence in a little more than two hours on a high-speed train.
You'll find a completely different atmosphere and spirit, where the gruff attitude of the North is replaced by witty and spirited Florentine jokes. Even the cuisine is different: Fiorentina steak replaces seafood, and your prosecco is swapped with Bolgheri wine.
Surprised? The change in atmosphere and mood is part of the fun of traveling through Italy. When it comes to day trips from Venice, you're spoiled for choice!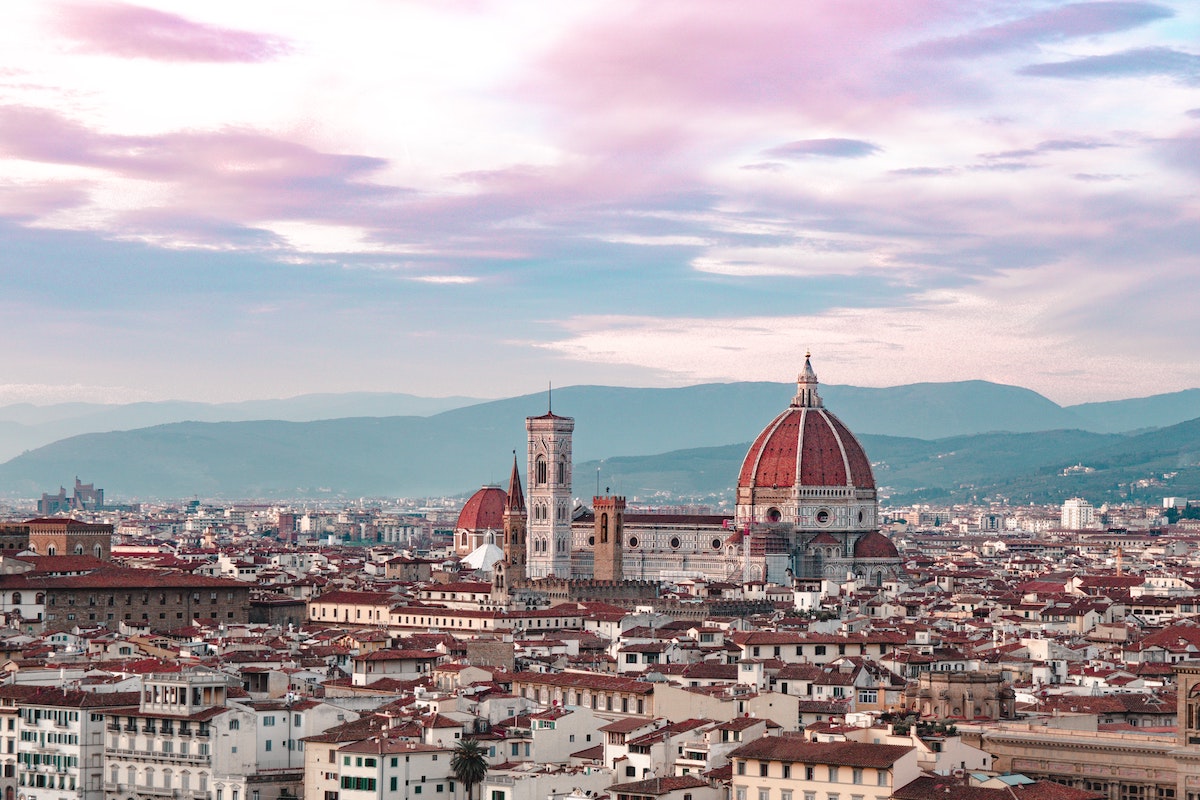 Heading to Florence? Make the most of your trip by joining our local experts for a food or walking tour!
Palladian Villas
If you're lucky enough to travel by car, you have the chance to discover some incredible hidden gems nestled in the Venetian countryside around Vicenza and Padua. One must-see? The Palladian Villas, the countryside residence of the Venetian nobility.
These villas were built by the architect Andrea Palladio, the sixteenth-century brightest star in the architecture world. Here, you can find delicate frescoes, winding labyrinths, and unique stories.
Some of our favorite villas include:
Villa La Rotonda: The most famous Palladian Villa, it's the first example of Villa Tempio (villa-temple), that combines a circular and square floor plan.
Villa Contarini: One of the biggest villas ever built. Don't miss the beautiful Sala delle conchiglie, a room decorated entirely with seashells.
Villa Barbaro. This villa is striking not only for its architecture, but also for its paintings. The walls are painted by one of the prominent Venetian painters of all time, Paolo Veronese.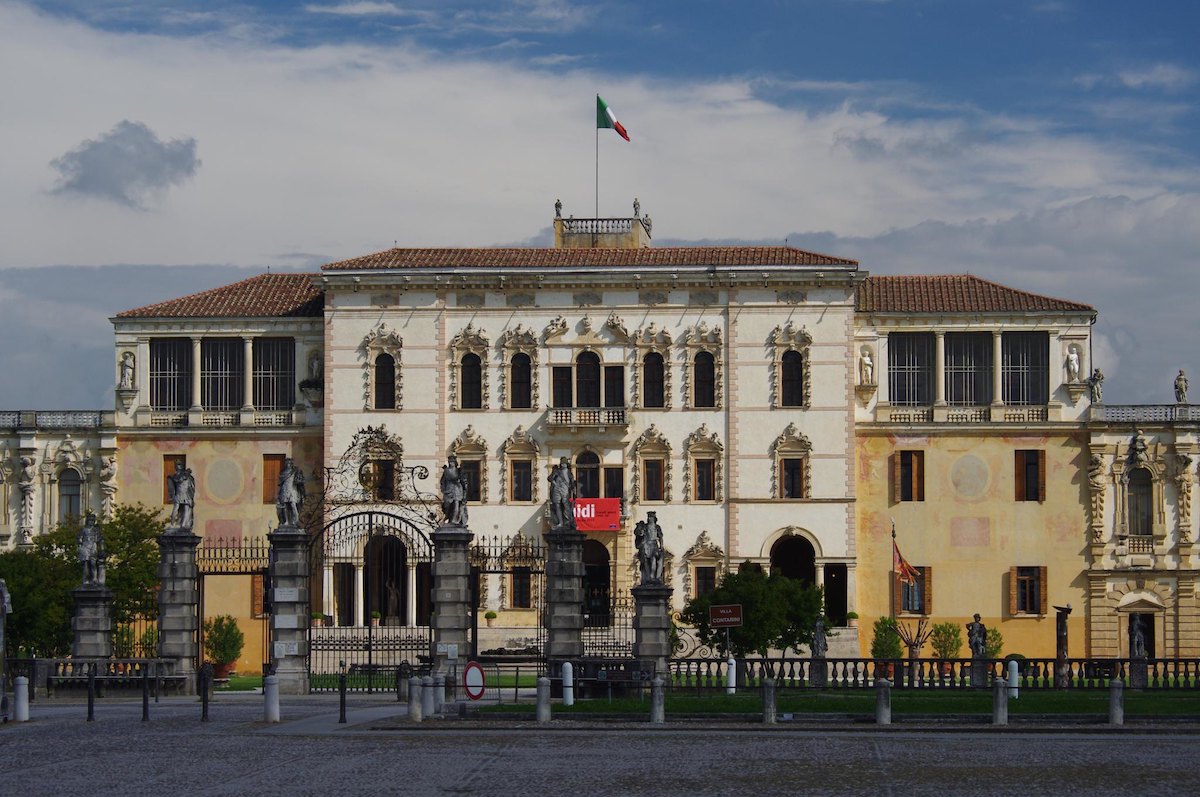 Want to take a day trip within the Floating City? Journey to Venice's outer islands – Murano and Burano – by private boat on our Premium Lagoon Excursion: Murano Glass, Burano & Wine tour! Along the way, we'll indulge in a VIP-level wine tasting at a secluded vineyard and experience a private glassmaking demonstration without the crowds.
Eliana Ferrari doesn't like to stay put. She's traveled all around Europe, excited by every encounter with people, food, and art. How did she end up in Florence? She fell in love: with the magnificence of every corner, with Bolgheri wine, and with the famous Florentine wit (one Florentine's in particular!).