Wine, history, culture—Bordeaux has it all. A haven for ex-Parisians and an inspiration for artists, there's a reason why someone like Mary Higgins Clark once declared Bordeaux as a "very beautiful place to start a beautiful story."
While Bordeaux has its own unique charm, it's refreshing to escape the city every so often for a change of surroundings. That's where day trips from Bordeaux come in handy. The destination? Vacation!
Due to Bordeaux's location in the southwestern part of France, you have plenty of great options for day trips, accessible via car or public transportation.
So let's get going and explore the best day trips from Bordeaux.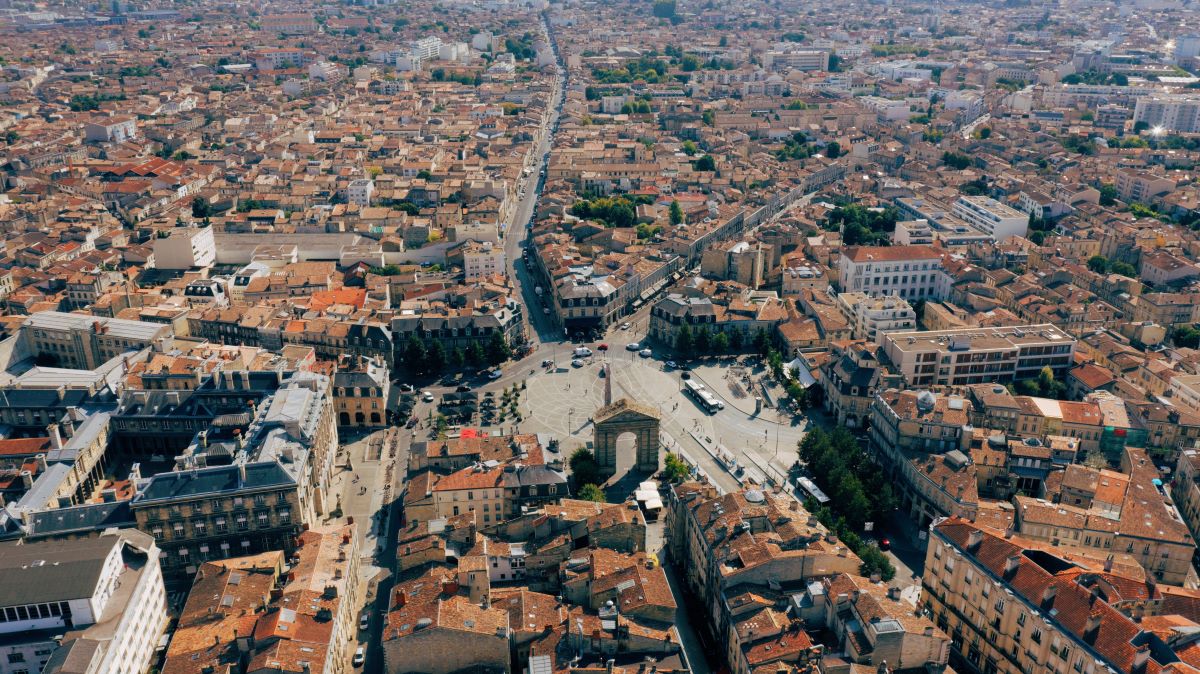 Arcachon
If you've heard of Bordeaux, then you've probably also heard of Arcachon at least once. Nicknamed the "French Hamptons," this seaside town remains one of the most popular day trips from Bordeaux year after year.
Known for its vibrant architectural designs and opulent villas, Arcachon boasts unique beaches nestled between the ocean and lush forests. A main highlight is the Bassin d'Arcachon, which is akin to a large coastal lagoon or bay, and home to a unique ecosystem, including sand dunes, oyster beds, and wetlands. Here, visitors can enjoy outdoor activities like boating, fishing, and birdwatching (and soak up the consistently sunny weather!).

Getting there: Arcachon is located approximately one hour away from Bordeaux by car, and is also conveniently accessible via train at Gare Saint-Jean (in about the same amount of time).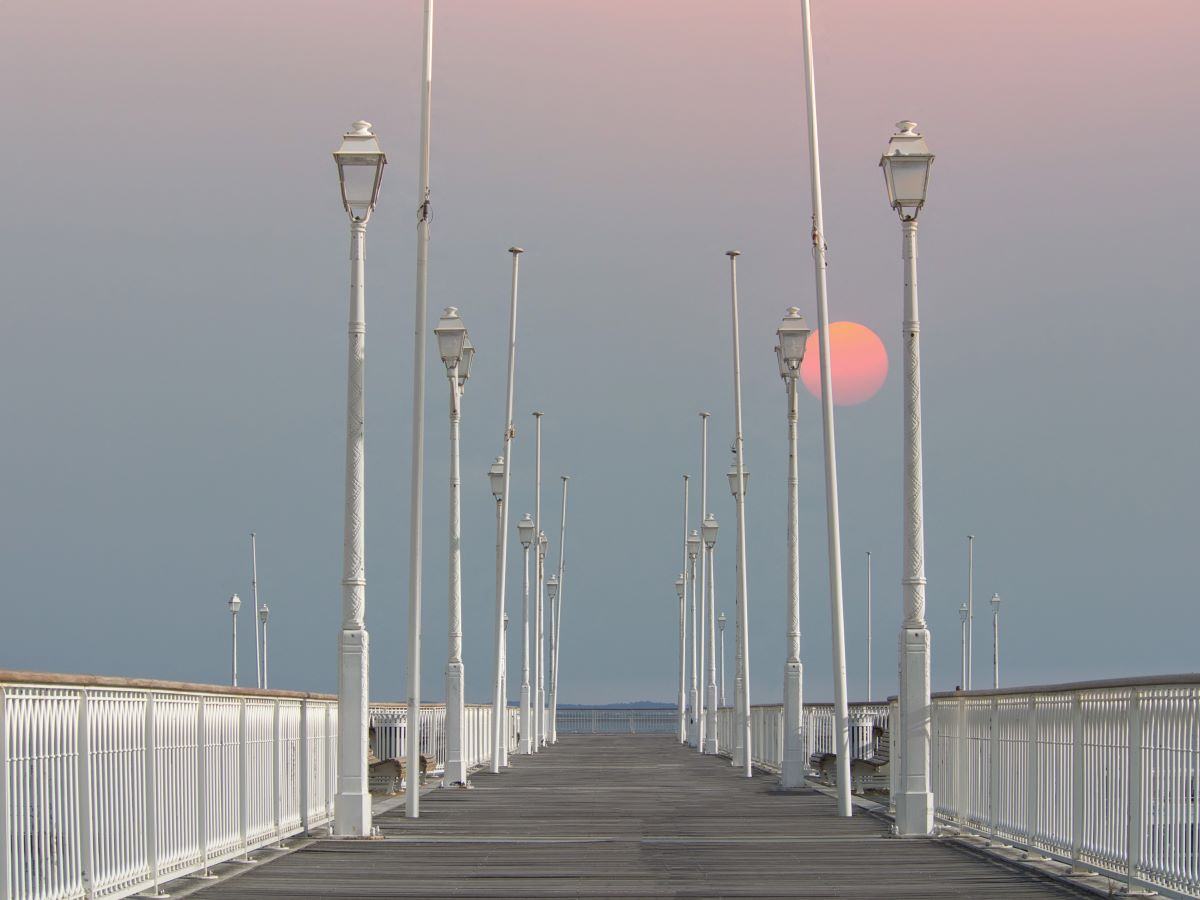 La Pointe du Cap Ferret
If you're in Arcachon, a visit to the iconic lighthouse overlooking the bay is a must-do.
Belonging to Le Cap-Ferret, it's one of the top monuments of the region—and for good reason.
After climbing all 258 steps to the top, you'll be well-rewarded with stunning views of Arcachon Bay including oyster beds and Bird's Island (known as "Île aux Oiseaux" in French).
Here, you'll also find beaches like no others with a view on the Dune du Pilat (see below). We recommend making your way to picturesque villages such as Piraillan ou Le Canon where you can taste some fresh oysters of the day, straight from the oyster farmer.
We suggest going there in the morning to cover as much ground as possible without rushing. But don't be surprised if you wind up wanting to stay through the evening to enjoy the sunset from the beach with oysters in one hand, a glass of white wine in the other. Sounds like a perfect day to us!
Getting there: You can reach La Pointe du Cap Ferret in about 1 hour and 15 minutes by car, or approximately 2 hours by a combination of train and ferry.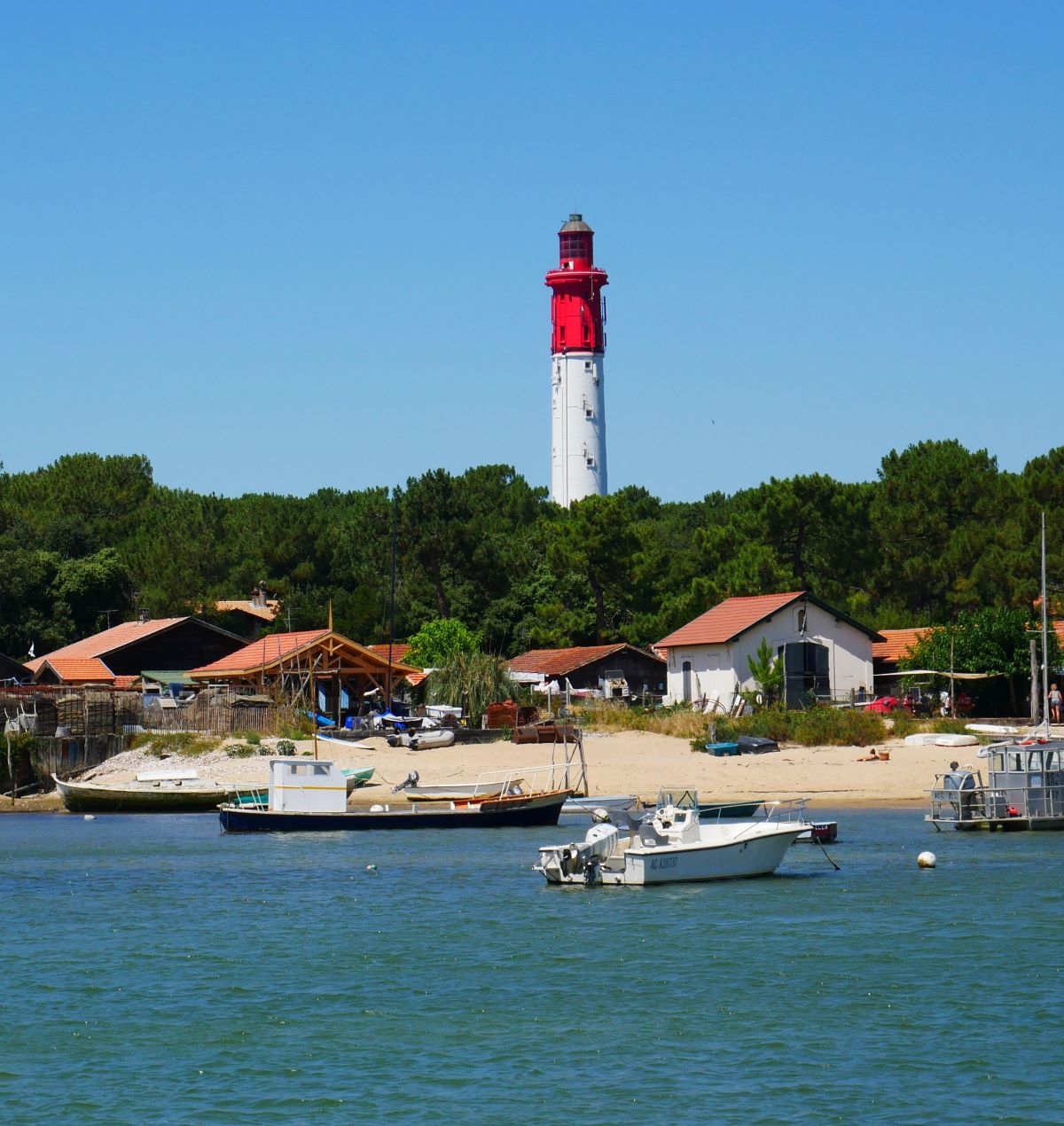 La Dune du Pilat
Just south of Arcachon is another place that can't be missed: La Dune du Pilat.
La Dune du Pilat is 110 meters (approx. 360 feet) high, and one of the highest dunes in Europe that offers an incredible view of the bay.
This ancient dune, formed through five phases over 4,000 years, is a bit of a challenge to get up, but the stunning panoramic view below makes the effort entirely worthwhile.
With the horizon stretching over sea, the dunes seemingly floating in the distance, and the tall pine trees surrounding you (with not many other people around)—there's truly nothing like it! La Dune du Pilat is also the perfect place to catch a gorgeous sunset.
Getting there: If you're already in Arcachon, you can make your way to La Dune by car in just about 15 minutes, or by bike in 30 minutes. If you're leaving from Bordeaux, it's an easy one hour drive.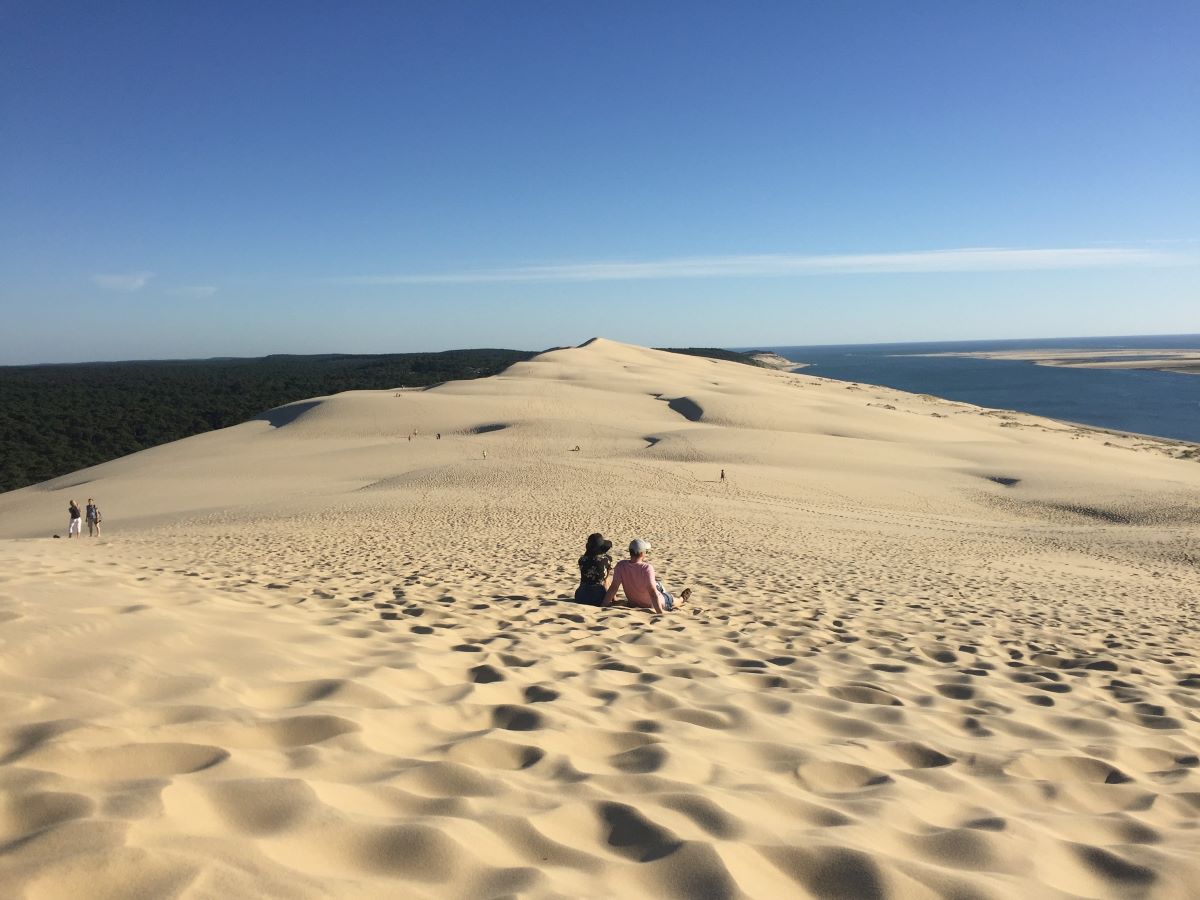 Saint-Émilion
Most wine enthusiasts visiting Bordeaux are familiar with the Saint-Émilion name.
But have you ever wandered through the narrow and labyrinthic streets of the medieval town? If you haven't, we highly recommend making the journey to this charming little place.
Registered at the UNESCO for its unique cultural landscape, Saint-Émilion is home to many surprises, starting with its cloister and monolithic church. Wandering around in this little maze of a town will feel like traveling back in time.
The best part is that you don't have to choose between tasting some wine and discovering some culture—you can do both! Climb the 196 steps to the bell tower to admire the stunning view of Saint-Émilion and the wine country surrounding it. Then, head to the nearest castles like Château Guadet to check out their vineyards (and maybe get one or two bottles of wine to bring back home with you…)
Another great way to spend the day here is to join a private Bordeaux wine experience, which includes tastings at three family-run wineries, a local lunch, and a guided stroll through UNESCO-listed Saint-Emilion. It's a must for wine enthusiasts!
Getting there: You can reach Saint-Émilion by train in just over an hour (one transfer), or by car in about 45 minutes.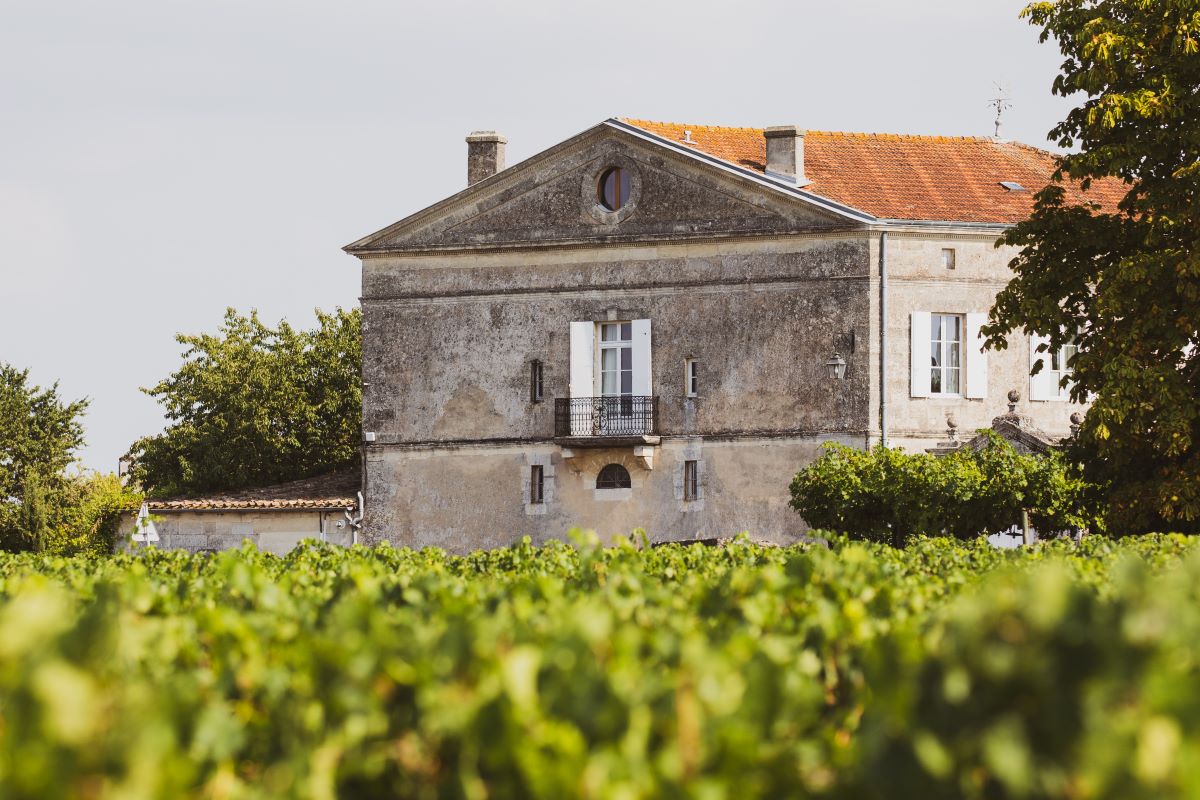 Citadelle de Blaye (Citadel Of Blaye)
This one is a treat for history enthusiasts. Listed as a UNESCO World Heritage site, Citadelle de Blaye stands as a remarkable symbol of the Gironde region. Offering a plethora of captivating tales, the Citadelle leaves a lasting impression you won't soon forget about.
With origins in the 17th century, this impressive fortress is the original work of the famous war architect Vauban. The monument has quite a history, serving as once a jail to Eleanor of Aquitaine, and an ancient convent for nuns.

Citadelle de Blaye is not just a historical marvel; it also features a charming adjacent village that transports you to what feels like another time and place entirely. Stroll through the medieval streets and explore the craftsmanship of local artisans and the offerings of quaint shops.

Getting there: You'll need a car as there aren't trains or buses that connect Bordeaux and Citadelle de Blaye. The ride isn't that bad though, taking just a little over an hour.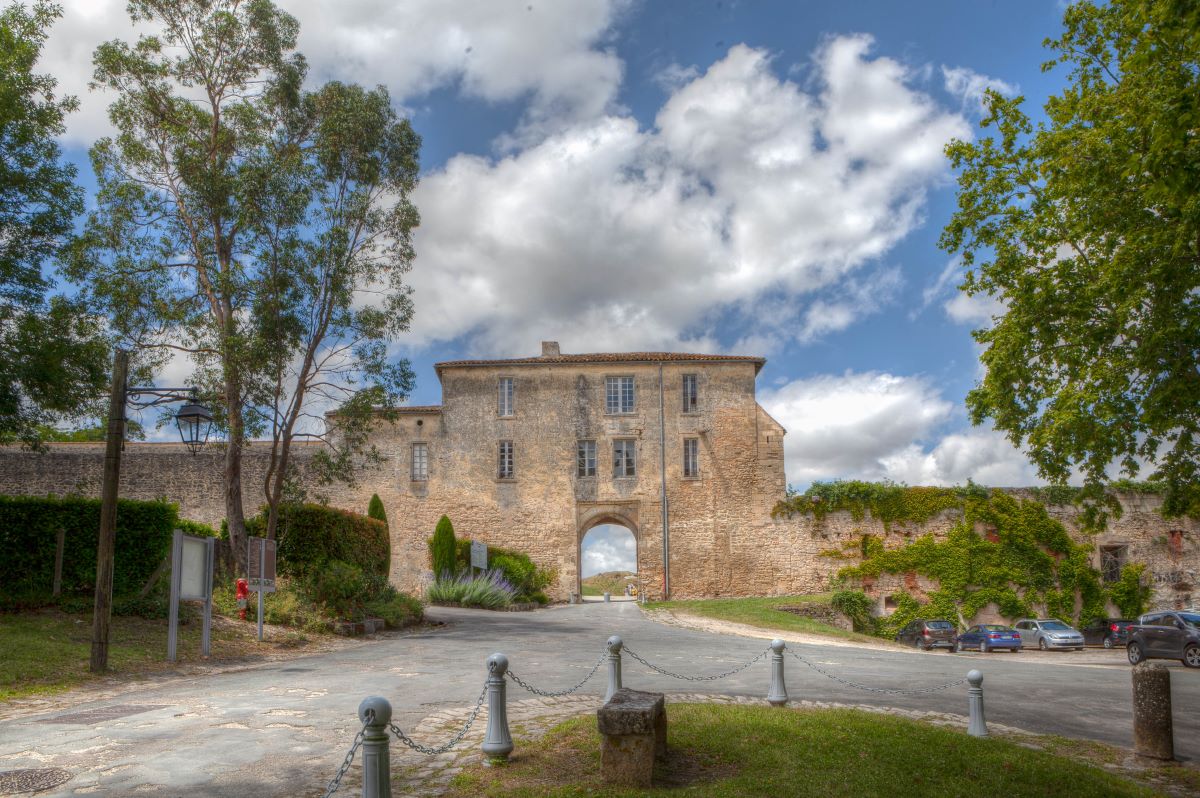 Lacanau
Lacanau is the definition of paradise itself, and a legendary spot for surfers.
If you're in the mood to relax and appreciate the simple things, then Lacanau is the perfect spot for a day away from the city.

Surrounded by pines and some farniente vibes (the mood of relaxing, or "doing nothing serious") in the air, why not sign up for a stand-up paddle session or something more adventurous, like wakeboarding? Or, opt for a simple swim or walk in the woods.
Whatever you fancy doing, Lacanau has something for everyone: from riding horses to biking, to water activities, you can choose to do several activities…or simply nothing! After all, that's what holidays are for, right?
Getting there: Lacanau is only accessible by car, and you can arrive in a little over an hour.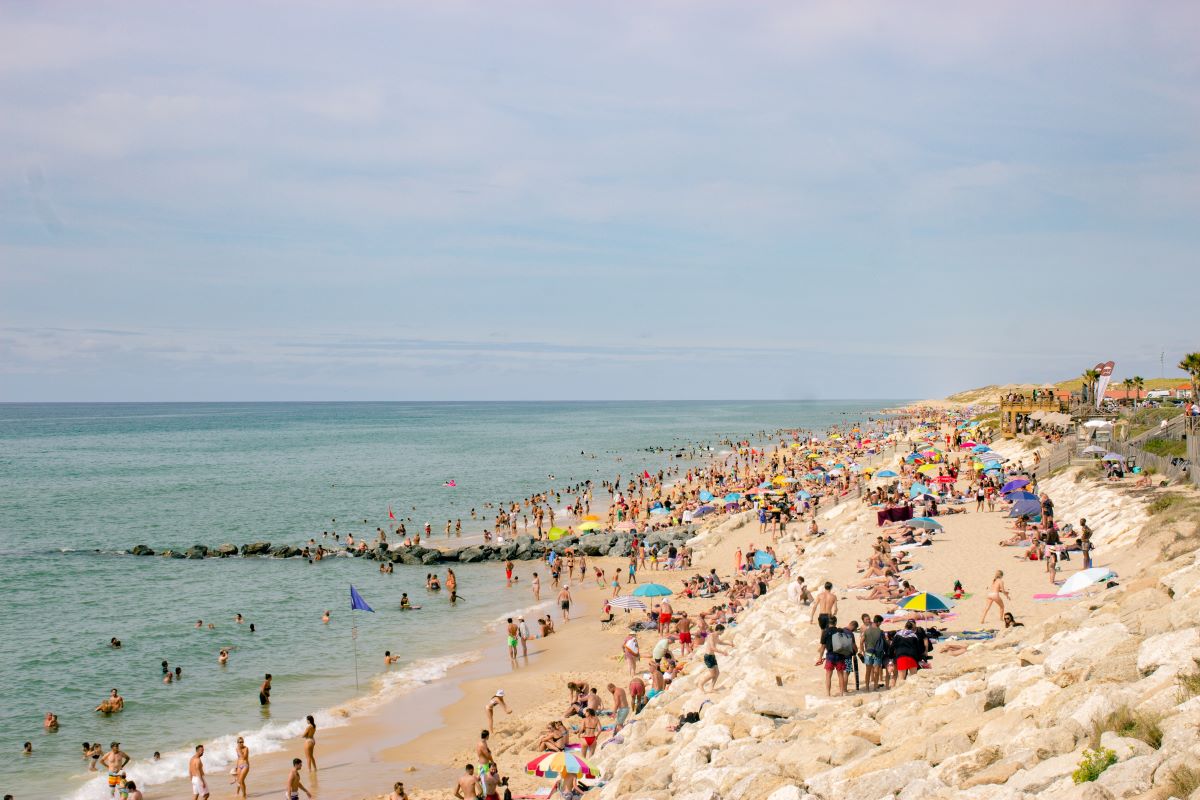 Teich Bird Reserve
Teich Bird Reserve is one of the day trips from Bordeaux that's perfect for animal and nature lovers.
It offers an ideal blend of immersive nature exploration and birdwatching, accessible solely by foot. Along a scenic 6 km (3.7 miles) looped trail, journey through swamps, woodlands, and lagoons to observe a diverse array of wild bird species.
With four strategically placed observation points along the route, take your time to spot and have a closer look at the area's unique birds.
You can choose to go on a self-guided walk or book a private tour to get some insights about birds and their life conditions. A visit to the reserve is both an interesting way to introduce children to wilderness and something adults will be fascinated by, too. All in all, it's a great daytime activity that's suitable for all ages.
Getting there: The reserve is accessible in under an hour from Bordeaux via train or by car in just about an hour.
If you're a wine lover, don't miss a private Bordeaux wine experience in the picturesque town of Saint-Emilion. Enjoy tastings at three family-run wineries, a local lunch, and getting to know more about this UNESCO-listed city. When it comes to perfect day trips from Bordeaux, this one is at the top of our list. Join us!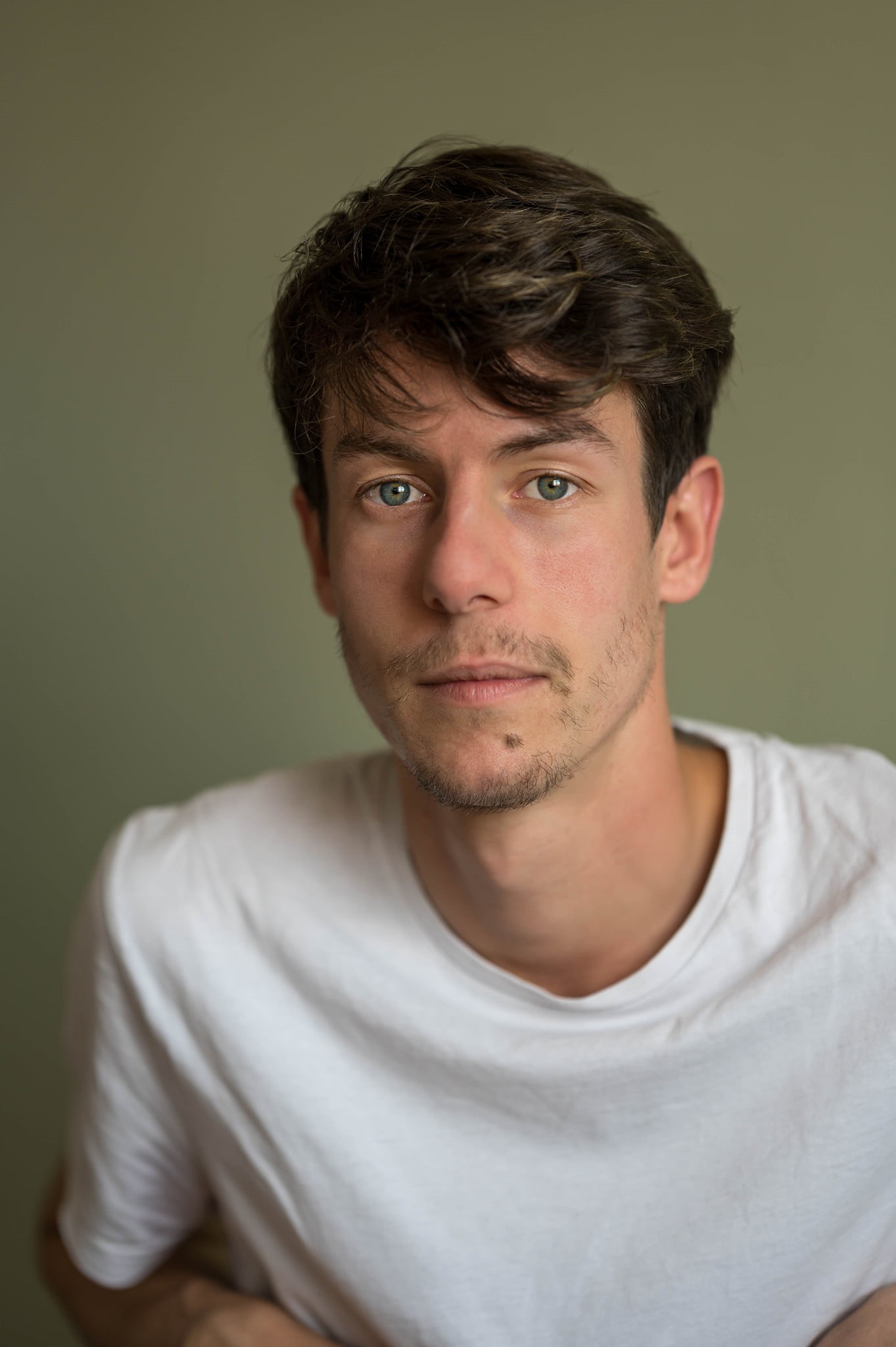 Jonathan and Bordeaux – a true love story! Arriving in 2021, Jonathan found his perfect match for food and cultural research. His natural drive to search for and recommend the good spots naturally led him to become one of Devour's Tour Guides. Directing short-films in his free time, Jonathan is also a true foodie who loves to share insider's tips.