Crema catalana is Europe's lesser-known custard dessert, and we're here to make sure it gets the credit it deserves!
It's easy to compare crema catalana and its French counterpart, creme brûlée. Both are quite similar to one another, but with some notable differences. And then there's the matter of their origins—to this day, people still debate about who came up with it first!
But we'll get to that. No matter whose version of the story you believe, this crema catalana recipe is sure to brighten your day.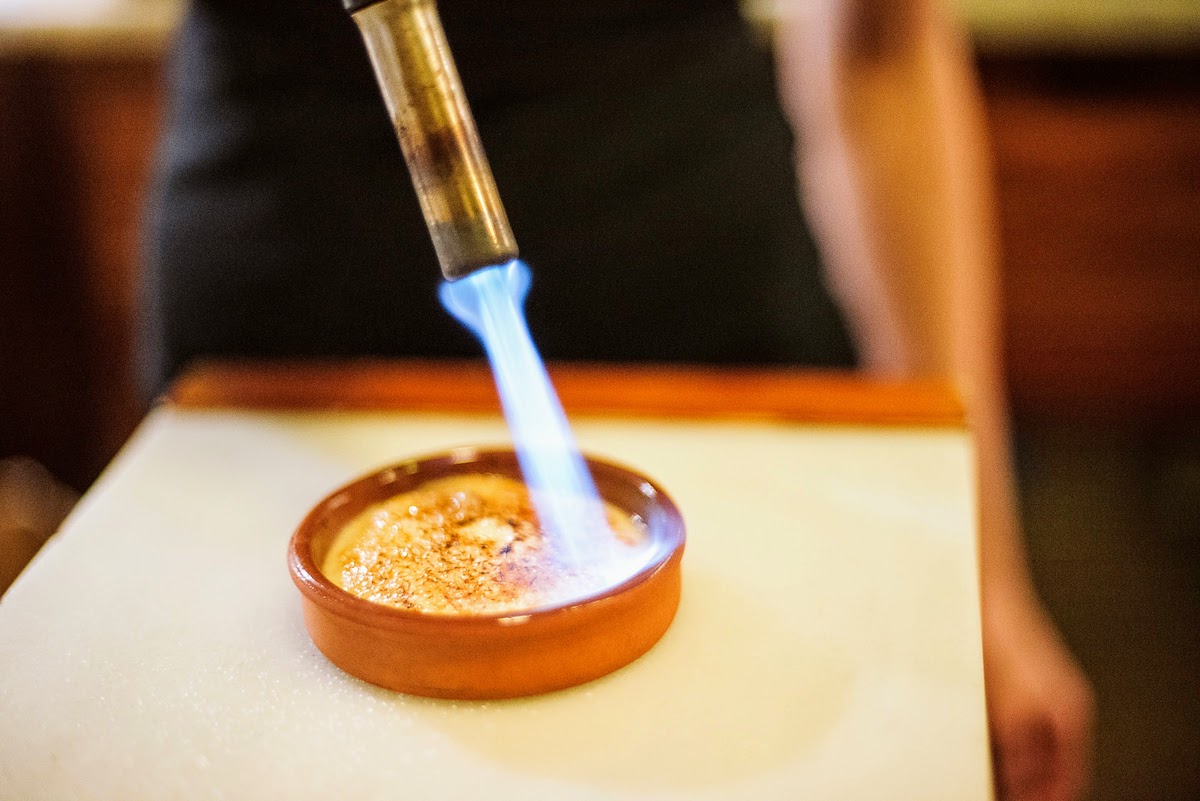 The origins of the crema catalana recipe (and how it's different from crème brûlée)
Crema catalana is the oldest custard dessert in Europe. Historians have found recipes dating back to the 14th century in Catalan cookbooks! On the other hand, creme brûlée didn't make an appearance until the 17th century. If you ask us, the proof is in the pudding (or the custard).
While both desserts are similar in that they consist of deliciously creamy custard with a caramelized top served in a ramekin, there are a few key differences between crema catalana and crème brûlée.
Crema catalana is made with milk, whereas crème brûlée uses cream.
Crema catalana features the flavors of lemon and cinnamon, and crème brûlée does not.
You need a hot water bath to make crème brûlée, but not crema catalana—so the latter is arguably easier!
But we didn't come here to debate history or cooking methods. We came here to talk about this incredibly good crema catalana recipe. Refreshing citrus-infused creaminess with a hint of cinnamon and that crunchy layer of burned sugar—it's no wonder why this Catalan classic has earned its place on dessert menus throughout Spain.
Our crema catalana recipe comes from our friends at Bodega La Palma, home to (in our humble opinion!) the best version of this dish in Barcelona. We hope you love it just as much as we do!
Crema catalana recipe
Serves 4
Ingredients
250 ml (1 cup) whole milk
4 tablespoons whipping cream
¼ of a cinnamon stick
1 strip of lemon zest
1 strip of orange zest
3 egg yolks
50 grams (¼ cup) sugar
2 teaspoons cornstarch
Instructions
Pour the milk and cream into a large saucepan. Add the cinnamon, lemon zest, and citrus zest. Bring the mixture to a simmer over a low heat.
Meanwhile, add the egg yolks, sugar, and cornstarch into a large bowl and whisk until smooth.
Slowly strain the hot milk and cream into the egg yolk mixture. Whisk continuously to avoid scrambling the eggs.
Return the mixture to a clean pan and cook over medium heat for 10 minutes, whisking constantly, until thick and smooth.
Ladle the mixture into a heat-proof dish (ideally individual clay ramekins) and let cool.
Cover the top of the custard mixture with an even layer of sugar and use a blowtorch to caramelize the top. If you don't have a blowtorch, simply put the crema catalana under your oven's broiler for a few minutes.
Want to try crema catalana in Barcelona? Here are our picks for the best restaurants to try it!
Update notice: This blog post was updated on September 29, 2022.