If you're anything like us, your trip to Spain will likely center around eating. But no matter how much incredible Spanish food you try, be sure to save room for these typical desserts from Spain! (You can thank us later.)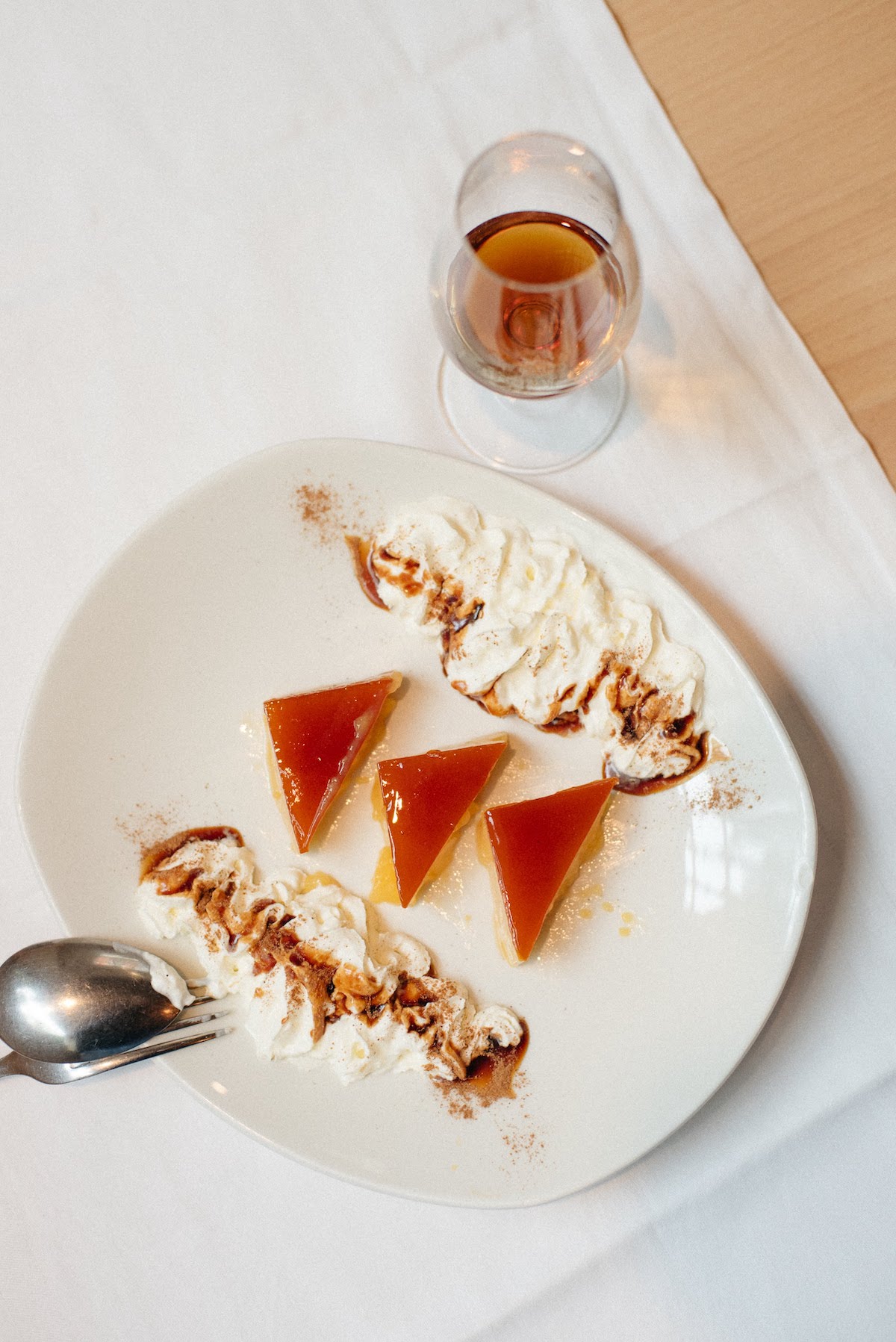 Spain may not be as famous for dessert as some of our other European counterparts, but you'll be pleasantly surprised by how many sweet treats Madrid has to offer. Here are some of our favorite desserts from Spain that you won't want to miss!
One delicious Spanish sweet you aren't going to find on this list? Churros! That's because we eat churros for breakfast or as a snack, but never for dessert.
Here's our list of the best churros in Madrid. Now, on to the desserts!
Leche Frita
Leche frita (literally "fried milk") is a Spanish sweet that is typical to northern Spain. The exact origin is unknown, as many regions claim to have invented the dish, but this recipe spread very quickly throughout the country!
To make leche frita, simply combine flour, eggs, milk and sugar into a custard-like dough. Then mold the mixture into rectangles and deep-fry it in olive oil, creating a perfectly crunchy exterior. Just before serving, finish it off with a sugar glaze and a dash of cinnamon. Yum!
Make it: Leche frita recipe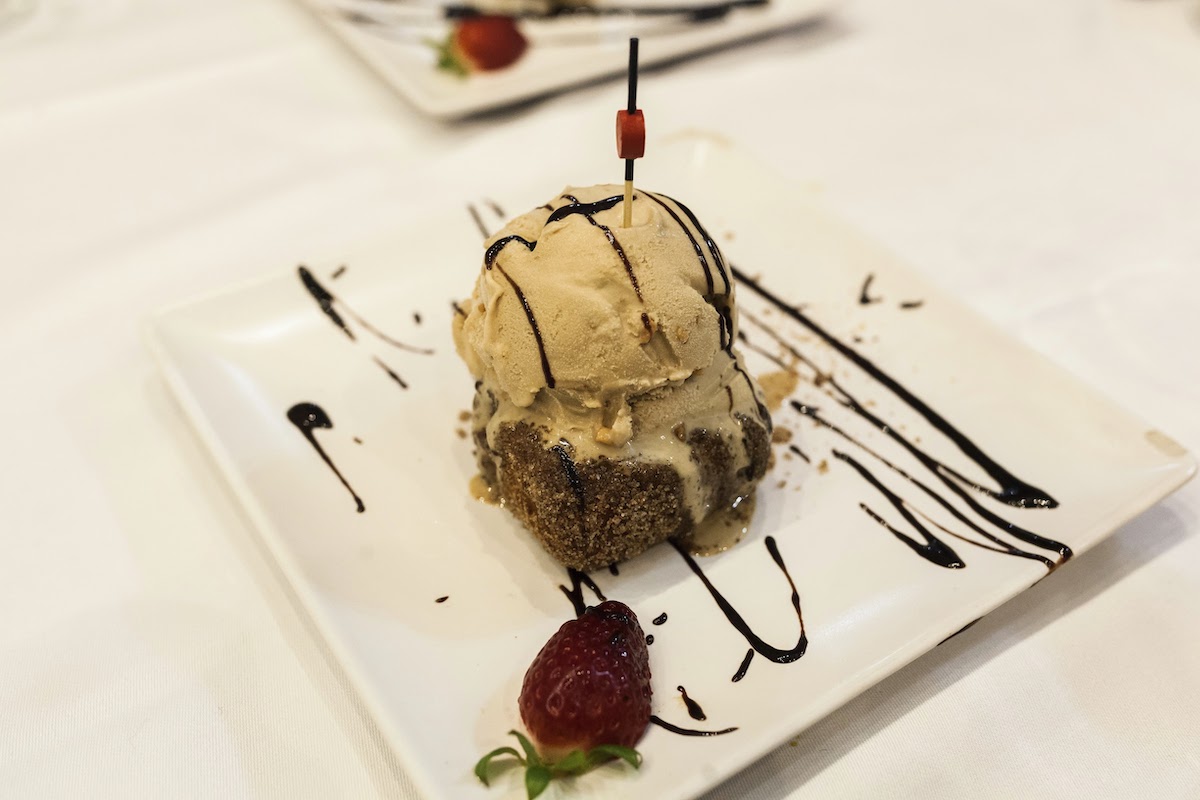 Bizcocho
Depending on which Spanish-speaking country you're in, bizcocho can refer to anything from pastries to cookies. However, here in Spain, when you see bizcocho on a dessert menu, you can expect a delicious sponge cake.
Many versions of this typical dessert from Spain use yogurt to help give them an irresistibly moist texture. You can find bizcochos in all sorts of flavors ranging from lemon to chocolate!
Make it: Spanish lemon yogurt cake (bizcocho de limón)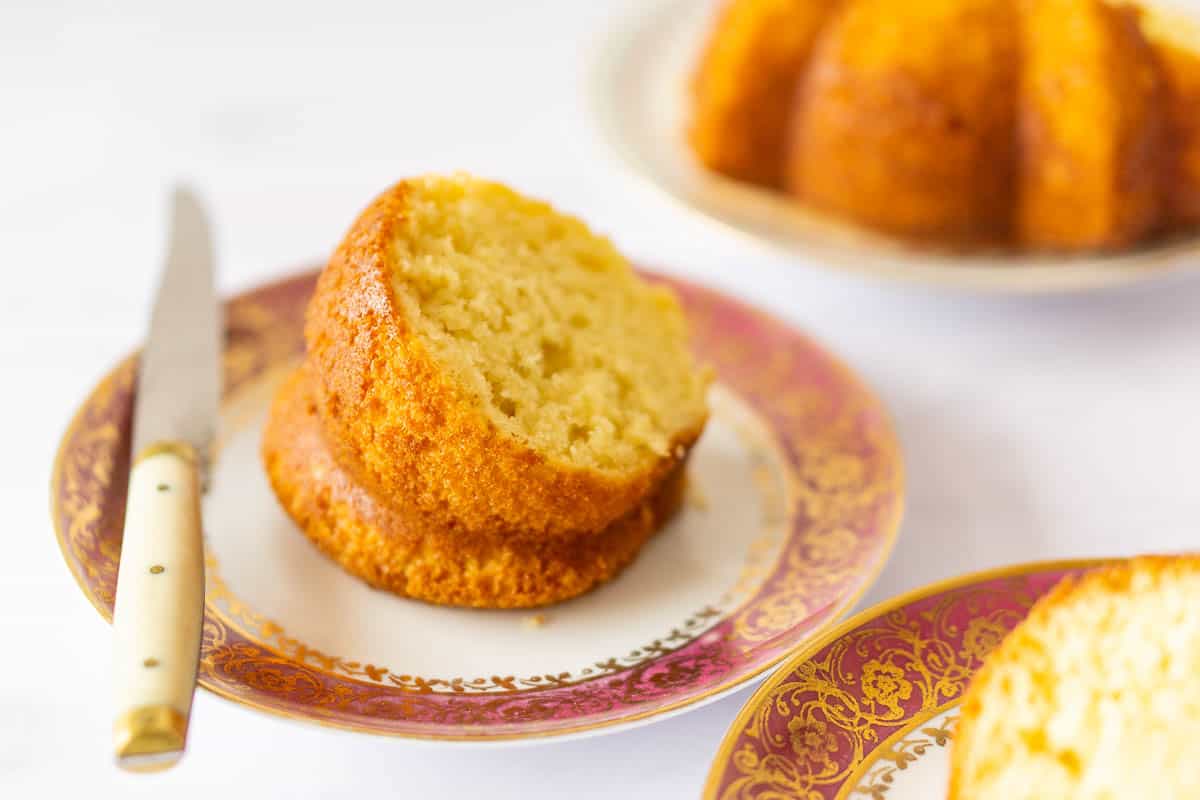 Torrijas
If you're a French toast fan, then torrijas are the best dessert from Spain for you! 
Stale brioche bread is soaked in sweetened milk and eggs, then fried in olive oil and dusted with cinnamon sugar. The end result is to die for, with a crispy outside and fluffy inside. Some versions even soak the torrijas in wine instead of milk, or drizzle them with honey for an extra punch of flavor.
Typically eaten during Lent and Easter Week, torrijas are a bit of a seasonal specialty. Lucky for us, many places are now starting to serve these tasty morsels year round!
Make it: Torrijas recipe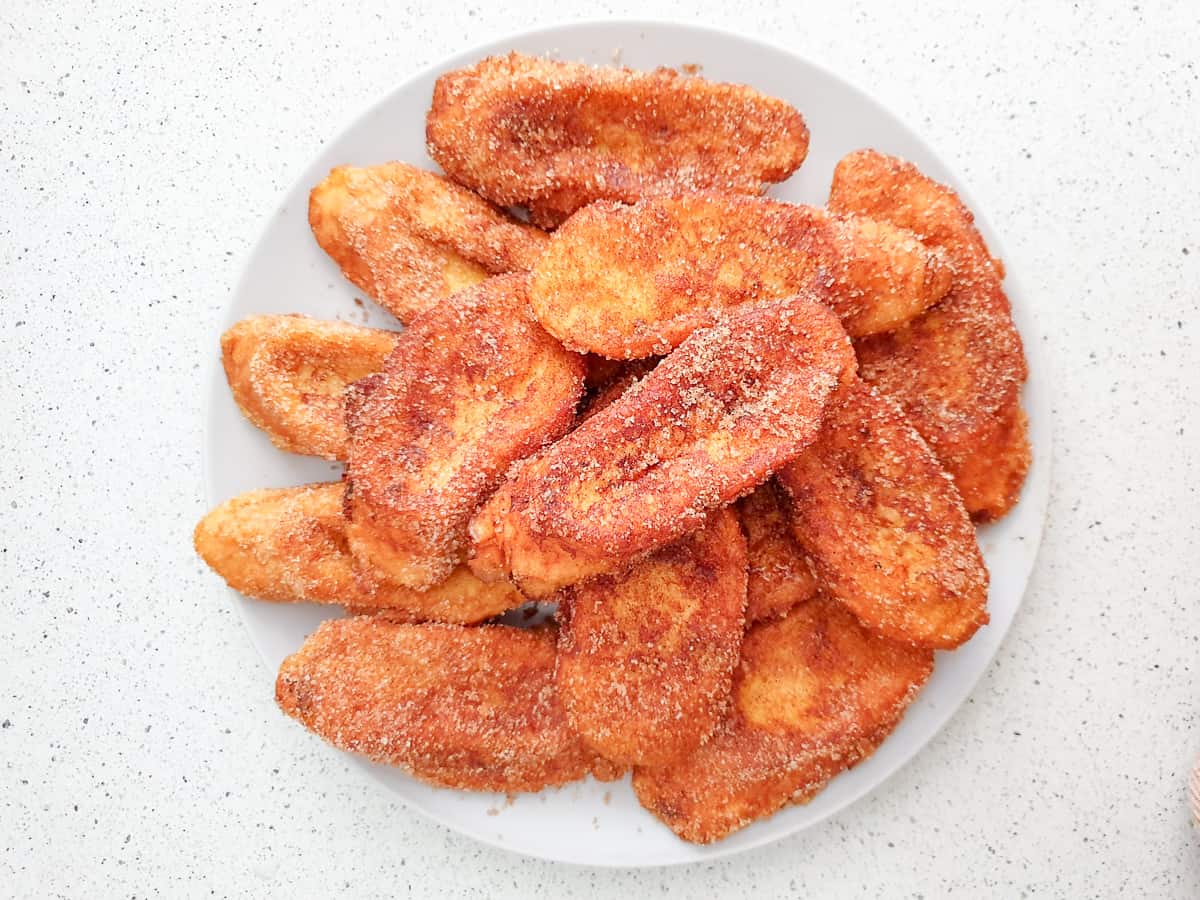 Flan
Spanish flan is a caramel pudding made from a simple mixture of milk, sugar and eggs. You'll see it served in almost every bar and restaurant in Madrid and beyond, making it the king of all desserts from Spain.
This rich, gelatinous dessert is placed into a metal mold and then cooked to perfection in a water bath (known in Spain as a baño María). Once the custard has set, it's turned upside down on a plate so that the sweet caramel sauce can drip down its sides.
Vanilla is the classic flavor, but you can find other variations like chocolate and even coconut! Our recommendation: try them all and discover your favorite.
Make it: Authentic Spanish flan recipe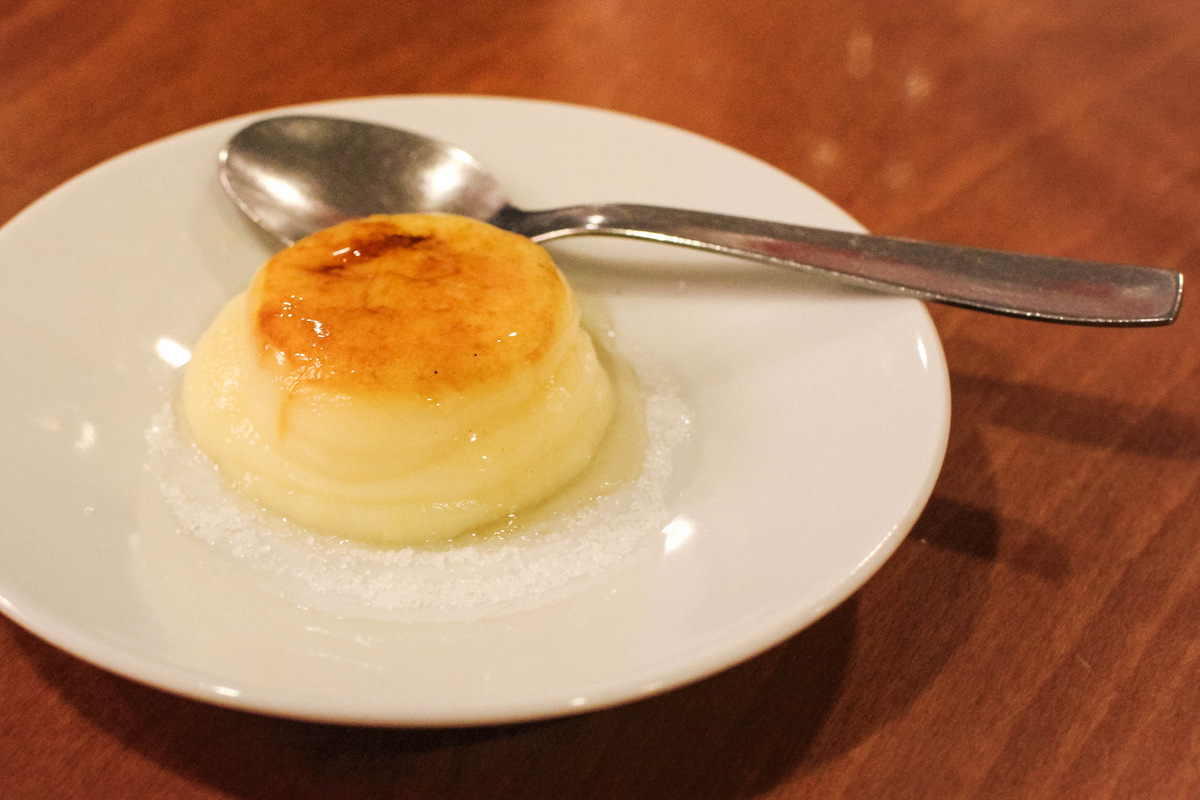 Tarta de Queso
Spanish cheesecake is lighter and fluffier than what you usually find in many other countries. Many of the best Spanish cheesecakes spotlight delicious regional cheeses. In Madrid, you can find cheesecakes made with everything from cured Manchego sheep cheese to creamy Payoyo goat cheese from the mountains of Cádiz.
However, that's not to say that there aren't incredible cheesecakes from Spain that just use good old cream cheese, either. In fact, perhaps the most famous—the Basque Country's iconic take on the dessert—is famous for its use of Philadephia!
Make it: Basque cheesecake recipe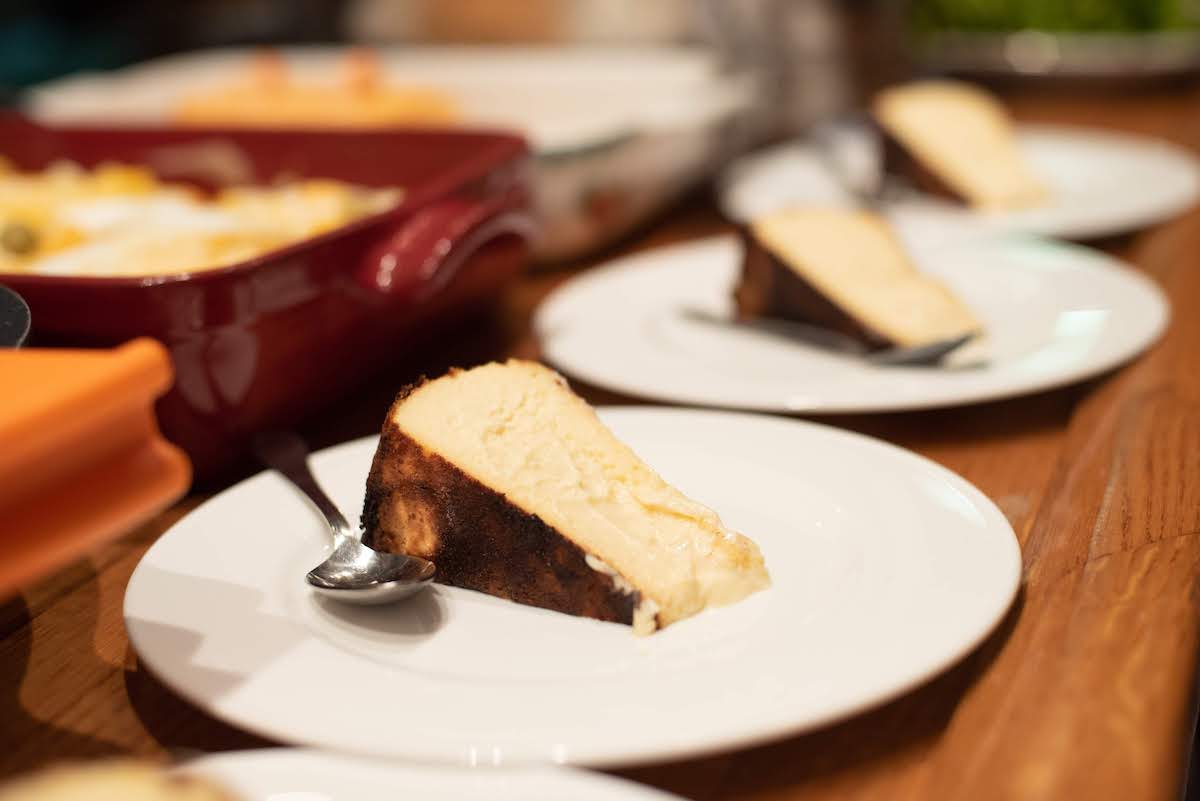 Natillas
Natillas is one of the most versatile and typical Spanish desserts. Nuns all across Europe made variations of this dish throughout history, but Spain has refined it into what it is today!
This custard dessert has a simple ingredient list of milk, sugar, vanilla and eggs. Many versions infuse cinnamon into the mixture, as well as other flavors such as chocolate, lemon and turrón, a Spanish candy popular at Christmastime.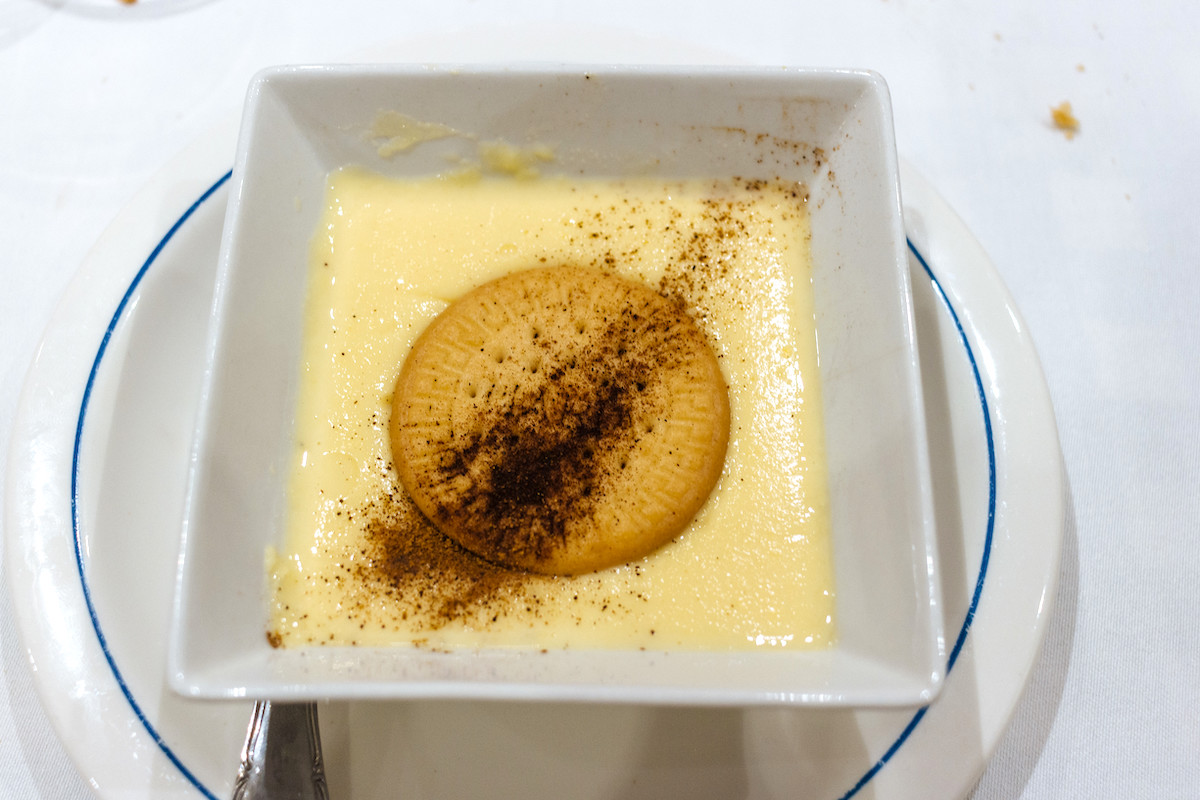 Roscón de Reyes
Another seasonal favorite, roscón de Reyes is the most typical dessert from Spain to eat on January 6 for El Día de los Reyes Magos (Three Kings' Day).
The roscón is a sweetened bread in a circular or oval shape. Some are plain; others are cut in half lengthwise and filled with whipped cream or chocolate. For the pièce de résistance, it's often covered with candied fruits to look like a bejeweled crown.
Just be careful while you eat—both a small figurine and a bean are traditionally hidden inside. If you find the figurine, you're the king for the day! If you find the bean, though, you have to pay for next year's cake!
Make it: Roscón de reyes recipe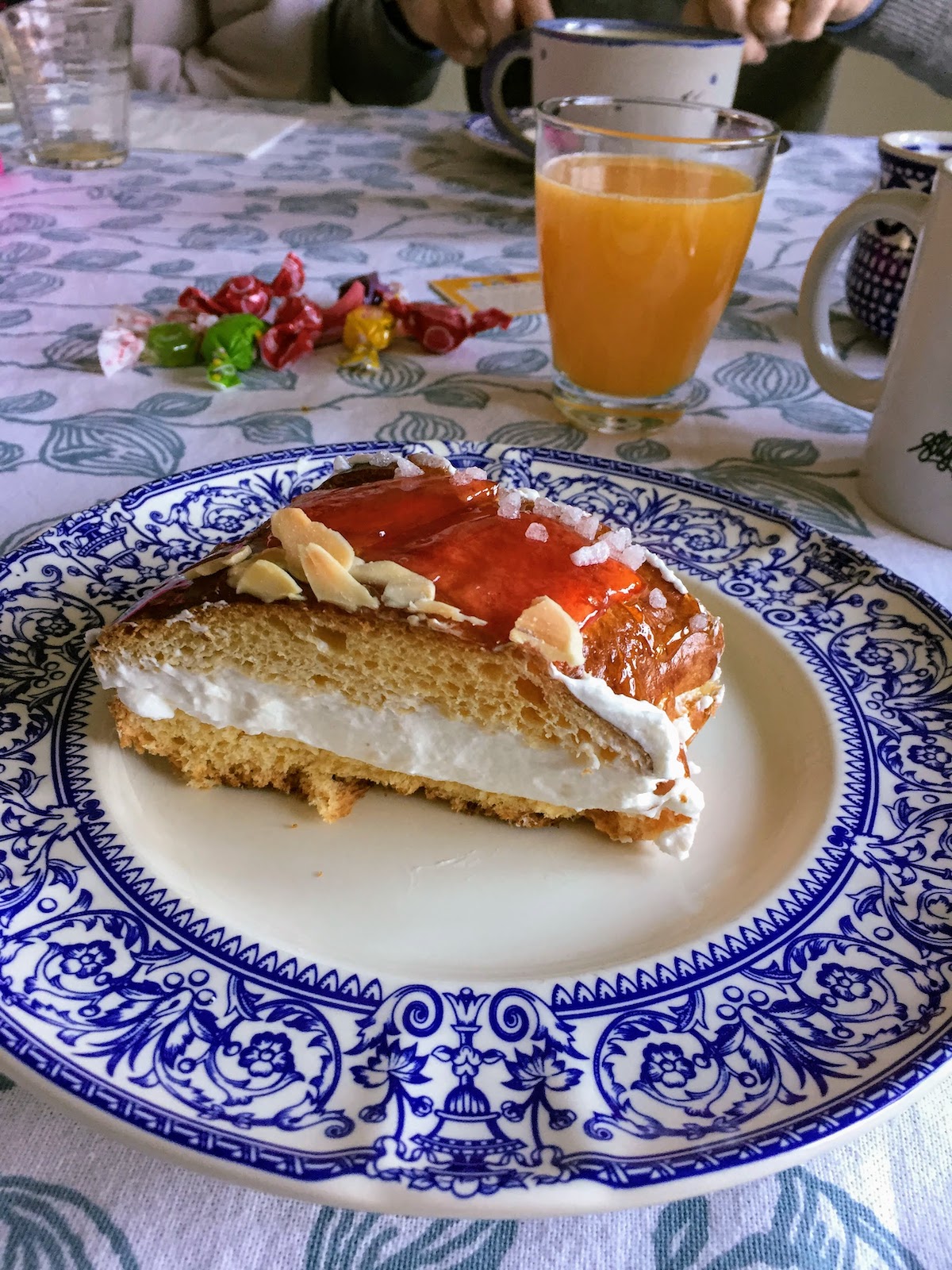 Crema Catalana
As you may have guessed from the name, crema catalana has Catalan roots. However, today it's one of the most popular traditional desserts in Spain and a staple on restaurant dessert menus throughout the country!
You'd be forgiven for thinking that crema catalana is a sort of rip-off of its more famous French cousin, crème brûlée. However, most sources indicate that crema catalana came first (or at least was recorded first!). The first recipes for crema catalana are 300 years older than the first recorded references of crème brûlée.
While the modern versions of both desserts are quite similar and both are delicious, there are a few key differences. While crème brûlée is made with cream and flavored with vanilla, crema catalana uses milk and has a hint of citrus flavor. Crema catalana can also be made without the use of a hot water bath, which saves a step!
Make it: Crema catalana recipe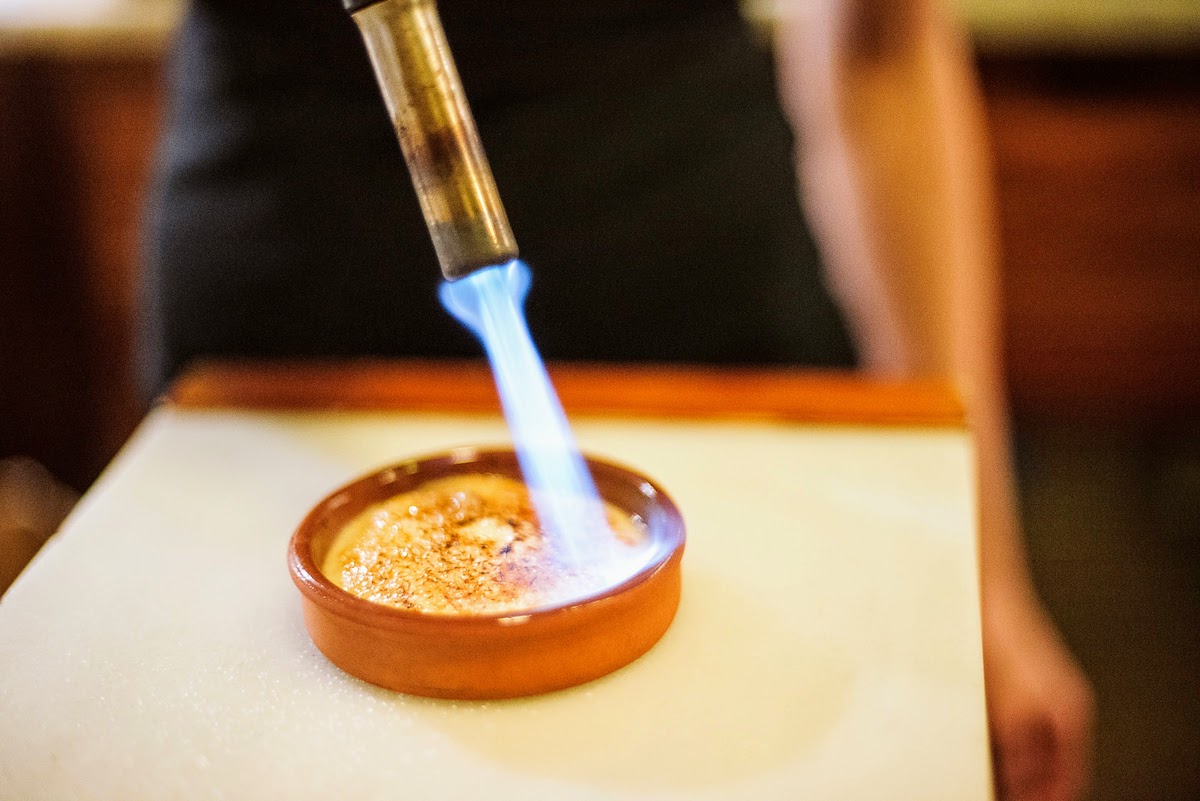 Arroz con Leche
It's no secret that rice dishes are a pretty big deal here in Spain. But what if we told you that one of the most typical desserts from Spain also incorporates rice?
Arroz con leche is Spain's take on rice pudding. Perfectly creamy and bursting with comforting cinnamon and lemon flavors, it's the perfect way to cap off a long Spanish lunch in Madrid.
Make it: Arroz con leche recipe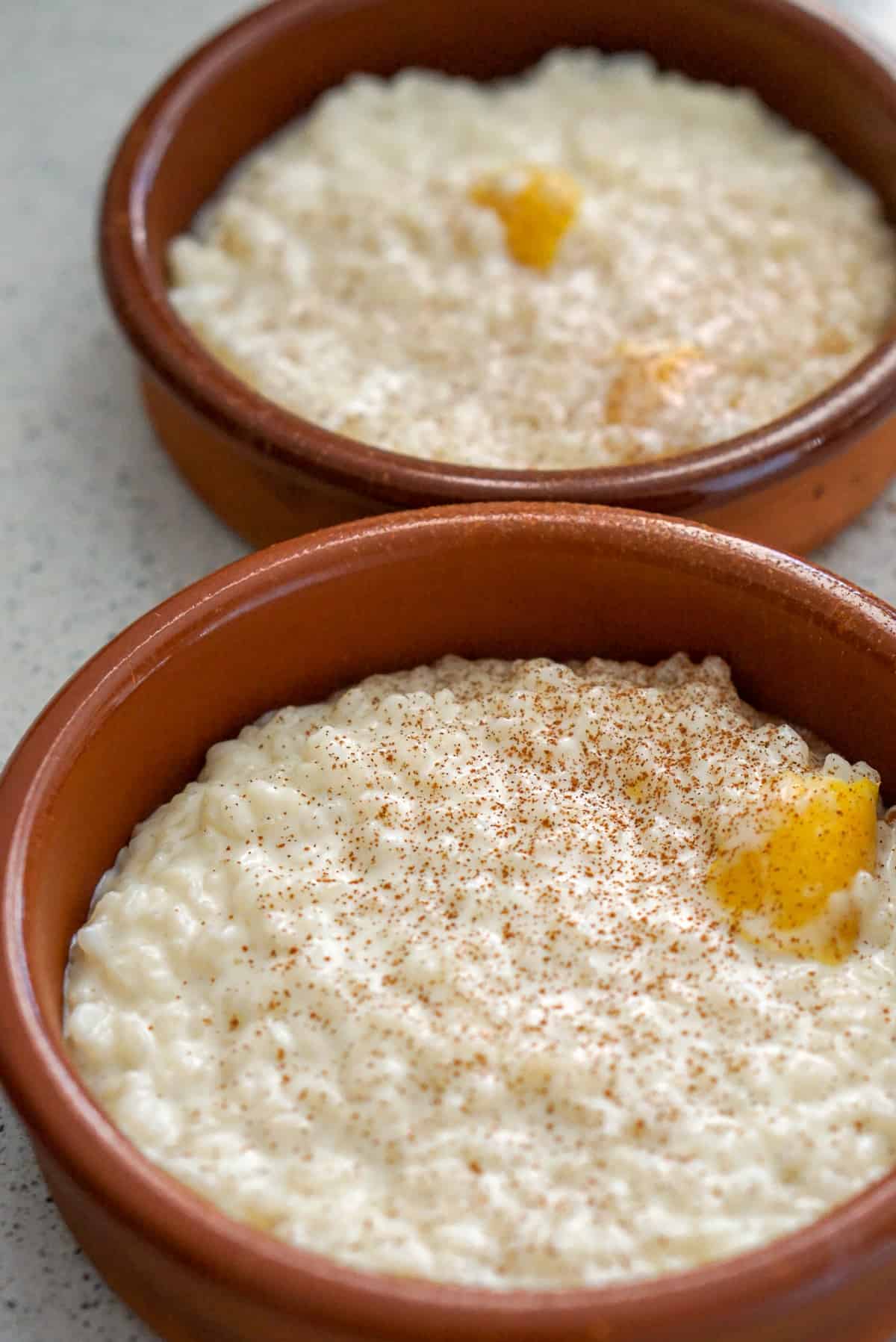 Tocino de Cielo
This decadent dessert from Spain has its roots in a humble Andalusian convent. Winemakers in the area used egg whites to clarify the wine during the production process, and gave the leftover yolks to the nuns. When mixed with sugar and placed into a hot water bath to set, the results were spectacular.
Today, tocino de cielo is still largely associated with convents in Spain, and some restaurants will still buy it directly from the nuns (an acceptable exception to the general rule of the best desserts being made in-house!). Pair it with a glass of dessert sherry wine for a truly sweet experience!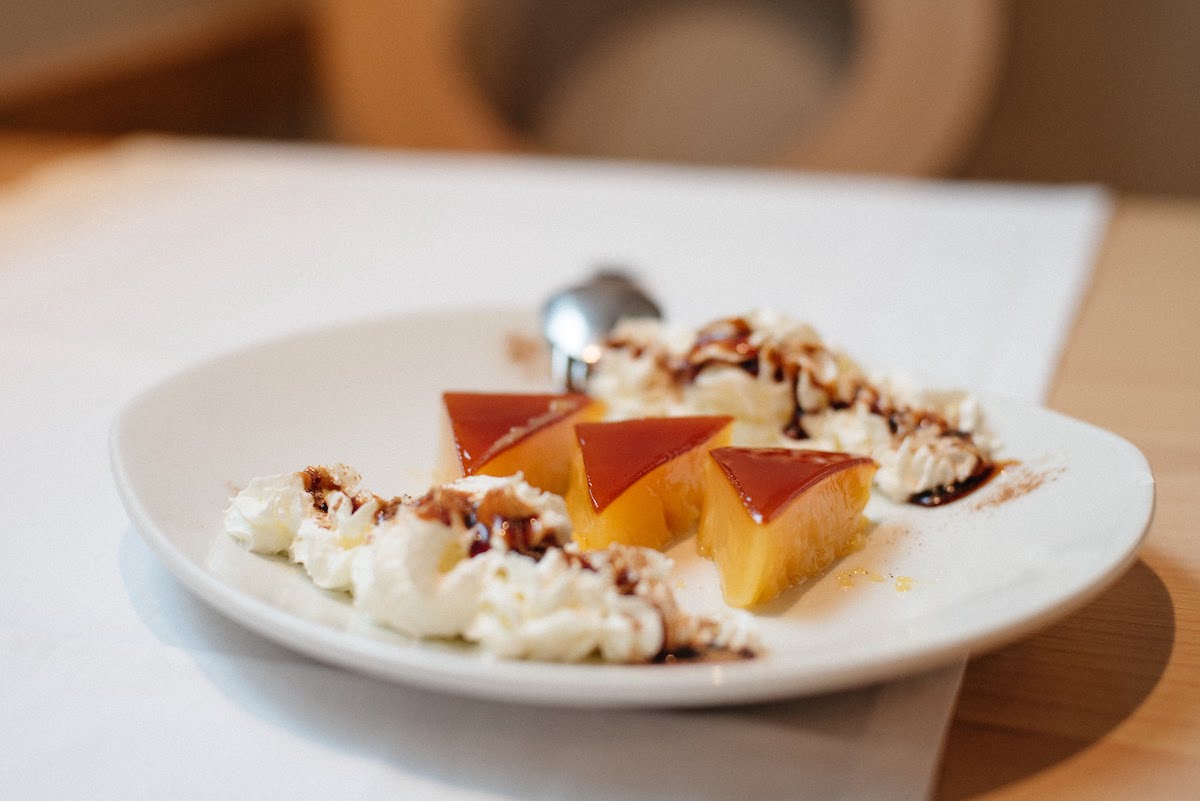 Desserts from Spain FAQs
What are Spanish pastries called?
As a general concept, pastries are referred to as dulces (literally "sweets") in Spain. Individual pastries all have their own name: napolitanas, piononos, pestiños, and xuixos, just to name a few!
Are churros a Spanish dessert?
Churros are a tasty sweet treat here in Spain, but you'll never catch us eating them for dessert! Instead, churros are typically enjoyed either for breakfast or as a mid-afternoon snack (merienda) around 5 or 6 p.m.
What dessert goes with paella?
A few classic Spanish desserts that would make the perfect sweet finish to a paella-centric meal are flan, crema catalana, tocino de cielo, or cheesecake. All are nice and sweet without being too heavy.
Update Notice: This post was updated on June 21, 2021.
Want to make even more delicious memories on your trip? Join our Ultimate Spanish Cuisine Tour in Madrid to discover local secrets and sample more of the city's best bites!