This blog post was originally posted on May 8, 2015 and was updated on October 16, 2017.
Are you a chocolate lover? Then, believe it or not, Spain is the country for you!
Though the Spanish are more known for their wine and amazing ham, there are numerous Spanish sweets that will help all chocolate lovers get their chocolate fix. Whether you're after an indulgent chocolatey breakfast, a chocolate treat from one of the amazing bakeries in Madrid at lunch, or something to tame your cravings after dinner – Madrid has something for you! Our chocolate lover's guide to Madrid explains the delicious treats in the city that all chocolate fanatics will love, and of course, where to find them.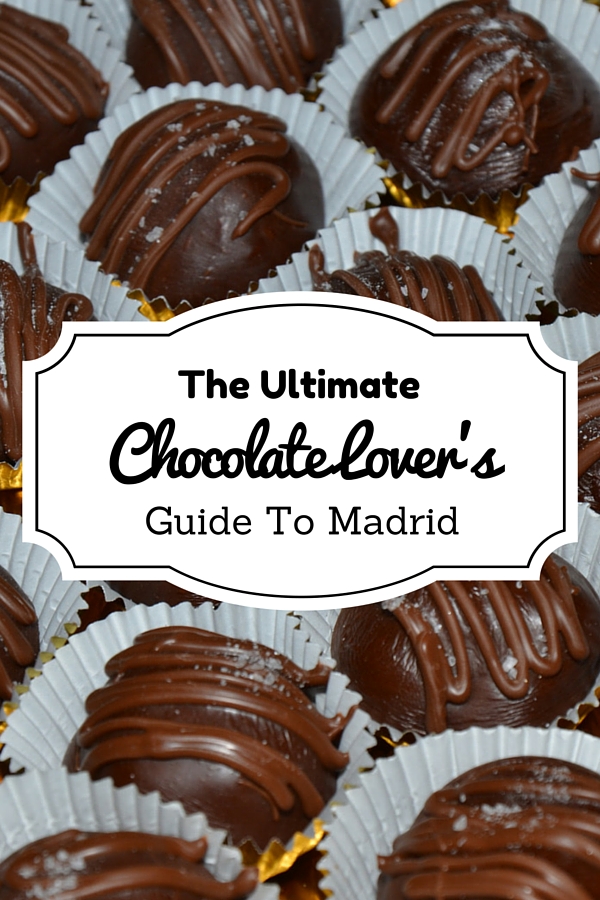 Photo Credit: Sheila Herman
Palmeras de Chocolate
This heart-shaped cookie is seen all over Spain and is hugely popular with locals. Made with puff pastry, resulting in a delicious, flaky texture sure to satisfy your sweet tooth, you can see why the Spanish like it so much. To make it even sweeter, after they're baked, the cookies are coated with a generous helping of chocolate – yum! It's no wonder why this sweet treat tops our chocolate lover's guide to Madrid.
Insider's Tip: Head over to El Riojano (Calle Mayor, 10), a 160 year old bakery that counts the Spanish royal family as loyal customers and contains some exceptional palmeras de chocolate.
Churros con Chocolate
Start your day the Spanish way, with a breakfast of churros con chocolate. These treats are made from a simple dough of butter, eggs, water and flour. To give churros their distinctive look, the dough is passed through a star-shaped tip before being deep-fried. Dip the churros into a hot cup of thick, melted chocolate for a perfect start to any day.
Insider's Tip: Get your fix at Chocolateria San Ginés (Pasadizo San Ginés, 5), a celebrated establishment that sells churros con chocolate 24/7 every day of the year.
Step inside San Ginés with us! Devour Madrid expert guide Joy explains how to enjoy this iconic institution like a local.

Bombones
Indulge in some Spanish bonbons while here in the city. They're perfect as a luxurious snack or as a tasty souvenir. There are chocolate shops in Madrid offering inventive flavors such as curry, whisky, parmesan cheese and wasabi! Not so adventurous when it comes to your chocolate? There are classics like dark chocolate, almond and coffee available all throughout the city too.
Insider's Tip: Cacao Sampka (Calle de Orellana, 4) offer a Flowers, Herbs and Infusions collection of chocolates including flavors such as violets, roses and jasmine tea. It's perfect for the adventurous chocolate connoisseur.
Napolitanas de Chocolate
This yummy treat is made with croissant dough, so you know it's going to be nothing less than amazing. A dark chocolate mixture is enrobed in croissant dough, then baked until the dough is a lovely golden color. That all sounds pretty spectacular to us!
Insider's Tip: Try the famous napolitanas de chocolate at La Mallorquina (Calle Mayor, 2), located right in the heart of the city at Puerta del Sol.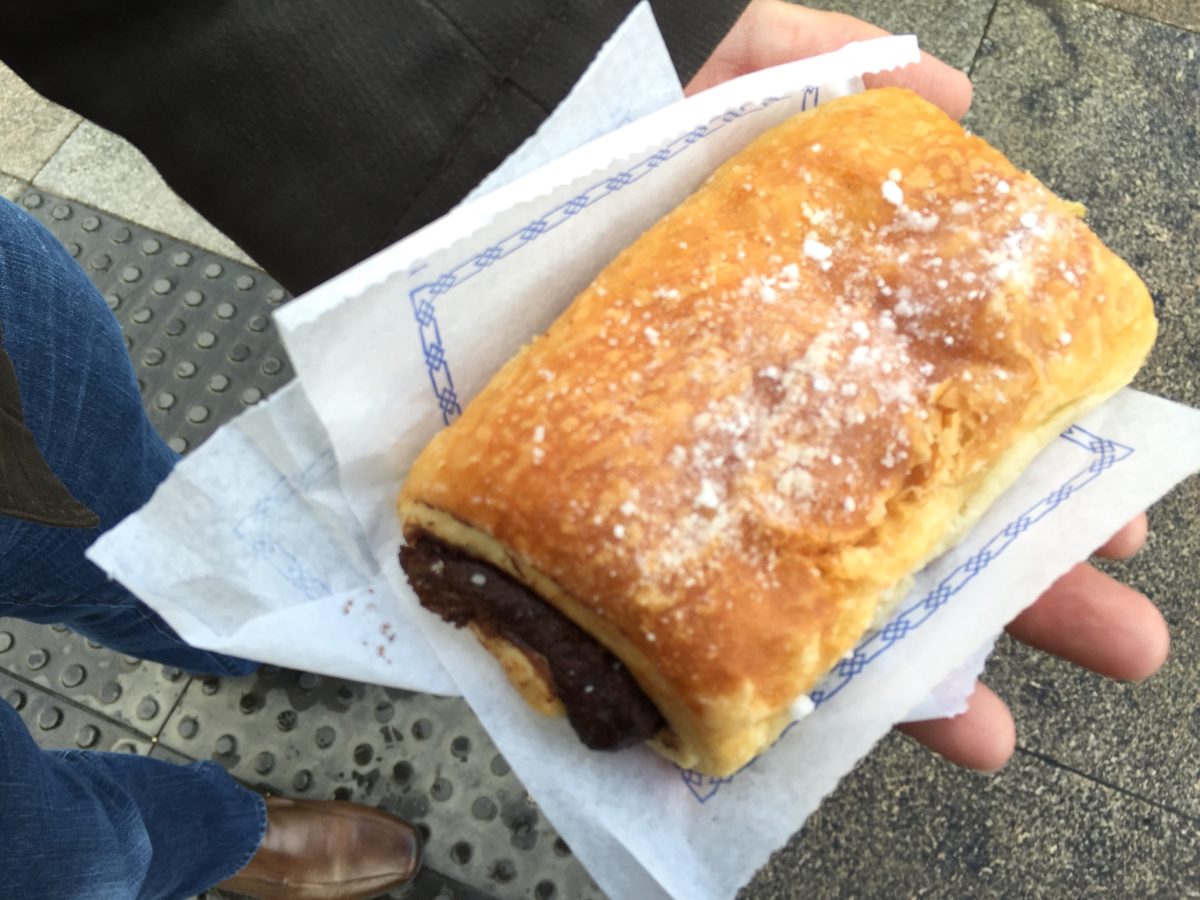 Turrones
Turrones are widely considered to be one of the best sweets enjoyed at Christmas in Spain, but they're worth having any time of the year. This treat gets its name from the latin word torrere which means "to toast." This is a shout out to one of the key ingredients in turrón: toasted nuts.
Though the traditional version was chocolate-less, nowadays many confectioners offer chocolate-based versions of turrón. You can try varieties such as coconut & chocolate, almond with chocolate & pistachios, and orange & chocolate.
Insider's Tip: Torrons Vicens (Calle Mayor, 41) have some of the best turrones in all of Madrid. Such a treat!