One of the best ways to learn about the world also happens to be delicious—through food. Here at Devour, we also believe that a food tour is truly the best way to see the Lower East Side!
Some dishes or ingredients can give us insight into a past that's truly past. In most cases, though, eating your way around a city or country allows us to understand not only its history but also its present. Which is one of the reasons Devour's "Dumplings, Delis, and History" food tour of New York City's Lower East Side, a neighborhood that's constantly evolving, is so interesting.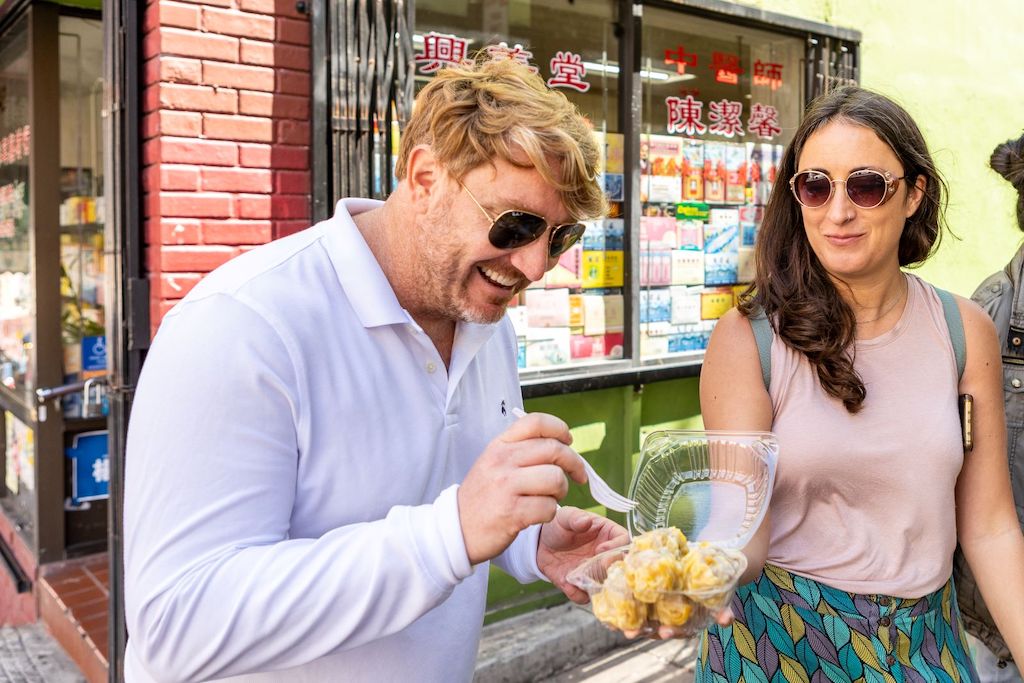 Why a food tour is the best way to explore the Lower East Side
Discover New York's "melting pot" in miniature
The Lower East Side, one of the city's oldest neighborhoods, has also historically been among its most densely populated. The area served as a gateway to New York for successive waves of immigrants starting in the late 1800s, groups that included Germans, Italians, Jews, Ukrainians, Chinese, Puerto Ricans, and Dominicans—each of whom brought their own food traditions. Today, although it more closely resembles Chinatown than the "Little Germany" of more than a century ago, the Lower East Side still has elements of each culture that has called the neighborhood home.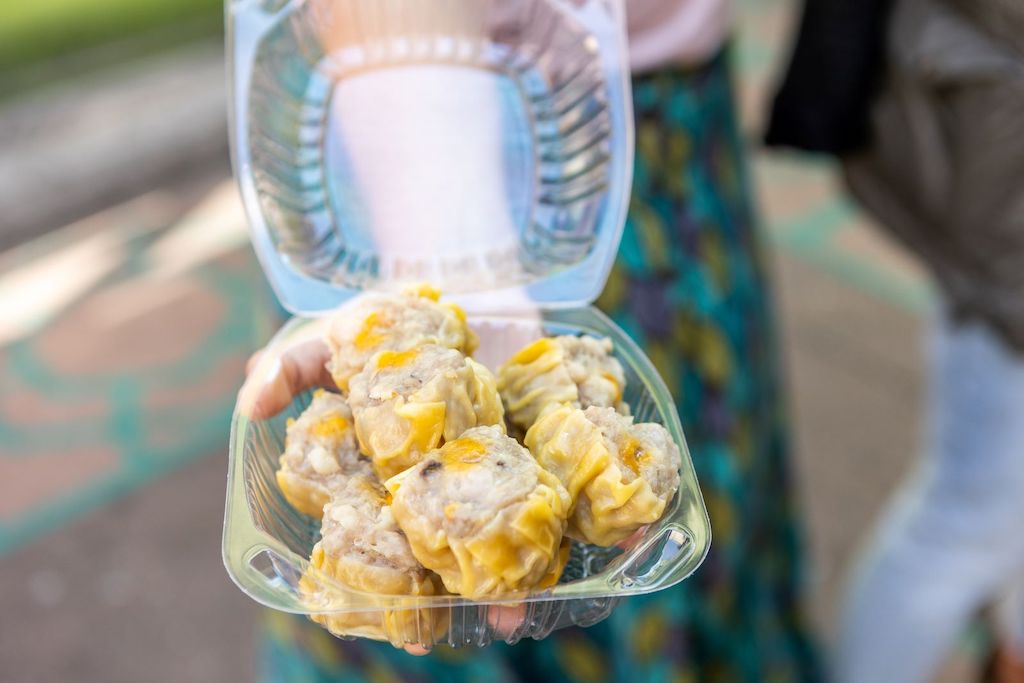 Sample one of NYC's most famous dishes
Devour's Lower East Side food tour begins in a place that hardly needs an introduction, Katz's Delicatessen, for a sample of their famous pastrami on rye bread. There are local culinary institutions like Katz's all over the world, places that have become tourist destinations for doing basically what they've always done. It would be easy to let quality slide with that kind of fame, but Katz's retains a loyal local clientele alongside the travelers who come to snap photos of the "When Harry Met Sally" table.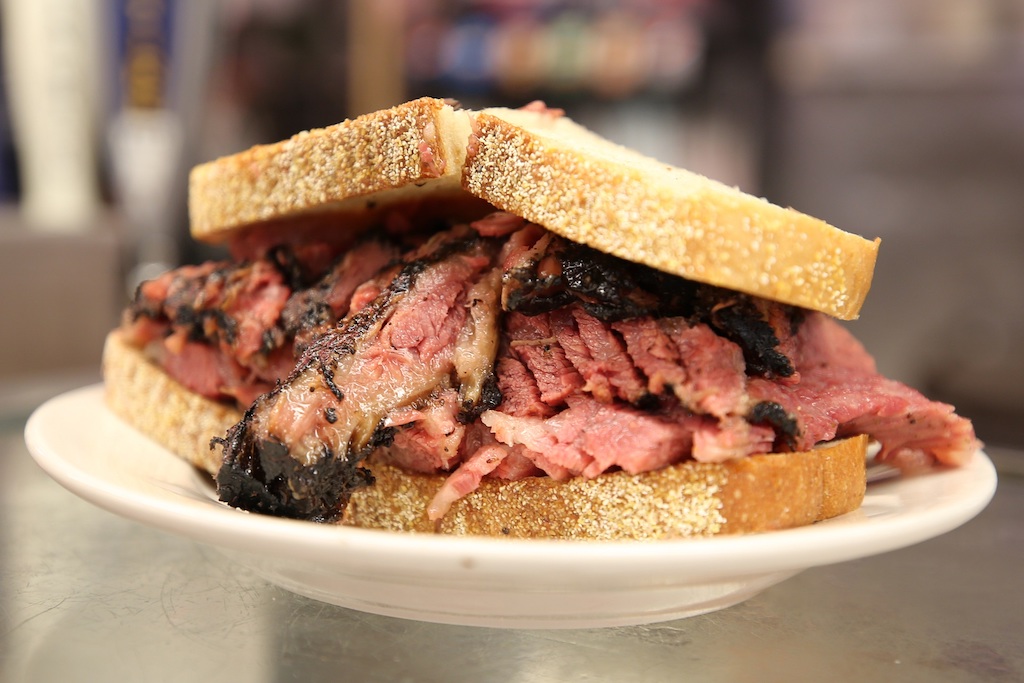 With a knowledgeable tour guide, snacking on mini-pastrami sandwiches can become a history lesson. For instance, we learned the difference between a delicatessen like Katz's and an "appetizing" shop like Russ & Daughters down the street, and why these two kinds of stores tended to be close to one another. We learned that pastrami was originally Romanian. And we learned the (strict) rules of dining at Katz's.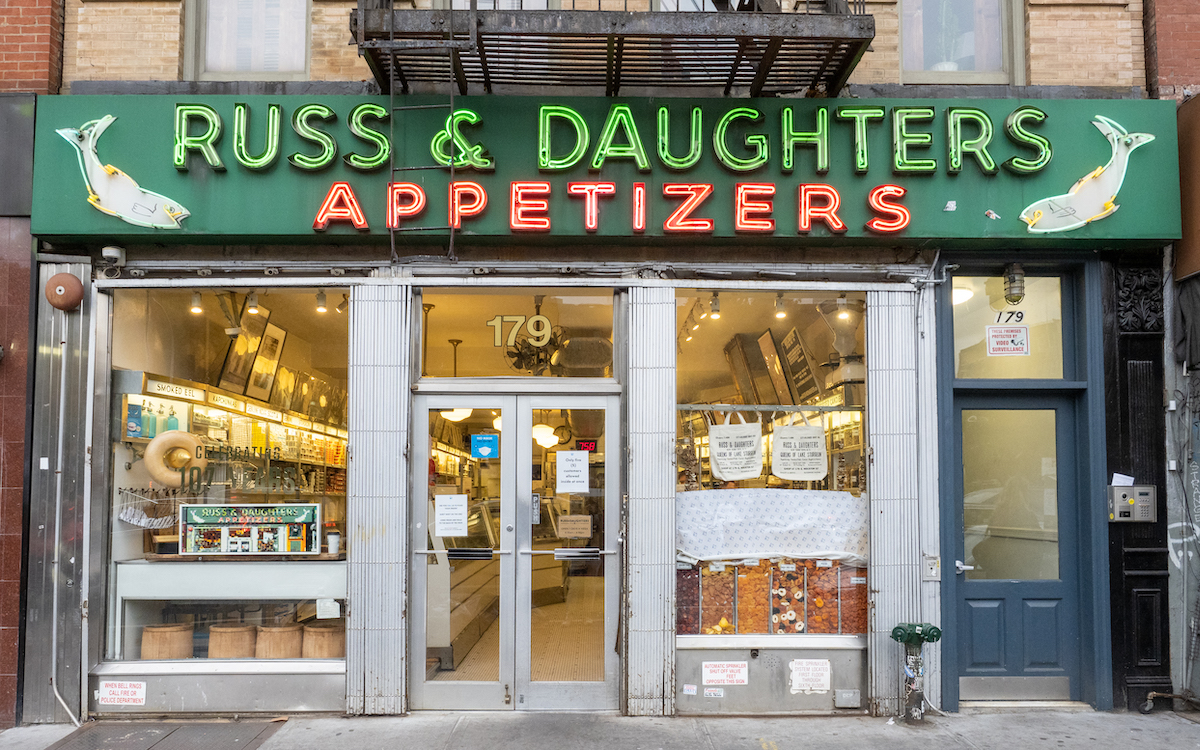 Turn your fork into a time machine
There's a bit of time travel involved in a food tour like this, as you walk from a Jewish deli opened in 1888 to a Dominican restaurant opened nearly 100 years later. El Castillo de Jagua has a wide-ranging menu (including some truly impressive-looking sandwiches), but we were there for a typical Dominican breakfast: "mangu con todo," a plate with mashed plantains, fried eggs, salami, and a salty Dominican fried cheese that's just as tasty as you'd imagine.
Aside from just being a great restaurant, El Castillo de Jagua represents the most recent immigrant group to get their start in the Lower East Side. Latin Americans began arriving in the years after World War II, and they gave the neighborhood one of its current nicknames—"Loisaida," a Spanish pronunciation of "Lower East Side" as well as a nod to the Puerto Rican town of Loíza.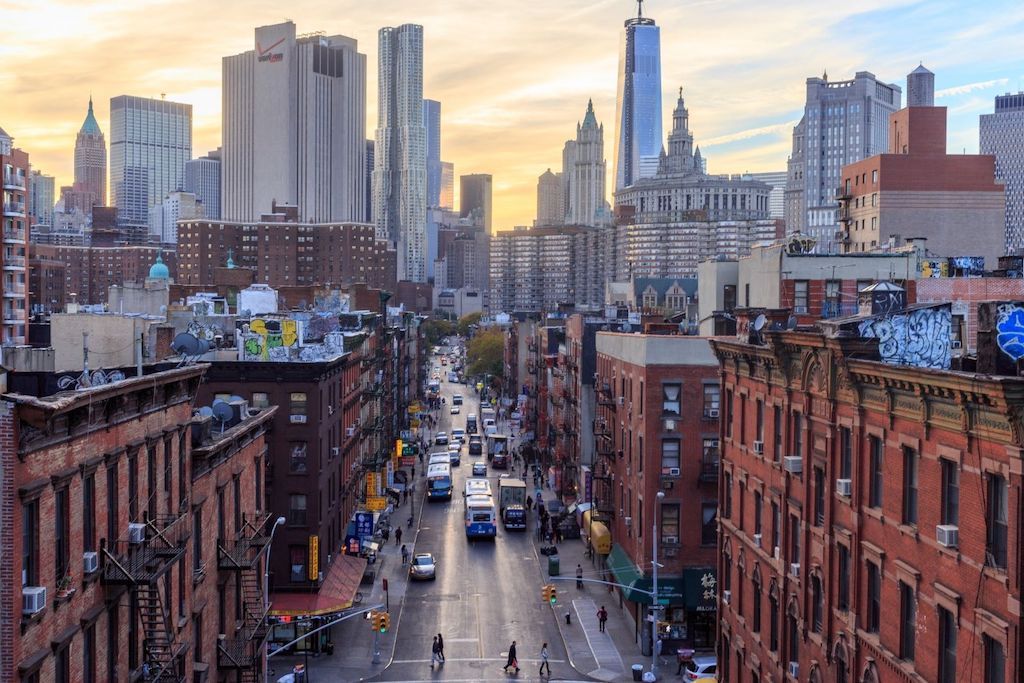 Learn how delicious innovations honor tradition
Between these two cultural and historical bookends, the tour includes visits to a whole-animal butcher in the Essex Market building, a vegan bodega offering unique twists on NYC favorites, a Chinese dumpling spot that's recently gotten Insta-famous, the last pickle shop on what was once known as Pickle Alley, and an adorably twee bakery run by a former percussionist. We sampled locally cured meats, peanut butter noodles, and a meatless take on the New York staple of bagels and lox—every dish an edible representation of the neighborhood's residents.
There are plenty of newer shops, bars, and restaurants in historic buildings throughout the Lower East Side, but some evidence of the area's past is still there—if you know where to look (or have a guide pointing them out).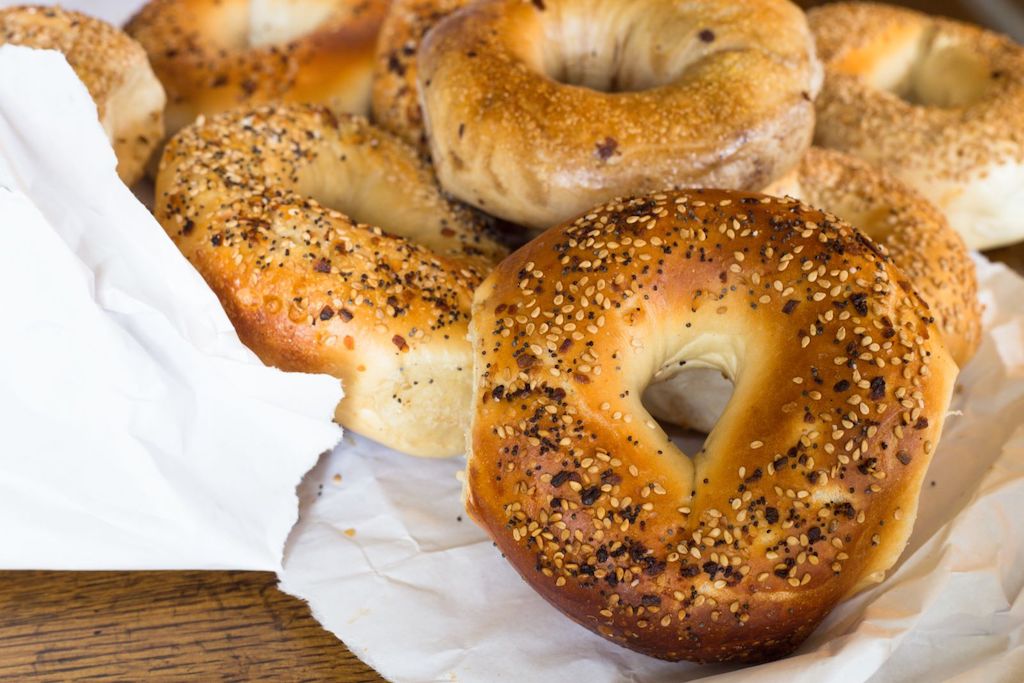 Connect to the city's immigrant past – and present
There's the street that was once lined with businesses connected to the garment industry. One of the few that remains, a specialty corset and lingerie shop, has been run by the same Jewish family since it opened in 1968. There are a few of the old buildings that have been converted into the fabulous Tenement Museum. Still other buildings, converted to apartments or office space decades ago, have inscriptions over the front door to indicate they were once synagogues, their congregants having long since moved to other parts of the city.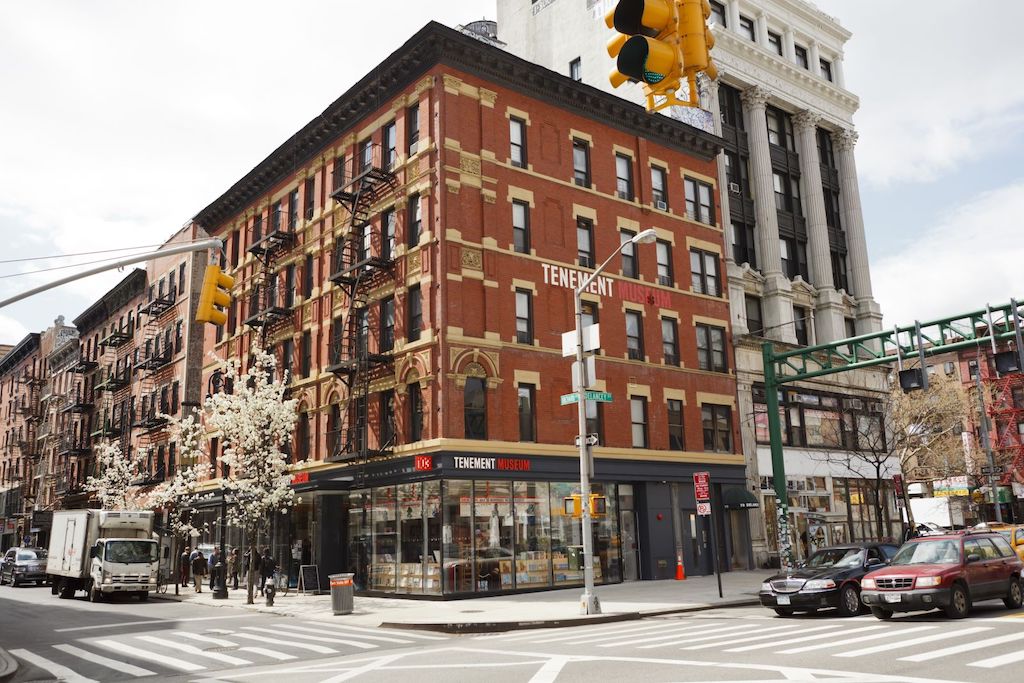 We also saw institutions that have had to evolve a great deal to accommodate changing demand. Essex Market, in its beautiful new building since 2019, was originally opened in 1940 (across the street from its current location) when Mayor La Guardia created 10 public markets around the city in order to get pushcart vendors off of increasingly busy streets and sidewalks.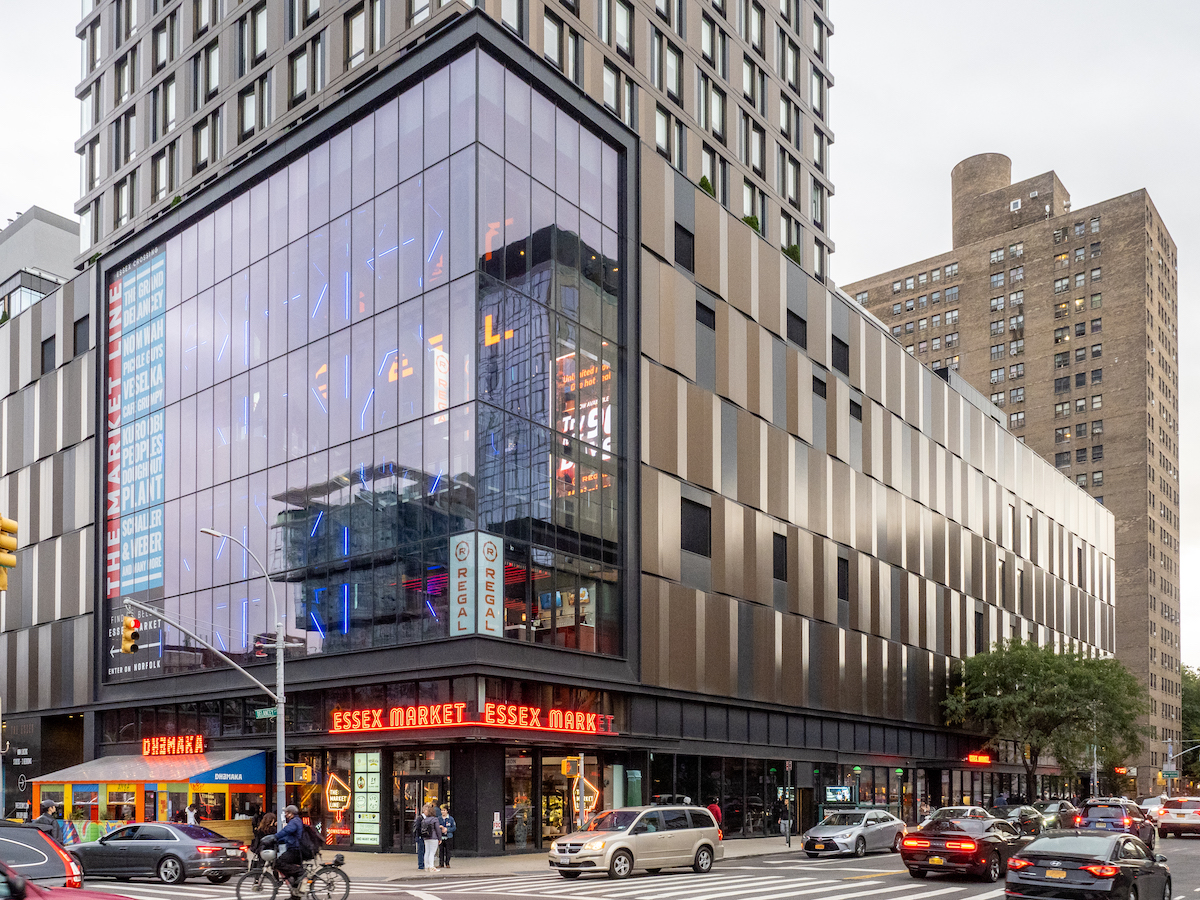 The public market remains today, albeit in a new space, with vendor spaces on the main floor subsidized by the city to make them more affordable. Essex Market may be one of only a few such food markets left in the city, but it has grown (and shrunk, and grown again) with the times to adapt to shoppers' needs.
Experience NYC's evolving history in a neighborhood unlike any other
In neighborhoods like the Lower East Side, a food tour like this one gives us a chance to see history behaving a bit like a living language, incorporating the new while maintaining characteristics of the old. It's Chinese paper lanterns hanging on the street near a synagogue, a vegan bodega a stone's throw from an old-school artisan butcher, and dozens of immigrant nations represented side by side in the stalls of a reimagined historic public market.
It's a sampler platter of some of New York City's rich cultural and culinary diversity, and an excellent introduction to the delicious living history of the Lower East Side.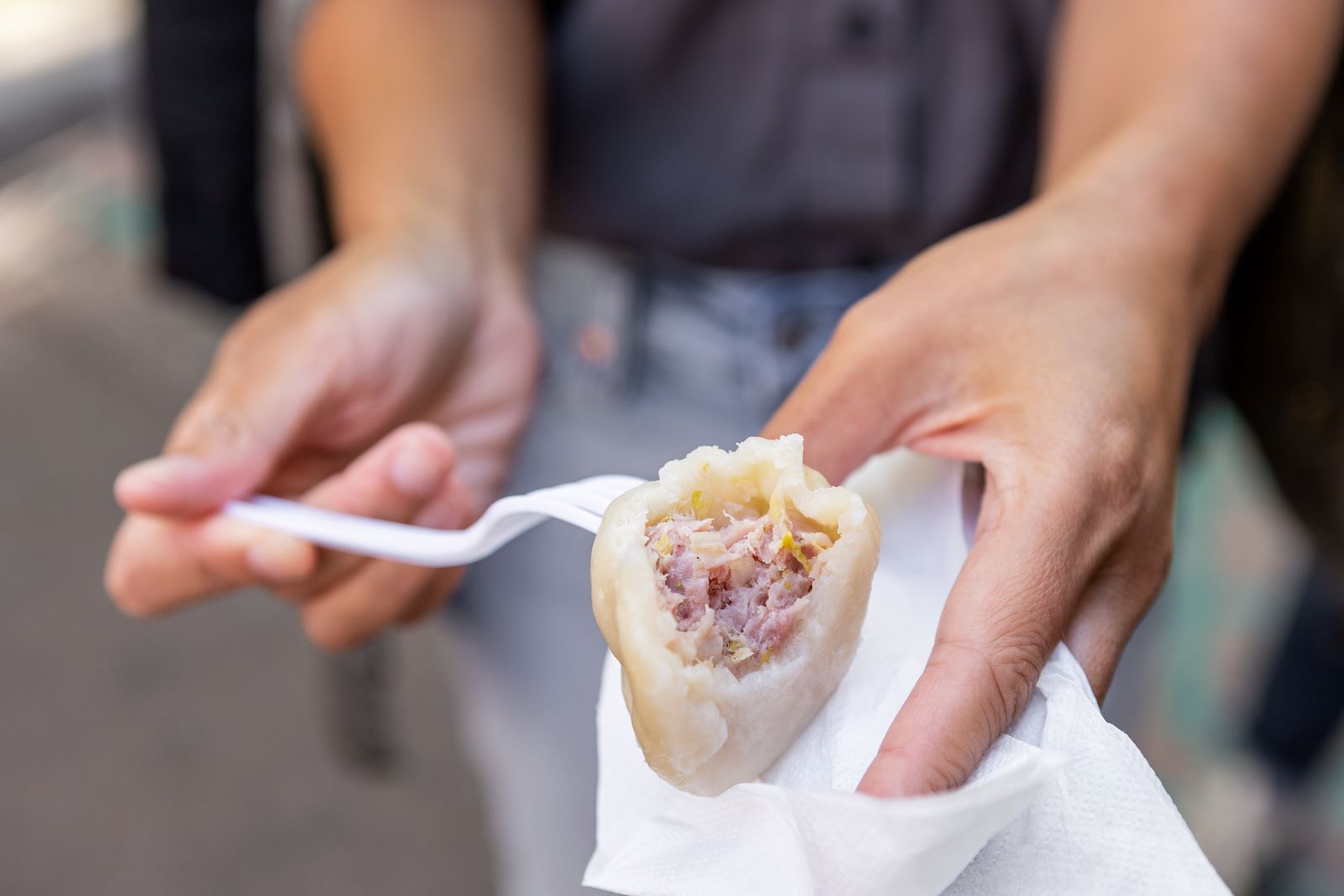 Ready to explore this fascinating area of NYC? Book your Lower East Side Food & History Tour today for the best way to see the Lower East Side!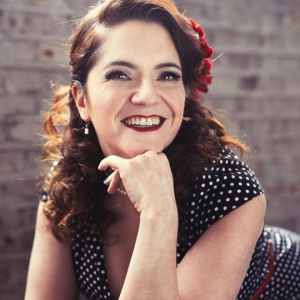 Jessica fell in love with Italy on her first visit and has been channeling that affection into Italy travel guides for more than 15 years. She especially loves the stories food can tell us about a place. Living in often-rainy Portland, Oregon means Jessica is often in the mood for a steaming bowl of Tuscan ribollita. When not writing, she's probably knitting.