If you're a solo traveler, you know that exploring a new city can be both exciting and daunting. You want to experience everything the city has to offer, but you also want to make sure you're safe and not getting lost. That's where our Tapas and Wine: Small Group Literary Quarter Tasting Tour comes in – it's the perfect way to explore Madrid's coolest neighborhood while enjoying delicious food and wine in the company of like-minded people.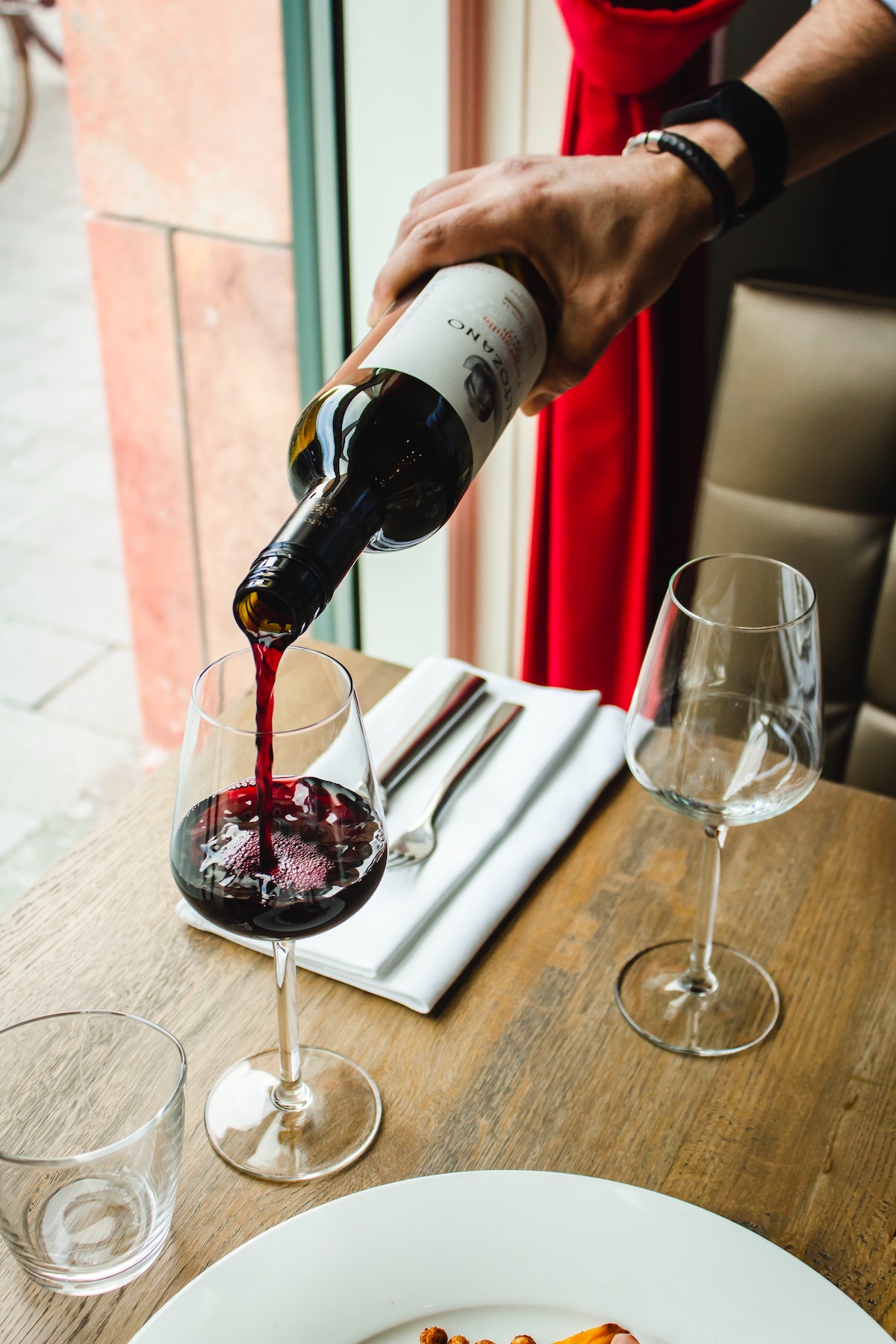 5 Reasons Solo Travelers Love our Madrid Tapas & Wine Tour
Meet others in a relaxed setting

 
One of the best things about this tour is that it's all about bringing people together. If you love tapas and wine, you'll be in good company. Food and wine have a way of bringing people together, and on this tour, you'll be able to connect with locals and other travelers who share your passion for great food and drink.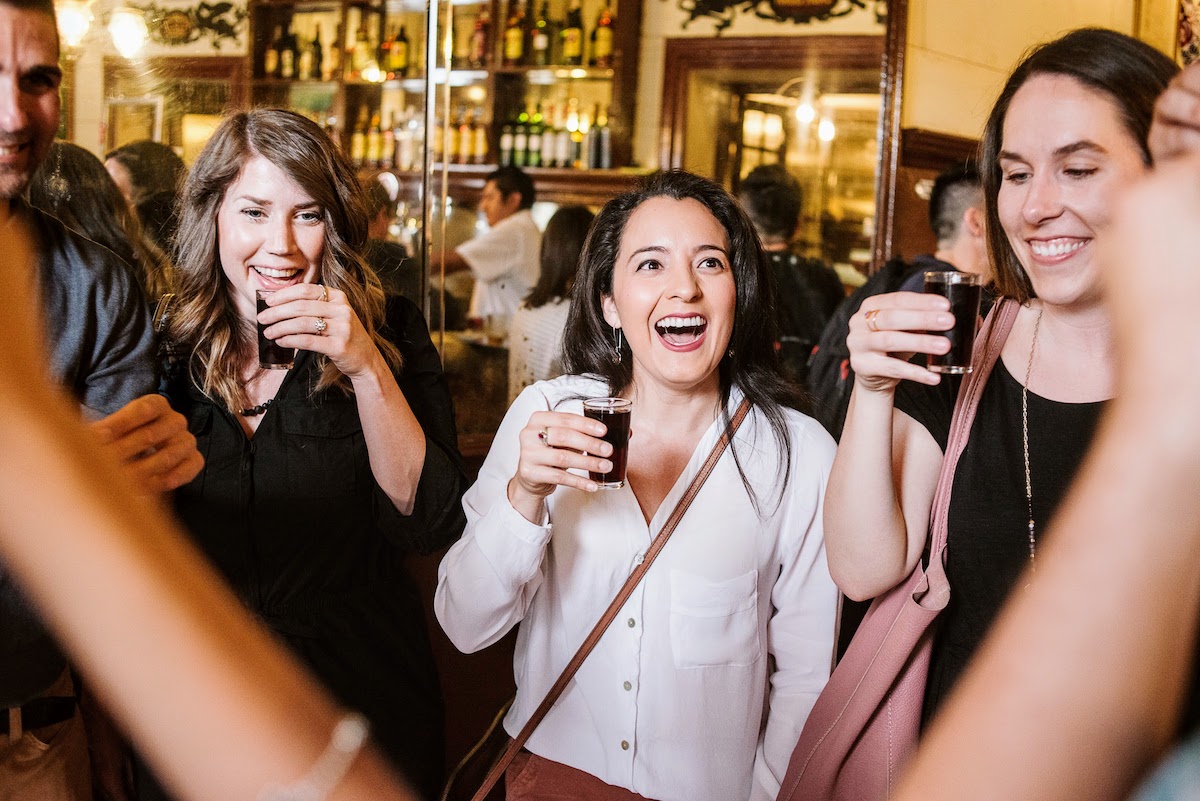 Gain insider tips on how to experience Madrid like a local

 
Another great thing about this tour is that it's like a night out with your new local friend. Just arrived in Madrid and not exactly sure where to go?  Let us take care of that.  You'll experience the small businesses that we visit, but there are so many amazing family-owned businesses in the neighborhood that you'll know exactly where you'd like to return to during your holiday.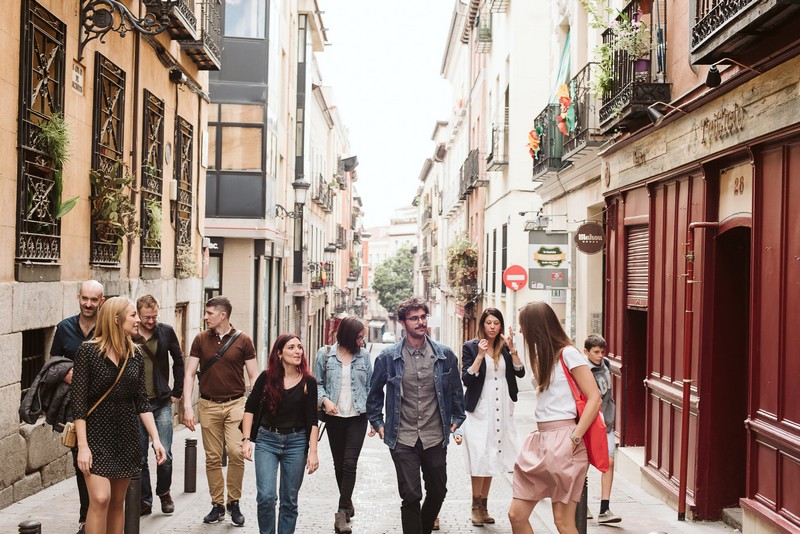 Have fun learning something new

 
But this tour is not just about eating and drinking. It's also about learning something new. The tour starts off with creating your own vermouth from scratch using a tool known as sifón. (It makes for great photo ops, too!) 
If you love wine but don't know how to talk about it or you're interested in trying a blind tasting, we do it all on this tour. By the end of the tour, you'll know a Rioja from a Ribera – and which one you prefer! Maybe you just want to know what all the fuss is about. After trying six wines on this tour, you'll at least find out what wine you like and which ones you love.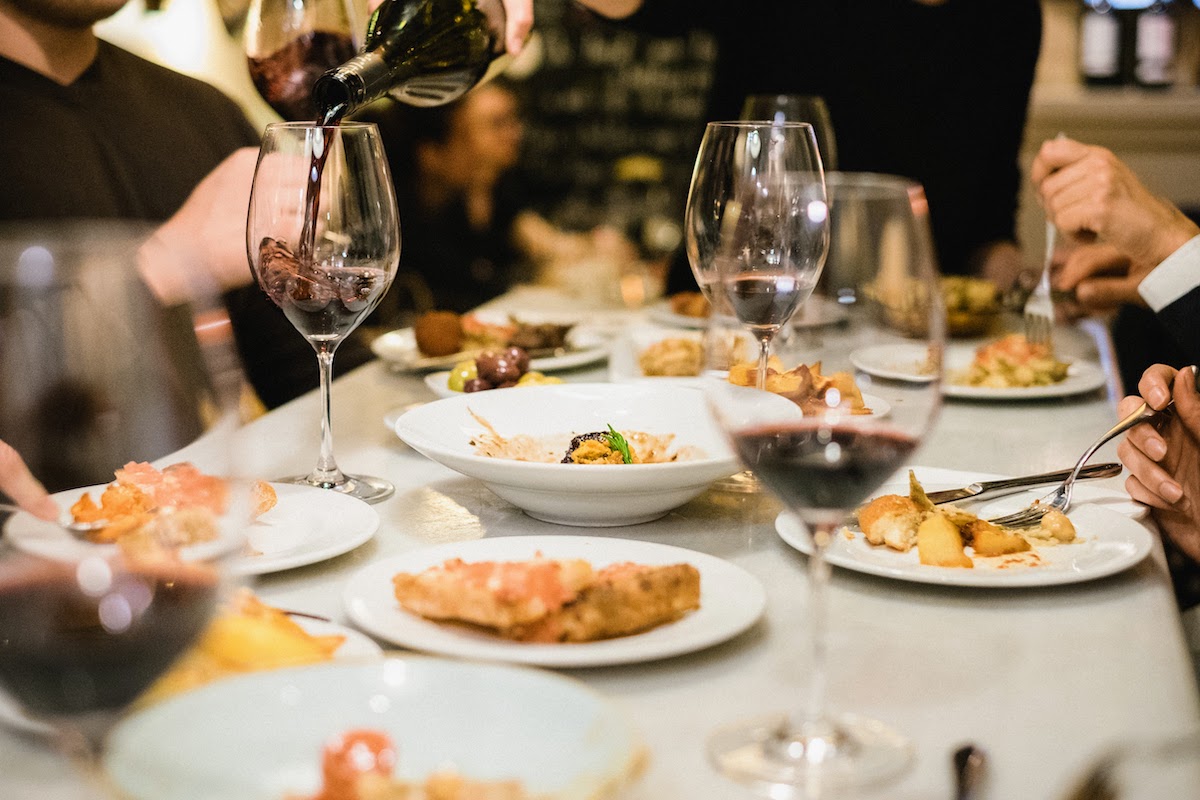 Make delicious memories

 
Not sure which tapas to order in Madrid?  With eight tapas tastings over the course of the evening, you'll learn how to navigate a tapas menu like a pro.  
And if you're worried about not being able to order wine and tapas for the rest of your trip with confidence, we've got you covered. Not sure how to decode a wine label or wine menu? We'll help with that because we know it's not easy! Then you'll be able to confidently choose your own wine either off a menu or in a wine shop to take back to your AirBnB or friends and family back home.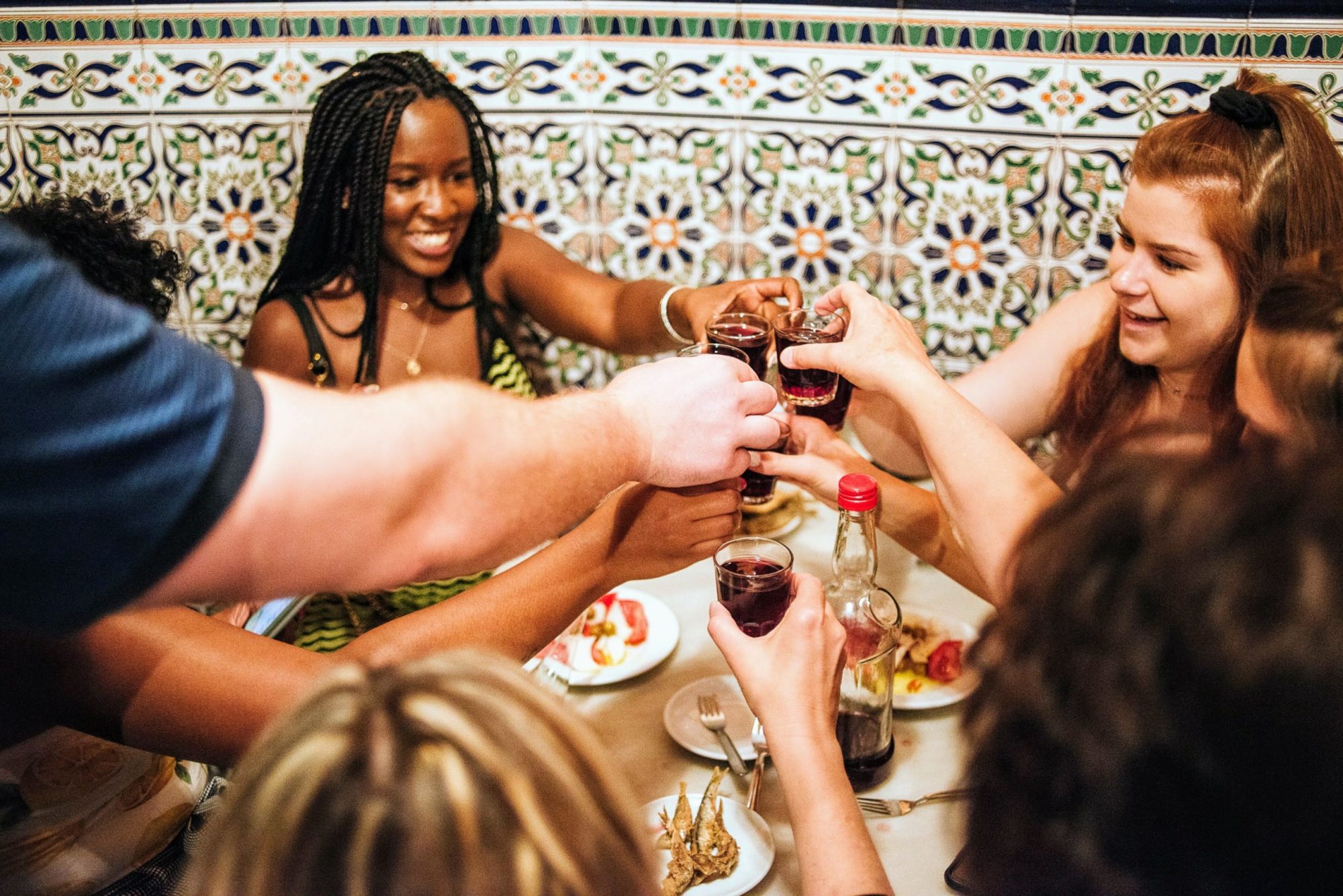 Get inspiration for the rest of your trip

 
But this tour is not just about the food and wine. You'll also have plenty of ideas and insights for the rest of your trip. First, because you'll have seen this new neighborhood and second, because our guides save time at the end of the tour to give suggestions. You'll get the lay of the land at the start of your trip and learn techniques to order food and wine for when you're back on your own during your trip. Your guide will also give you some great suggestions to fill the rest of your trip.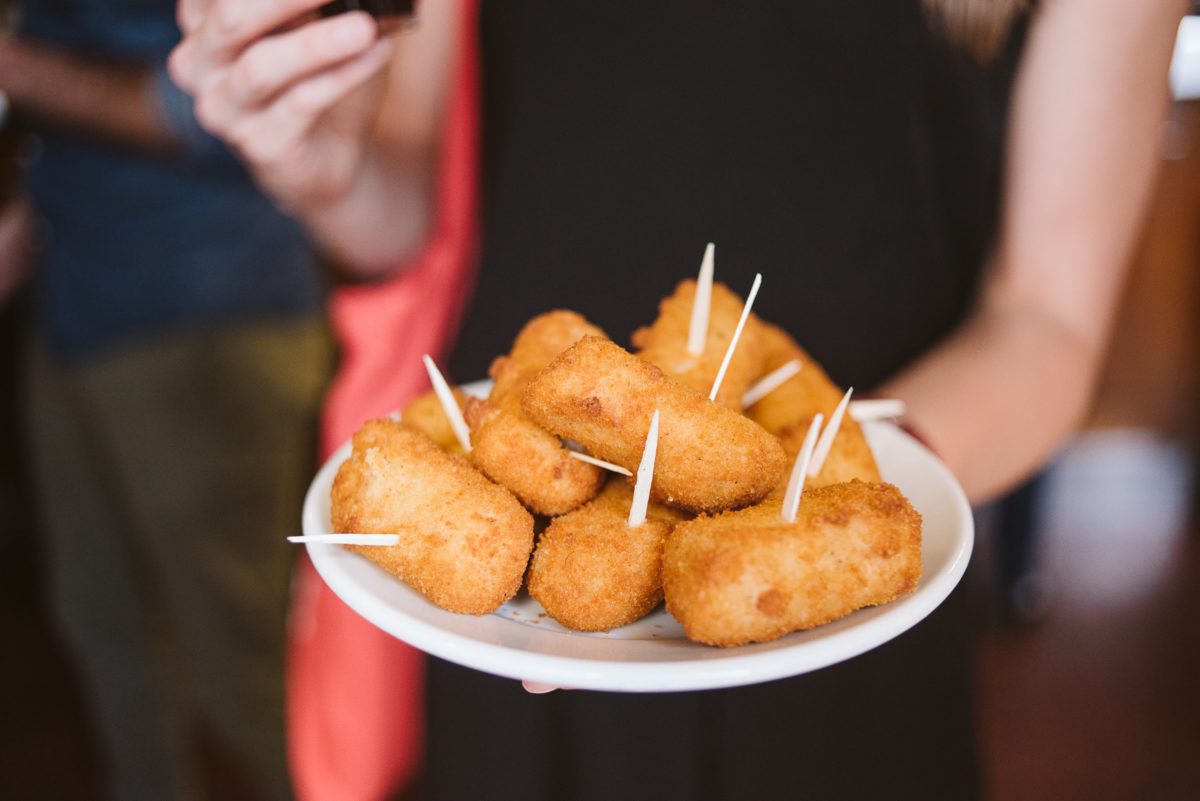 What other solo travelers say about this tour

 
Wine, food and insight all in a small group! Our guide was a sommelier who had interesting insight into the various wines we tasted. We went to some lovely small local bars and one slightly larger place that's quite famous in Madrid. Even in the larger location we had a private area making the tour hassle free. There was plenty of food (I was very full after) and a fun blind wine tasting. – Eimz K

My best ever food tour. Liliana is by far the best tour guide I have ever been with. She is a wine expert with the certificates to prove it and is passionate about her adopted town of Madrid – don't worry she has been here for 17 years and knows it inside out. She knows her wine and food and is just a mine of information. I had the best 3 hours and didn't want to go! – karengreen65

Super fun tour where you get to learn a lot about Spanish wine, while pairing it with amazing food. Not only that, but you also get to learn about Spanish culture and history. If you are a wine and food lover, this tour is a MUST. Cant believe I have been fooled all these years thinking french wine is better than Spanish wine..!!  – Alex V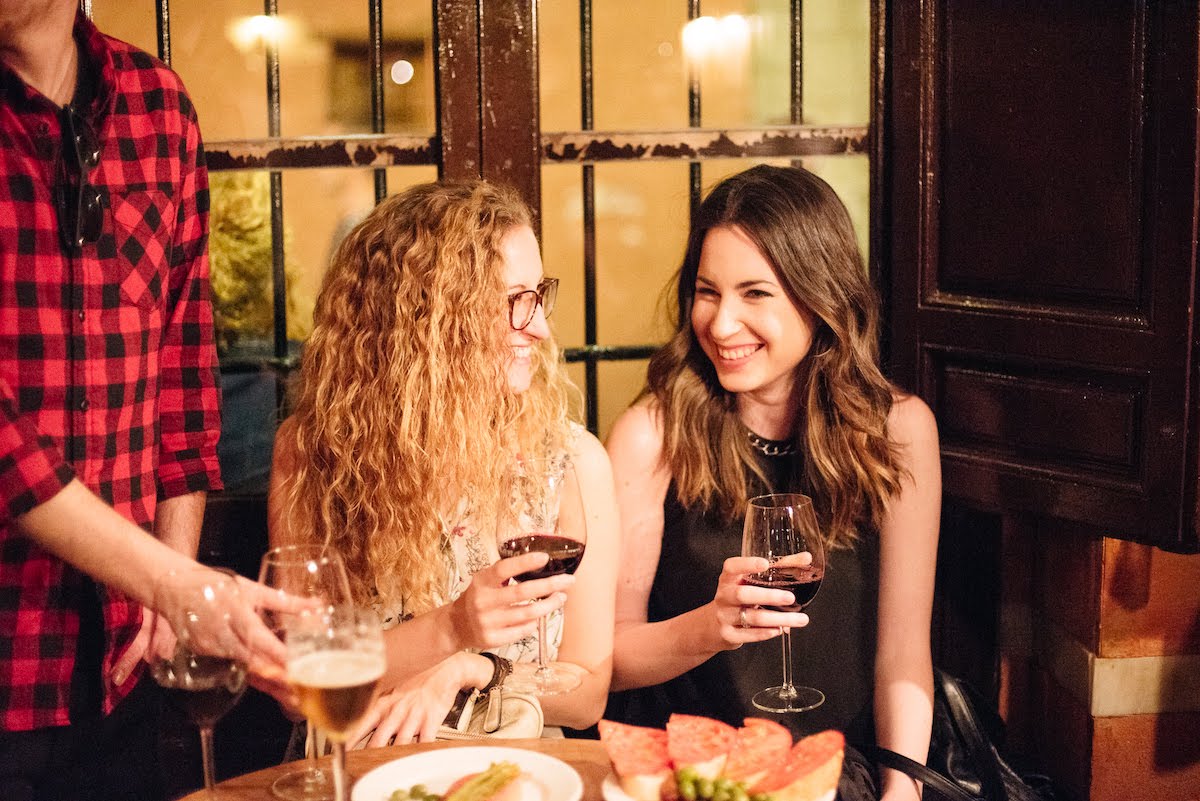 Our Tapas and Wine Tour is perfect for solo travelers who want to explore Madrid's Literary Quarter in the company of like-minded people. You'll have a great night out, meet new people, learn about wine, and get plenty of ideas and insights for the rest of your trip. Raise a glass to an unforgettable culinary adventure!