If you're dead-set on eating paella when you visit Spain, you're not alone. Paella is probably the most famous Spanish food throughout the world, and one countless visitors to Spain have on their bucket lists. But while you'd be forgiven for thinking that paella is a staple at restaurants and in homes throughout the country, it's especially highly revered in its home region of Valencia.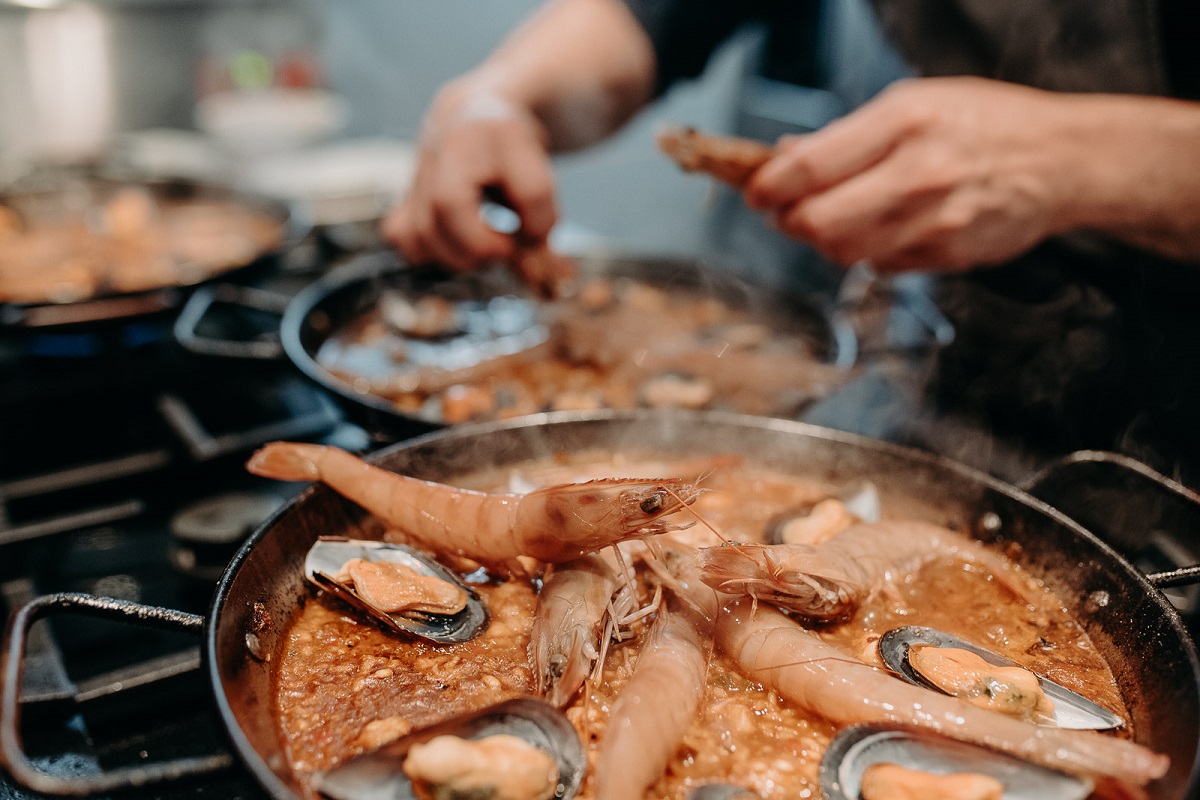 We'll show you some of our favorite places to eat paella in Valencia, but first, let's take a look at what paella is and how to know you're ordering one that's worth your time.
Paella's humble beginnings
Valencia's climate is perfect for growing rice, and locals have enjoyed paella in one form or another for centuries.
It all started when laborers working the fields in Valencia's inland areas would cook rice in a flat pan with whatever vegetables and meat they could find. Healthy, hearty and easy to make, it was perfect after a long morning of hard manual labor.
Early recipes had some variations, but most paella traditionalists agree that true paella valenciana is made with chicken, rabbit, snails, green beans, and local garrofó beans (similar to lima beans). Together with a slow-cooked sofrito, beautiful crimson saffron, and the rice itself, this is Valencian paella in its purest form.
Nowadays, you'll find plenty of variations on paella, including seafood and "mixed" (think surf-and-turf) varieties, many of which are just as delicious as the original. But not all paellas are created equal. Thanks to its iconic status outside of Spain, plenty of restaurants serve subpar versions in order to cater to unsuspecting tourists.
How to find great paella in Valencia
So how do you narrow down which paellas are actually worth your time? There are a few tell-tale signs:
If a restaurant advertises their paella with large, bright posters outside the restaurant, run. This is almost a sure-fire sign that the paella is pre-made, frozen and reheated—not homemade. Places that serve good paella don't need to come on so strong, because they've already built up a solid reputation among locals.
Another sign of frozen rice: paella in individual servings. The nature of the dish means that most paellas are made for at least two people, if not more. Never order paella for one unless it's explicitly clear that it has been made to order.
Speaking of which, good paella is always made to order, and that can take time. Many great paella restaurants will actually let you call ahead and order ahead of time so it will be ready ahead of time. If you don't pre-order your paella, expect to wait at least 30 minutes at the restaurant, if not longer.
The paella itself should be served in the pan it was prepared in. The layer of rice will be flat, and ideally with a crispy caramelized crust on the bottom. This is called socarrat, and it's incredible.
Authentic paella is always made with short-grain rice.
Now that you know how to spot a great paella, let's dive into the best places to eat paella in Valencia!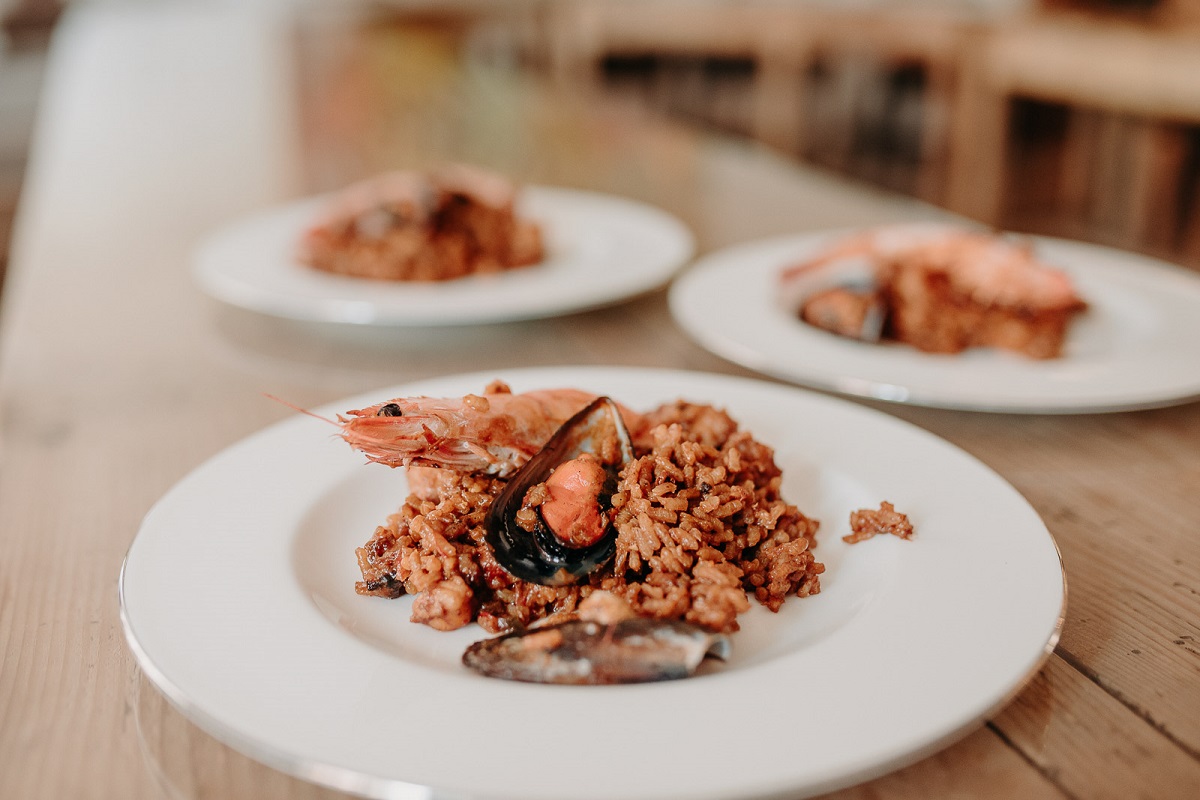 Where to Eat the Best Paella in Valencia
Restaurante Levante
Located well off the tourist-beaten path, Restaurante Levante is hailed by locals as the home of the best paella in Valencia. Their star dish is traditional Valencian-style paella, prepared with chicken, rabbit and local beans. Guests can choose from among 10,000 bottles of Spanish wines kept in the restaurant's cellar to accompany their meal.
La Pepica
La Pepica might just be the best paella experience in Valencia. Located a stone's throw from Playa la Malvarrosa, this iconic establishment is perfect for sharing paella with friends and family on a terrace overlooking the Mediterranean. They specialize in seafood paella, a favorite despite not being the traditional Valencian style of the dish.
La Pepica has seen many famous guests since first opening its doors in 1898. It was one of Ernest Hemingway's regular haunts during his time in Spain and got a shout-out in his memoir The Dangerous Summer ("Dinner at Pepica's was wonderful.") Additionally, the restaurant's vegetable paella was originally prepared for another honored guest—former Queen Sofía of Spain, who is a vegetarian.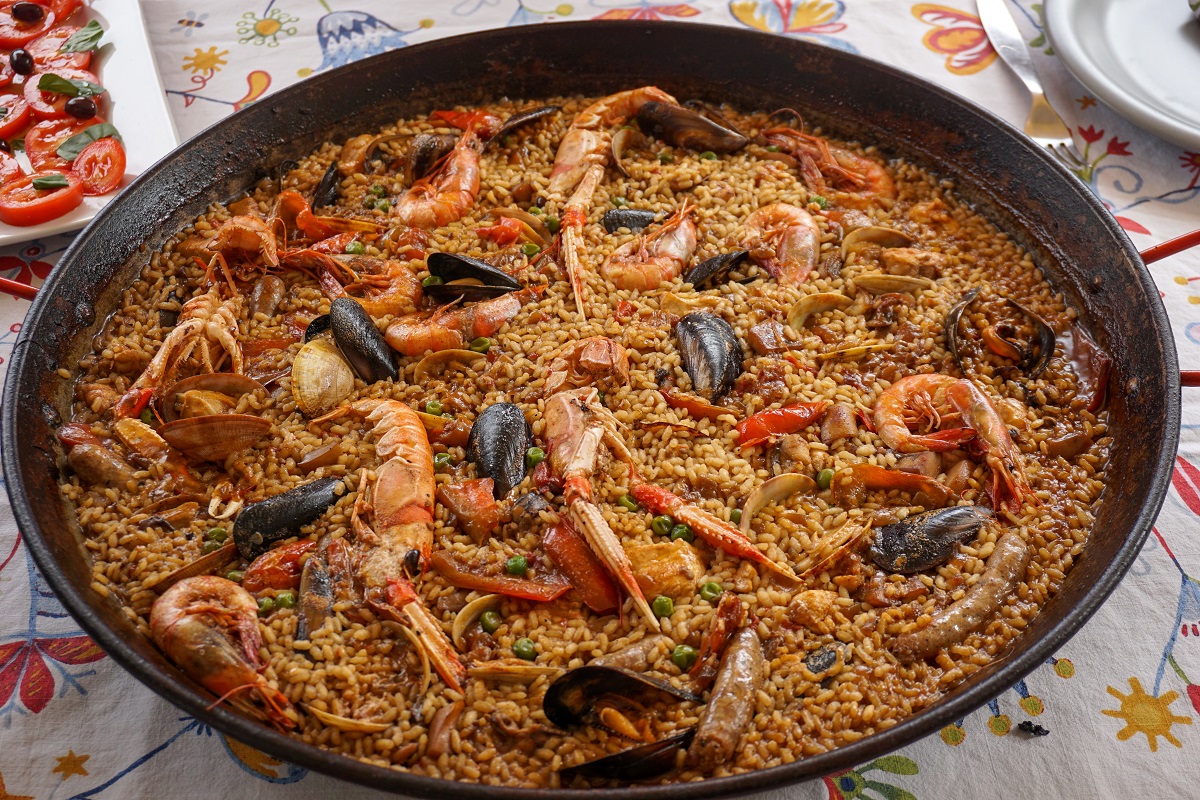 La Riuà
Located in Valencia's picturesque historic center, La Riuà is a family-run restaurant that has won quite a few awards—and once you taste the paella, you'll understand why. It's home to more than a dozen different varieties of the famous rice and is at the top of many locals' lists for eating paella in Valencia.
Casa Roberto
Casa Roberto was founded more than 30 years ago by a chef with more than four decades of experience preparing the best Spanish food. Its location in a lively and vibrant part of the city center make it easily accessible, but the white noise of diners' chitchat in Spanish and Valencian will leave you assured that this is no tourist trap. Its elegance and slightly steeper prices make it especially popular for special occasions among locals.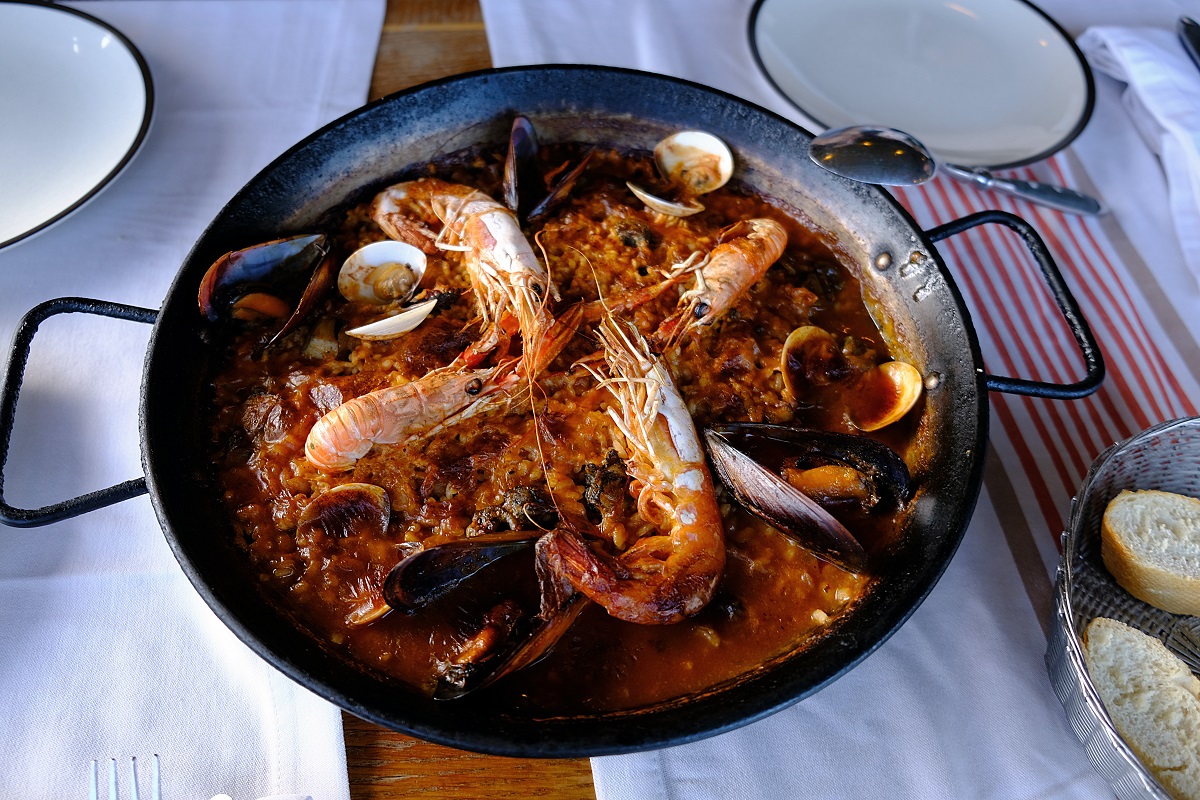 Casa Carmela
A family-run restaurant that has been delighting customers for nearly 100 years, Casa Carmela has humble roots. In fact, it originally started as a small shack near the beach where swimmers could change their clothes and rest! Before long, the family began serving paella to hungry swimmers, and a Valencian icon was born.
The dining experience at Casa Carmela is unique in that everyone in one party eats the paella directly out of the pan it was cooked in. Like the other high-quality establishments on this list, paella is made to order, so it may take some time to arrive at your table after ordering.
Also headed to the Spanish capital? While we heartily recommend paella in Valencia, you can find this beloved rice dish in Madrid, too! And if you're ready to dive deep into Spanish food culture around the country, join us on one of our Spain food tours to discover the best local bites in the company of a friendly guide.
This blog post was updated on January 23, 2023.