Hidden among Malaga's seemingly endless supply of bread and fried fish lies a treasure trove of celiac-friendly goodies—you just have to know where to look.
With awareness of celiac disease on the rise throughout Spain, more and more restaurants in Malaga are making the effort to accommodate all guests regardless of dietary needs, which often means revamping their menus to include gluten-free options and offering greater transparency as to ingredients. In fact, Malaga's city council even teamed up with the local celiac association to launch the Málaga Sin Gluten initiative, which works to raise awareness of gluten intolerance and promote celiac-friendly alternatives throughout the city. Here, we've rounded up a few of our favorite gluten free restaurants in Malaga where anyone can enjoy a perfect meal—no gluten required.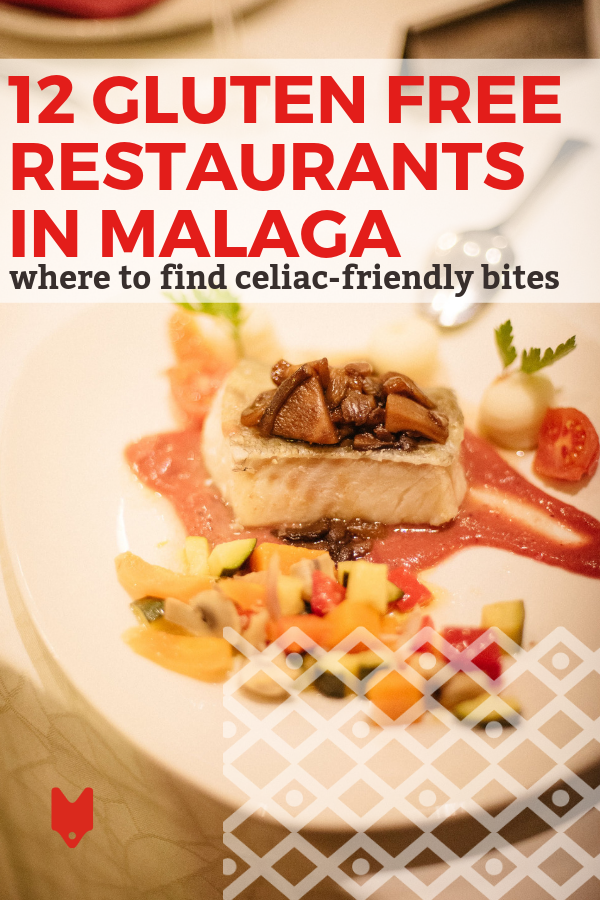 Gluten-Free Breakfast in Malaga
1. La Recova
A charming, quirky locale that's part antique shop, part museum and part cafe, La Recova is possibly the most unusual spot on our list of gluten free restaurants in Malaga—and that's exactly why we love it. They serve a simple but fabulous traditional Spanish breakfast of freshly toasted bread (gluten free is available) and a colorful array of five different sweet and savory spreads.
2. Café Central
We can't talk about breakfast in Malaga—gluten free or not—without mentioning its most iconic coffee shop. Café Central redefined the Malaga coffee scene, and its popularity has lead the team to enhance its options for gluten intolerant guests. They offer gluten free bread and rolls, which come individually wrapped in a paper bag to avoid cross-contamination.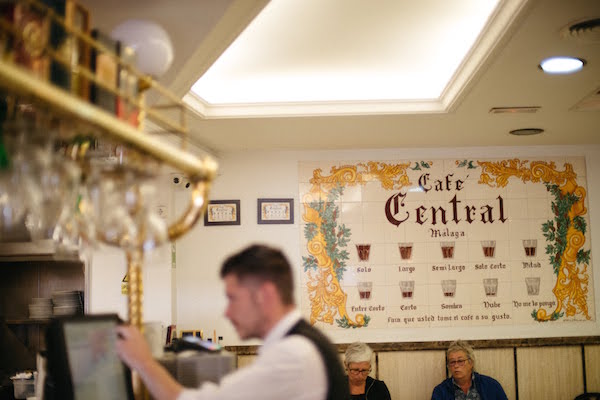 3. Noviembre
Breakfast is a grand affair at Noviembre, involving different types of bread (gluten free among them) and a colorful array of delicious toppings. Be sure to come back later in the day to try that same tasty gluten free bread in the form of one of their signature sandwiches.
Gluten Free Restaurants in Malaga
1. Mesón Mariano
It doesn't get much more traditional than Mesón Mariano, a friendly, family-run tapas bar and restaurant that's become a local favorite thanks to its friendly service and exquisite local dishes. The team here takes great care to clearly mark all dishes that contain gluten and other common allergens on both the bar and restaurant menus, so guests with dietary restrictions can tell at a glance which dishes they can and can't eat. Their attentive staff is happy to recommend safe alternatives and will go out of their way to ensure that everyone is happy, full, and satisfied.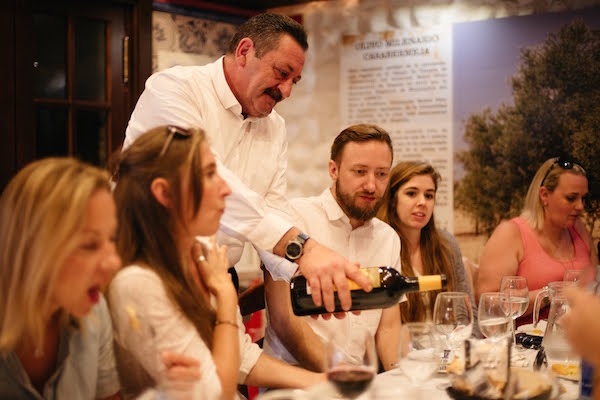 2. El Tapeo de Cervantes
Tradition meets modernity at El Tapeo de Cervantes, one of Malaga's top tapas bars with plenty of celiac-friendly options. While this place isn't entirely gluten free, those dishes that do contain gluten are clearly indicated on the menu. Coupled with their friendly and efficient service, it's no wonder why this spot is one of Malaga's most popular tapas joints.
3. Osteria Angelino dal 1899
Italian food might not be the first thing that comes to mind when you think of gluten free restaurants in Malaga, but at Osteria Angelino, everyone can enjoy their delicious, homestyle cooking thanks to their gluten free pasta dishes. A laid-back yet sophisticated locale, this is a great choice for anything from a casual meal with friends to a special occasion.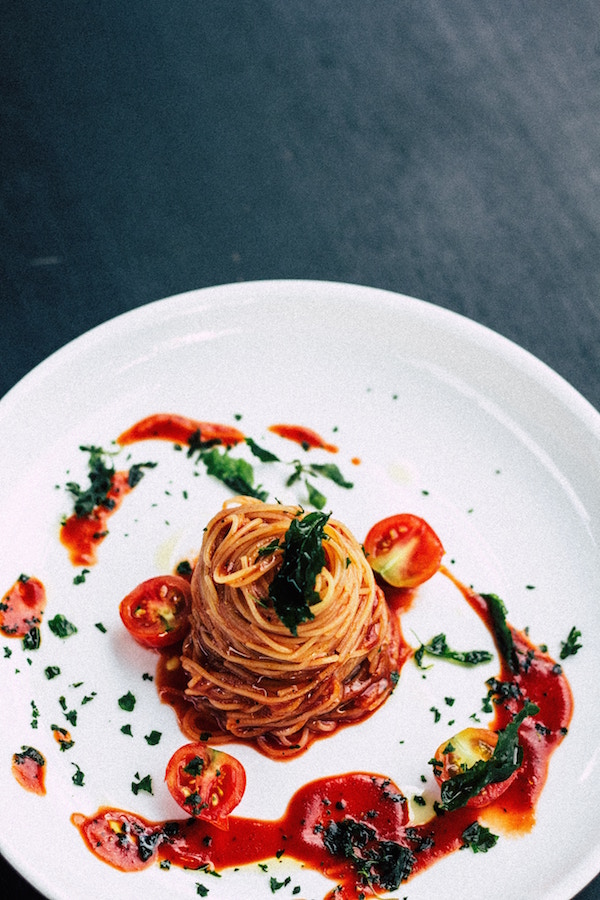 4. La Plaza
Full of contemporary flair and traditional elegance, La Plaza boasts one of the best gluten free menus in Malaga. And with a fabulous location right on the buzzing Plaza de la Merced, it couldn't be easier to find, making it one of the most conveniently located gluten free restaurants in Malaga.
5. Citron
Another fabulous spot in Plaza de la Merced is Citron, where you'll find a little bit of everything—from traditional Spanish favorites to dishes with an international flair. Their gluten free menu is extensive, with a great majority of their offerings either being naturally gluten free or easily adaptable for celiacs.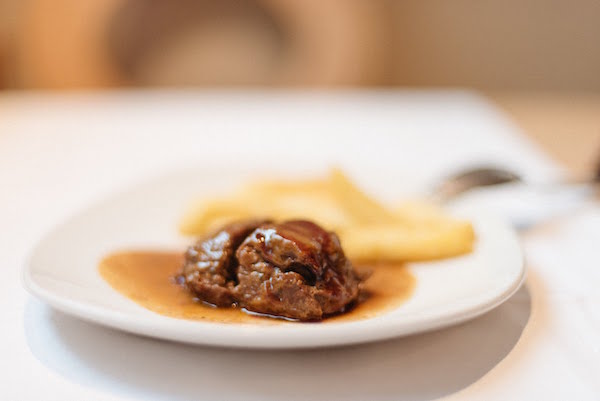 6. El Vegetariano de la Alcazabilla
A bright, colorful spot where all diners are welcome, El Vegetariano de la Alcazabilla is one of the leading gluten free restaurants in Malaga. A proud partner of the Málaga Sin Gluten movement, they serve a tasty variety of meatless and gluten free dishes that you don't need to be vegan, vegetarian or celiac to enjoy.
Hotels with gluten-free breakfast in Malaga
1. Hotel Atarazanas
A gorgeous boutique hotel located right in the city center, Hotel Atarazanas is one of the best options for gluten free diners looking to start off their morning on a delicious note. In addition to the celiac-friendly options available for breakfast, the hotel offers all the comforts of home and then some, and is easily within walking distance from all of Malaga's top sights.
2. Hotel Barcelo
Hotel Barceló is a little ways away from the center, but makes up for it with an equally convenient location right by the train station. Breakfast here comes with plenty of delicious gluten free options, all served warm and fresh every morning. This quirky design hotel also boasts a rooftop pool and a fun slide that takes you from the first-floor bar down to the lobby (who said adults can't have fun?).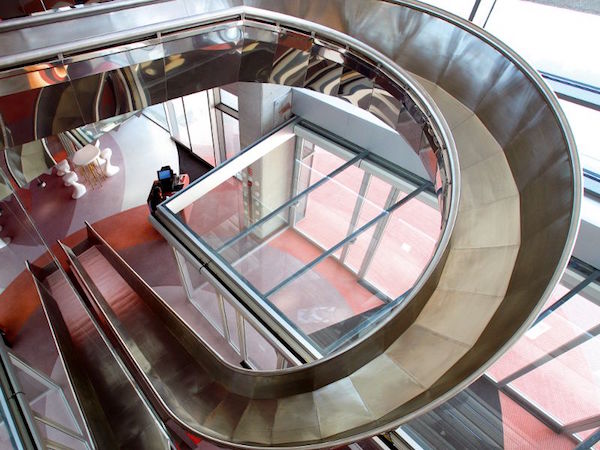 Gluten-free Ice Cream in Malaga
Cónico
A list of gluten free restaurants in Malaga wouldn't be complete without some sweet options. With a delicious variety of flavors—including several sugar, lactose, and gluten free options—Cónico is Malaga's leading ice cream shop for guests of all diets. With two locations in the city, it makes an easy stop during your day of sightseeing or shopping.
One final tip
This is by no means an exhaustive list of restaurants with gluten-free food in Malaga—just a few of our favorites and a couple of safe options with extensive gluten-free menus. Be prepared to ask if there are gluten-free dishes available at any local bar or restaurant, and you will probably find yourself pleasantly surprised!