Want to avoid the cold, gray winters of other holiday destinations? Portugal presents the perfect alternative, with warmer weather and all kinds of festive attractions. Here's where to find the best Christmas markets in Lisbon!
Lisbon is known for its colorful buildings, sunny skies and proximity to the sea, painting a picture of the ideal summer getaway. But this city was made for more than just the warmer months. In fact, we highly recommend visiting Lisbon in December, when its streets comes alive with lights, music and attractions to rival any other European capital. Here, we've rounded up the best Christmas markets in Lisbon, where even the scroogiest visitor can't help but catch the holiday spirit. Wander among the stalls, sipping a warm drink and enjoying the unique experience of a Portuguese winter…you might just stay until spring.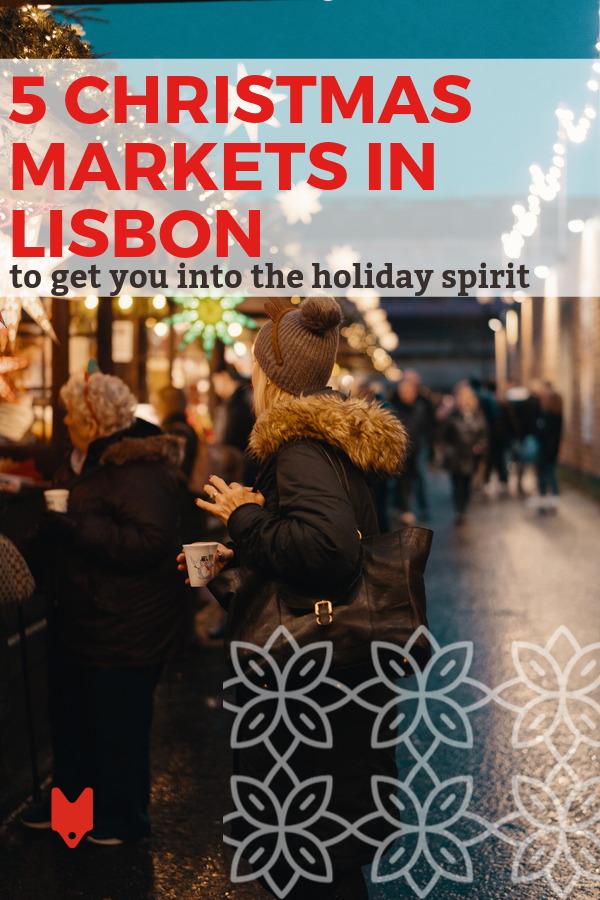 Top 5 Lisbon Christmas markets
The Portuguese capital may not be known for this tradition, but it certainly knows how to do it right. These are our top picks for Lisbon's best Christmas markets!
1. Wonderland Lisboa
This is undoubtedly one of Lisbon's main Christmas attractions, although it's a fairly recent addition to the festivities. During the month of December, Eduardo VII Park by Marquês de Pombal is transformed into a true winter wonderland.
Attractions include not only a traditional market, but also an ice skating rink, Santa's village, a Ferris wheel, performances and plenty more. Wonderland Lisboa is the perfect place to go with kids, but adults will also enjoy the whimsical atmosphere.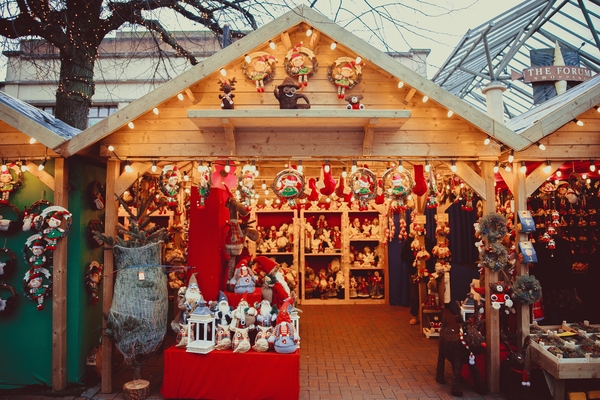 2. Campo Pequeno Christmas Market
This market takes place on a weekend in early December at the Campo Pequeno bullring and events venue. If you happen to be in Lisbon during the days when it's on, make sure you don't miss it!
Over 140 vendors sell handmade crafts and designer gifts, all produced in Portugal and many inspired by local tradition. The wide selection makes it the ideal place to start your Christmas shopping, while also supporting small businesses and local artisans.
2019 dates: November 29–December 2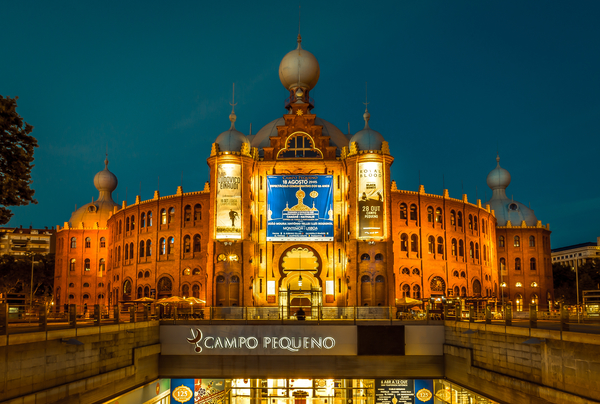 3. Natalis
During the first week of December, the Feira Internacional de Lisboa convention center is taken over by Christmas cheer. Natalis is a family-friendly event featuring areas dedicated to gift shopping, seasonal delicacies, interactive workshops and more.
As you browse for decorations, clothing, crafts and other items, you can snack on gourmet treats—both sweet and savory. There's even an entire area dedicated to some of the best vegan food in Lisbon, plus cooking shows and demonstrations from several renowned chefs.
2019 dates: December 4–8
4. Rossio Christmas Market
The Mercado da Baixa in Rossio Square is a year-round attraction, but at Christmastime it's suffused with holiday cheer. This is the place to go for authentic Portuguese treats, with stalls selling mulled wine, traditional sweets and various seasonal snacks.
While food is the main attraction at the Rossio market, you can also find various crafts and souvenirs from Lisbon to check those last-minute names off your Christmas list. And never underestimate the value of a gourmet gift!
2019 dates: November 28–December 22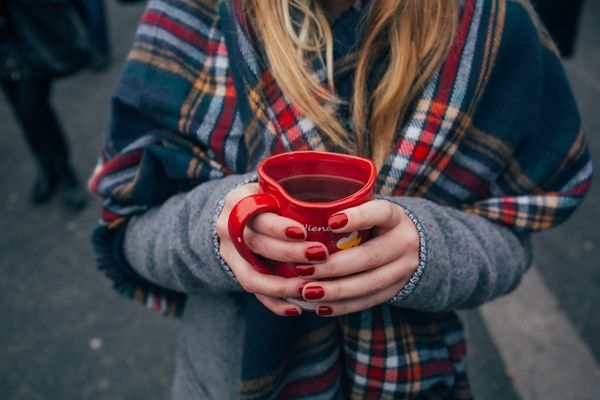 5. Óbidos Vila Natal
While not technically located in Lisbon, this event might just be Portugal's most magical holiday celebration. About an hour's drive north of the capital, the quaint village of Óbidos fully embraces the Christmas spirit for the whole month of December.
Óbidos Vila Natal features festive decor galore, a fairground, ice skating, games and activities for all ages. All of this is set against the backdrop of a real medieval castle and panoramic views of the surrounding area. Make sure you try the local specialty: ginja, a delicious—and festive—sour cherry liqueur.
2019 dates: November 29–January 5, 2020
Melissa first moved to Madrid to explore her interests in linguistics and communication, and quickly fell in love with the city's culture and cuisine. She's particularly passionate about Spanish vermouth and canned seafood, and makes it a point to drench absolutely everything in olive oil.