During the scorching summer months, Madrid is full of life.
Festivals pop up throughout the city, celebrations fill the streets, and people take to the bars for beer and tapas. The weather may be sweltering, but who says that's going to stop madrileños from having fun?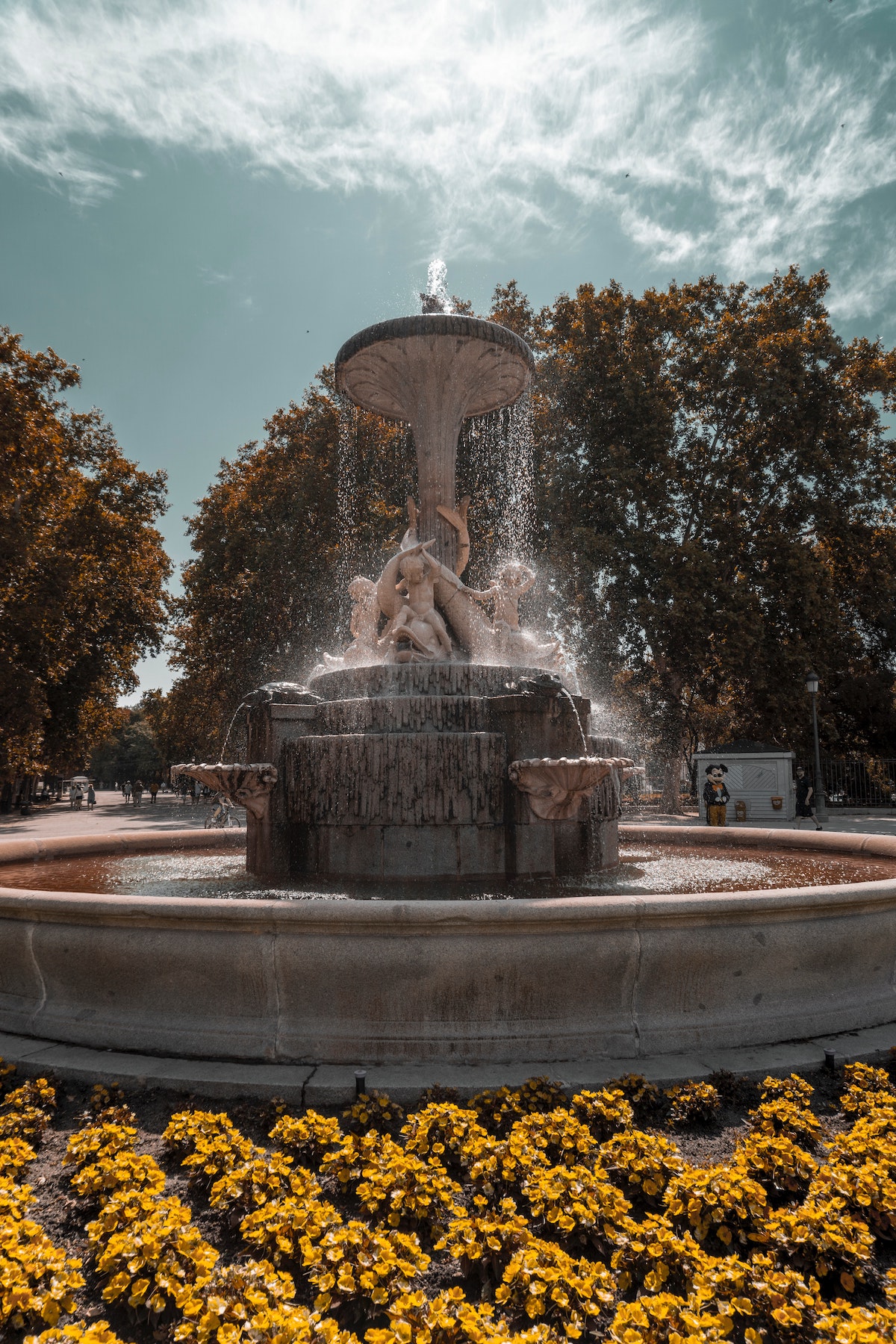 Visiting Madrid in July is hot—we'll just say it right off the bat. But if you don't mind the heat, it can be one of the most enjoyable times to visit. This guide will show you how to make your trip to Madrid in July completely unforgettable.
Weather in Madrid in July
July and August are the hottest months of the year in Madrid. Temperatures averaging in the high 80s Fahrenheit (30–32 degrees Celsius) are common, and it's not unheard of for the mercury to spike well into the 90s Fahrenheit and beyond (35–40 degrees Celsius).
As you might imagine, these sweltering temperatures come with plenty of sunshine, so be sure to pack sunblock and a nice pair of shades. While the odd smattering of rain might pop up, rainfall in general is extremely low throughout the month.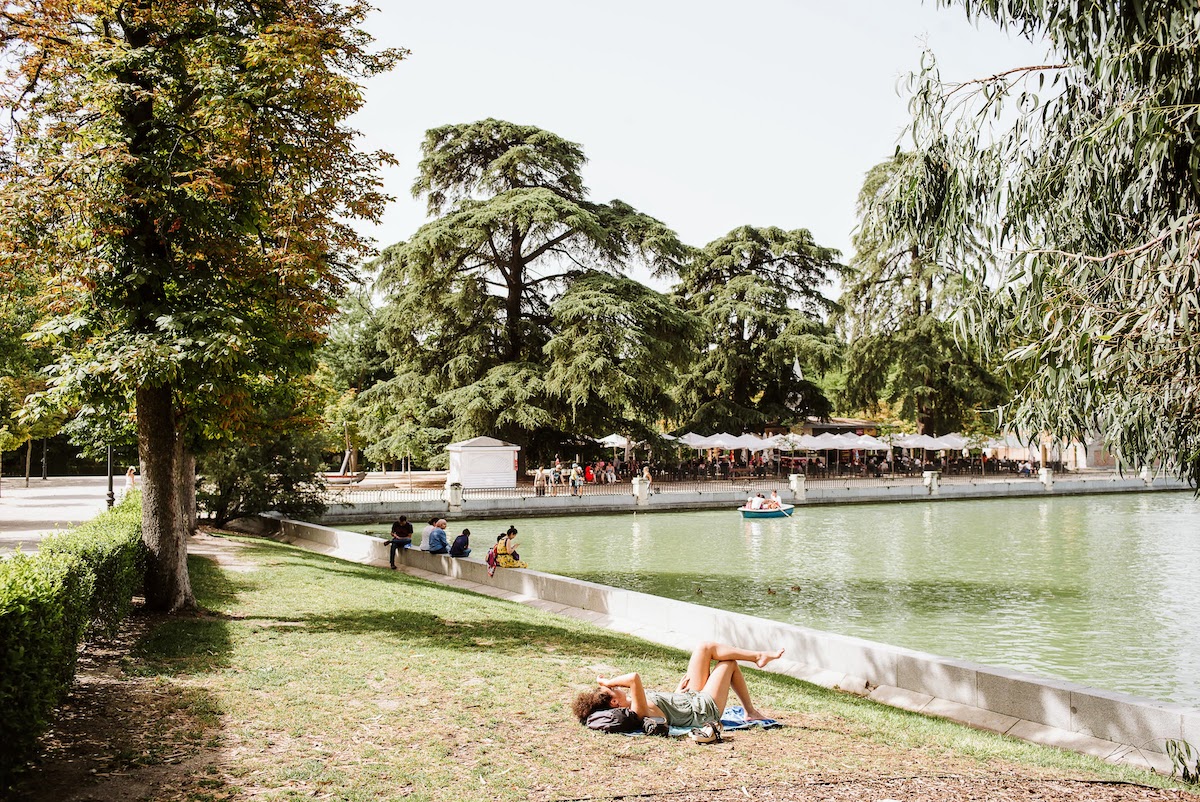 Things to Do in Madrid in July
1. Celebrate gay pride
Madrid's LGBTQ+ celebrations open the door to diversity in the Spanish capital in late June and early July. With events held in many plazas around the center and over two million people participating, it's hard to miss this massive celebration of love and diversity.
With live music, street parties and the iconic Pride parade, this is one of the most unique and lively experiences to have in Madrid in July.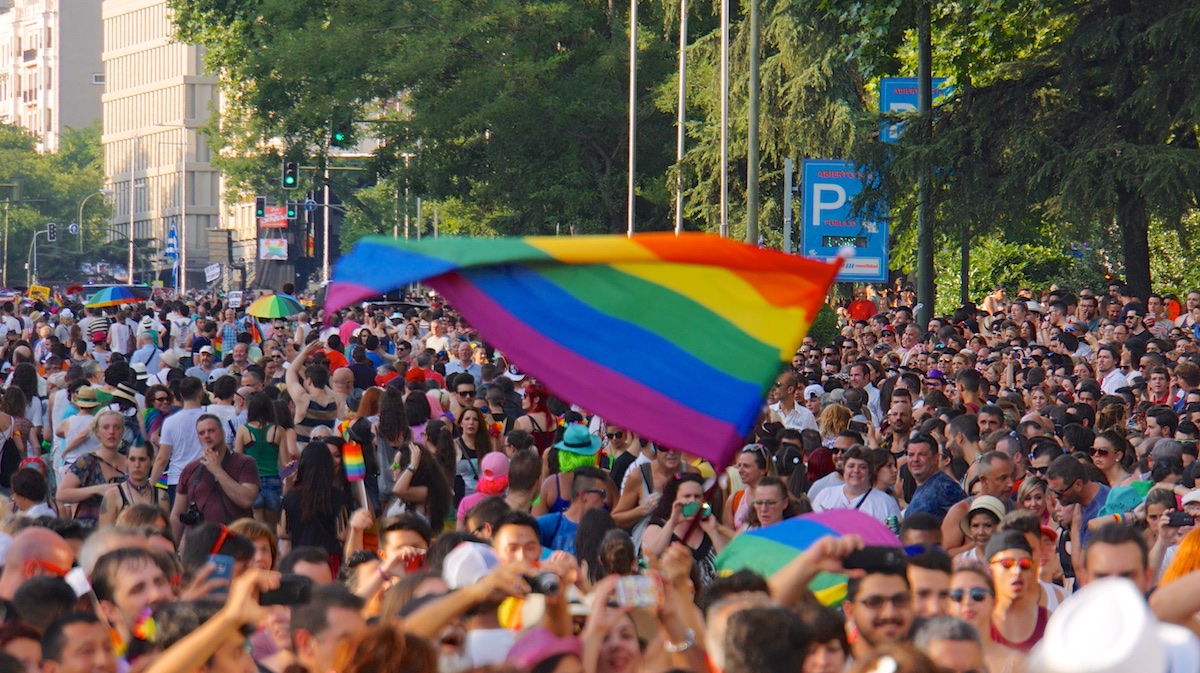 2. Take a Tapas Crawl in La Latina
Plenty of that famous Spanish sunshine means that a tapas and beer crawl in the legendary La Latina neighborhood is a must.
Calles Cava Baja and Cava Alta teem with bars serving both traditional and modern tapas, so be sure to come hungry—this is a Madrid foodie paradise if there ever was one. Get there early, too—there are often huge crowds of people visiting Madrid in July in addition to the throngs of locals out and about!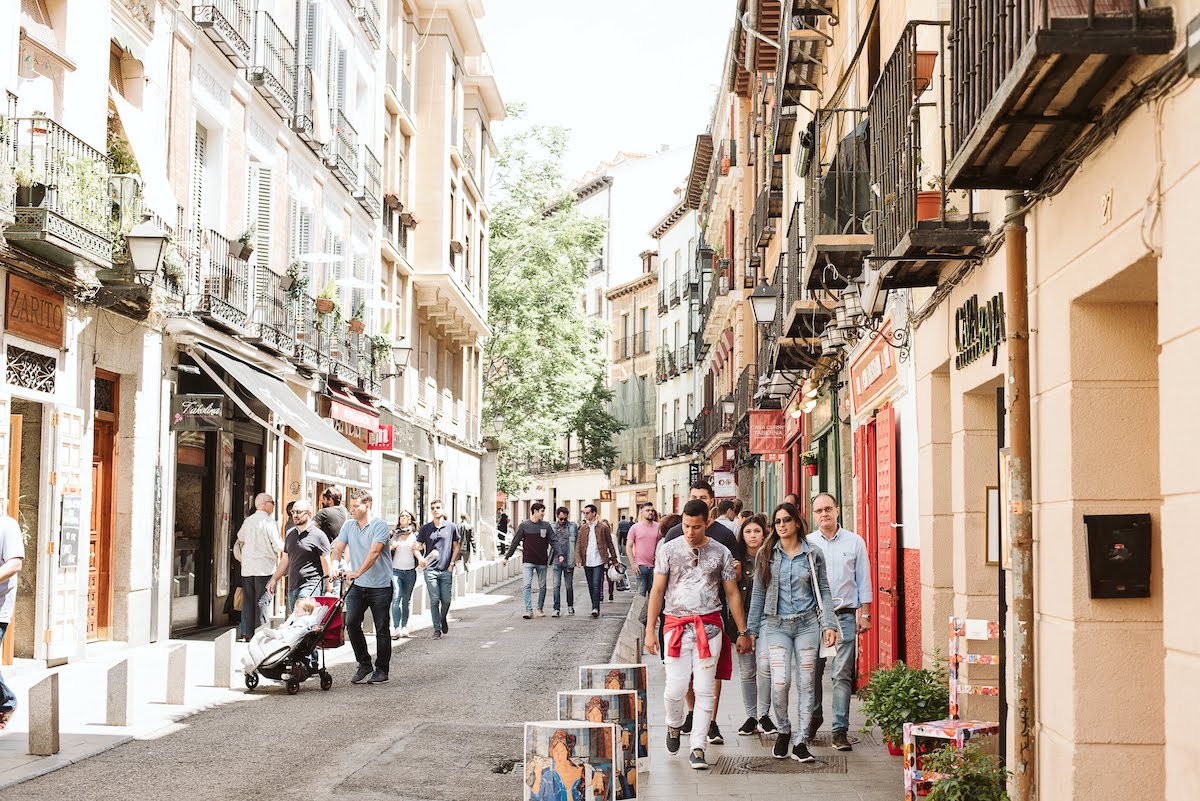 3. Watch Horse Racing in the Hipódromo de la Zarzuela
Feeling lucky? The La Zarzuela racecourse hosts evening horse racing every Thursday and Saturday in July—perfect for travelers looking for an out-of-the-ordinary evening. In between nail-biting races, grab a bite to eat at one of the bars or food trucks available at the track.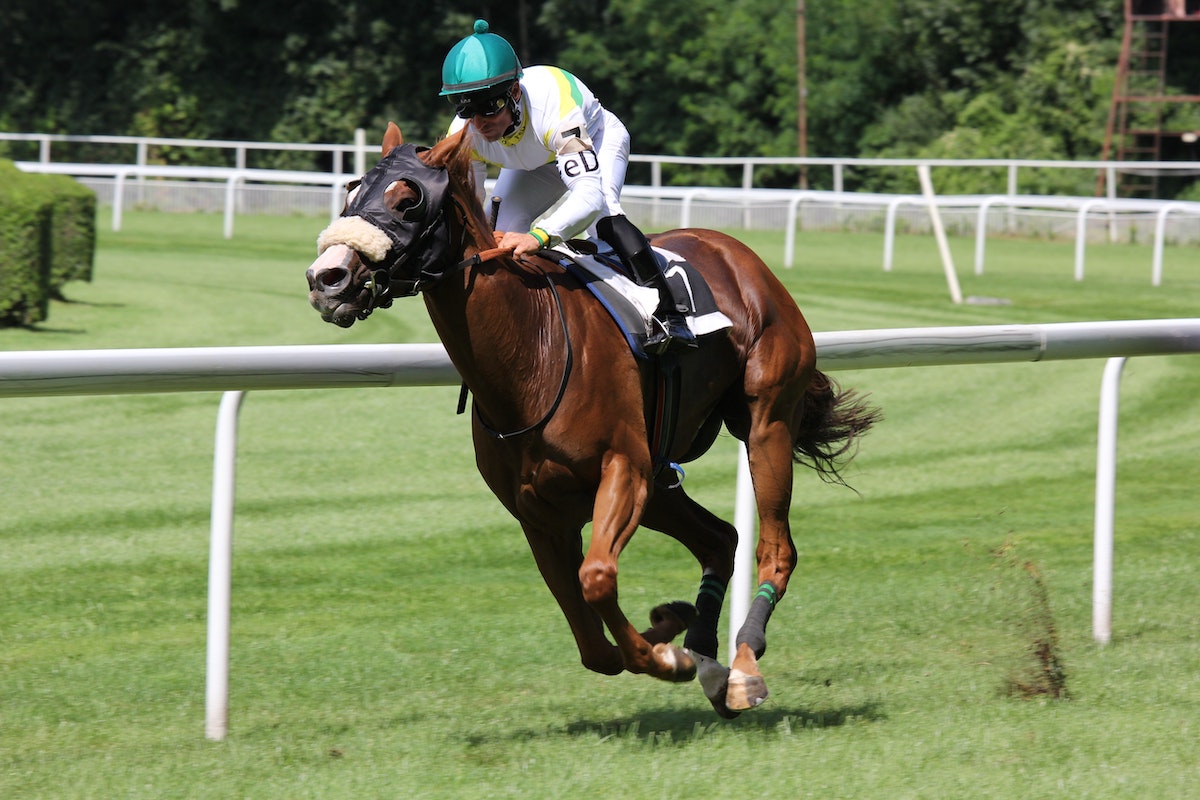 4. Hit the beach
Yes, you read that right! Madrid Rio, one of the city's newest and coolest parks, is home to its very own manmade urban beach.
Occupying more than 6,500 square meters along the shores of the Manzanares River, the area offers lounge chairs, beach umbrellas, and refreshing fountains. A summertime must in scorching hot Madrid!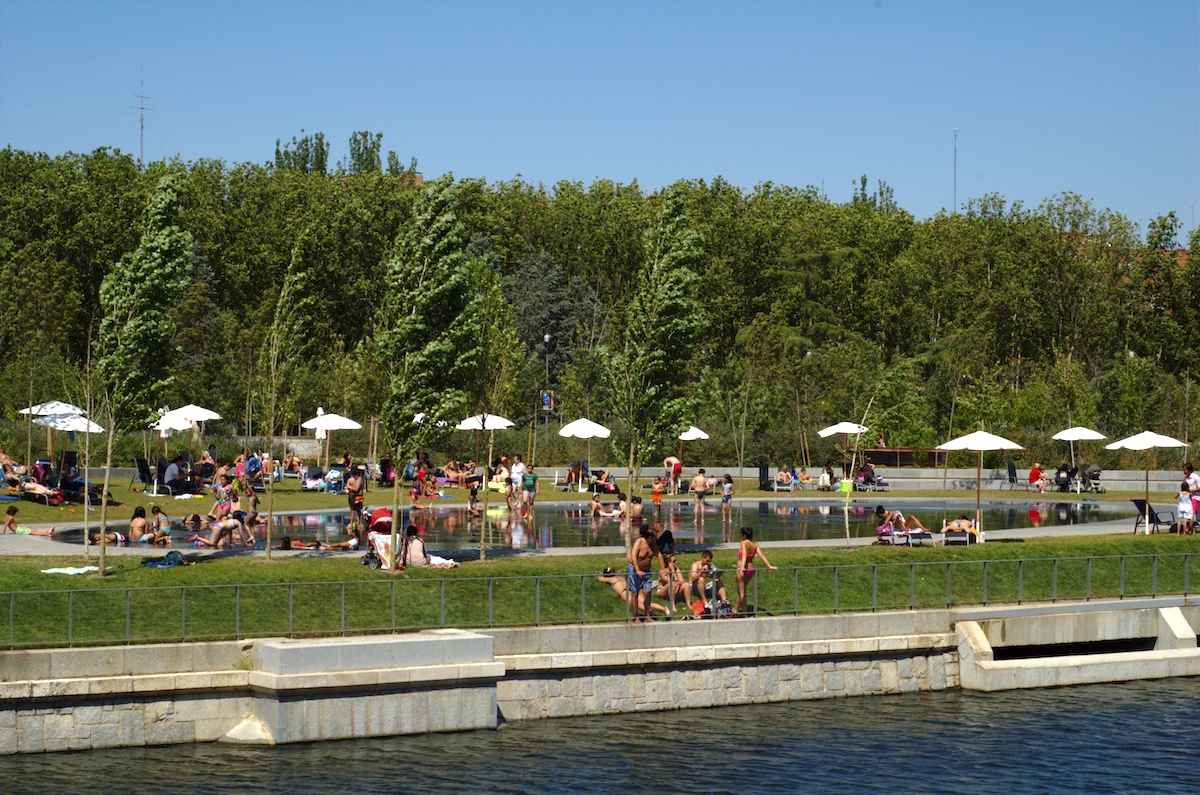 5. Visit the Golden Triangle of Art
The Prado, Thyssen, and Reina Sofia museums hold some of the world's greatest artistic masterpieces among them. As a result, they consistently draw millions of visitors from across the world to the Spanish capital.
Taking into account that summer is peak season for tourism in Madrid, the three museums often plan some of their most fascinating temporary exhibits for this time of year. Escape the sweltering heat and spend an afternoon wandering around one (or more!) of the museums to discover some of the greatest treasures of the art world.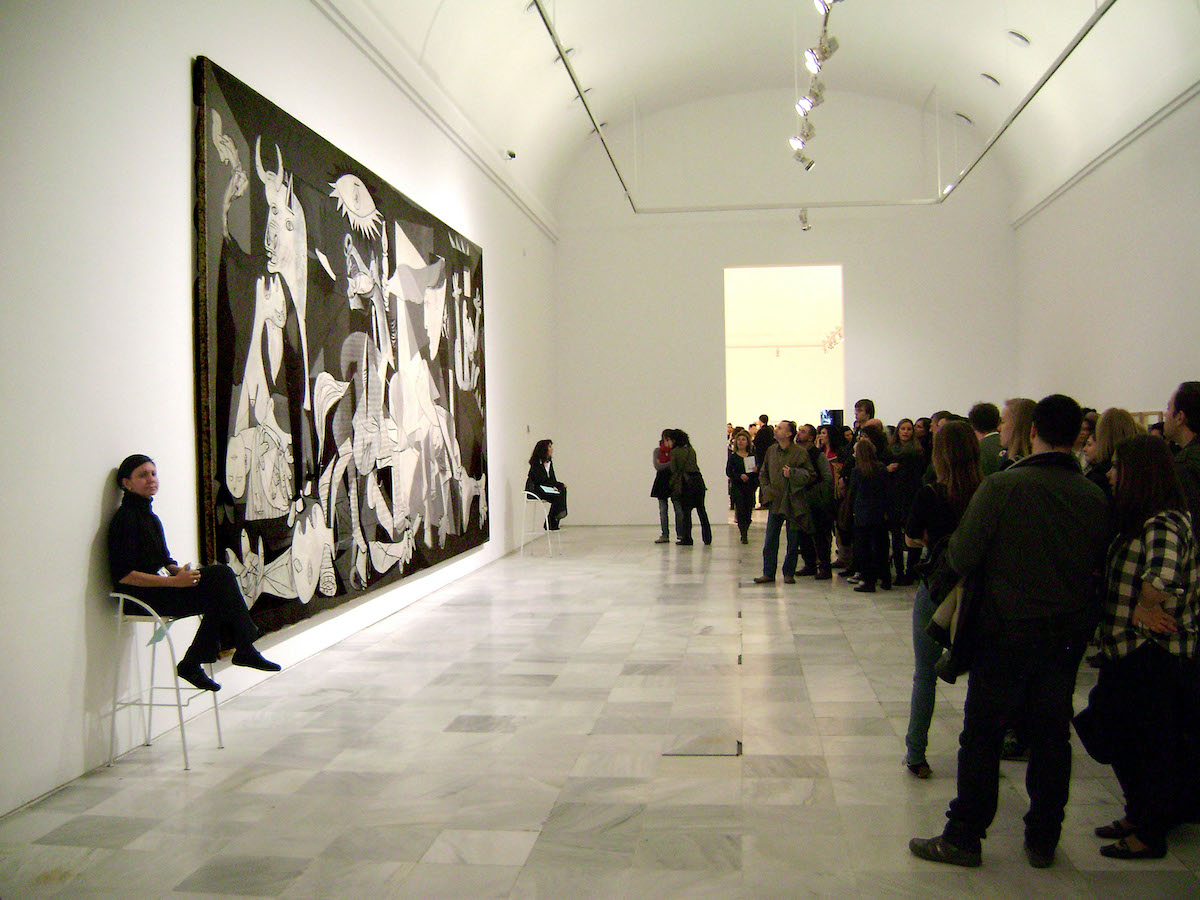 Madrid in July FAQs
Is Spain too hot in July?
This depends on how hot is too hot for you personally—but July is one of the hottest months in Spain overall, and the heat can be stifling in inland regions. Coastal areas provide a refreshing escape from the heat, but can be quite crowded at this time of year (especially on the southern and eastern coasts, as well as the islands). Off-the-beaten-path northern Spain offers a bit more breathing room with pleasantly warm temperatures.
Where is the closest beach to Madrid?
As great as the Madrid Rio miniature beach is, sometimes you just need the real deal. In that case, the AVE high-speed train can get you to the sunny shores of Valencia in less than two hours. Some cities along the southern coast of Spain, like Malaga and Cadiz, are also accessible from Madrid via the AVE, but take a bit longer to reach.
Update Notice: This post was originally published on June 16, 2015 and was updated with new text and photos on March 25, 2021.